Capture Windows Logon Screen Screenshot With Win 7 Logon Screen Capture
We come across hundreds of software every now and then, but sometimes a small tool resolves the most common annoyances. The Ease of Access button on the Windows Logon Screen is although quite useful for people with disabilities, but it is seldom used by most people. Which begs the question, why not utilize it for something more useful? Perhaps transforming it into a screenshot taking button for the Windows 7 Logon Screen. Win 7 Logon Screen Capture allows transforming the Ease of Access button into a screenshot taking utility.
To get started, open up %WINDIR%\System32 from the Windows directory, find the file "Utilman.exe", take ownership the "Utilman.exe" file, and rename it into "Utilman_backup.exe", copy the new "Utilman.exe" file that is located in this folder to %WINDIR%\System32. To take ownership of the file, select Properties, go to –> Security –> Advanced –> Owner tab-> Edit-> Select your Administrator account and click OK. Copy and paste the new Ultiman file in the Windows directory. Also make sure that the Administrator account has permission to make changes to the Utilman file, for allocating such access, see our post here.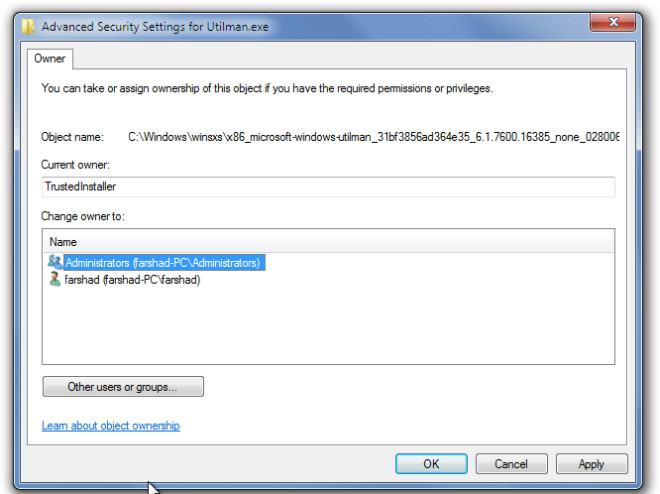 Lock your screen and take screenshots from the Ease of Access button and saved them to a desired location.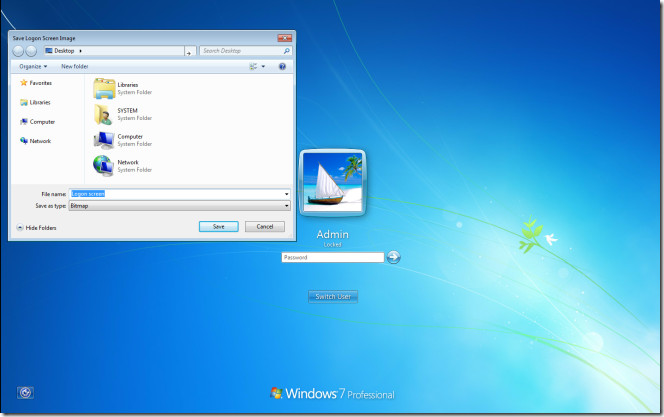 To revert the changes, delete the new "Utilman.exe" and rename the "Utilman_backup.exe" back to "Utilman.exe".
Download Win 7 Logon Screen Capture