How to move the Start menu on Windows 11 to the left
Microsoft has not stopped experimenting with the Start Menu. The Windows 11 preview that is currently available on the developer and beta build channels features a brand new Start menu.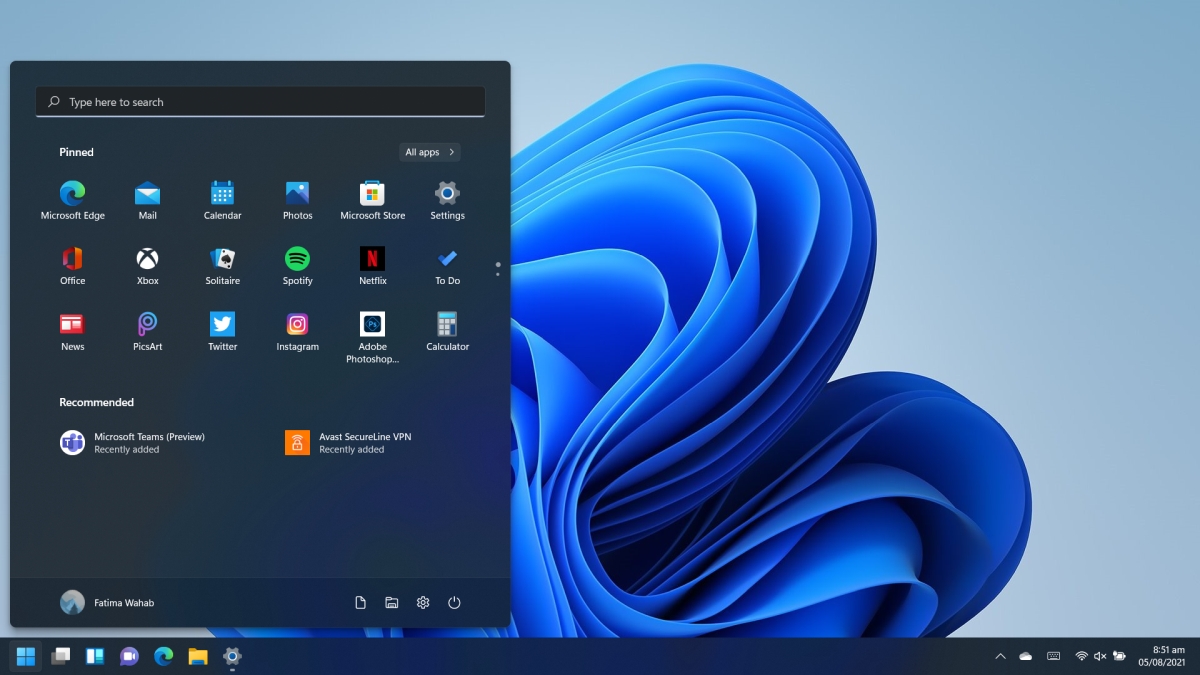 Start menu on Windows 11
Notable changes made to the Start Menu on Windows 11 are;
Removed the left buttons bar and moved it to the bottom
Removed tiles and app groups
Start button has been moved to the center of the taskbar with other system apps
Move the Start menu on Windows 11 to the left
The new position of the Start Menu isn't bad. It adds a sort of 'macOS-Dock' look to the taskbar and OS as a whole. It looks good but it isn't what people are used to. Thankfully, Microsoft has made it incredibly easy to move the Start menu back to the left edge of the taskbar.
Right-click the taskbar and select Taskbar settings from the context menu.
Expand Taskbar behaviors.
Open the dropdown next to Taskbar alignment and select Left.
The Start button, the Start menu, and the group of pinned apps will all be moved to the left.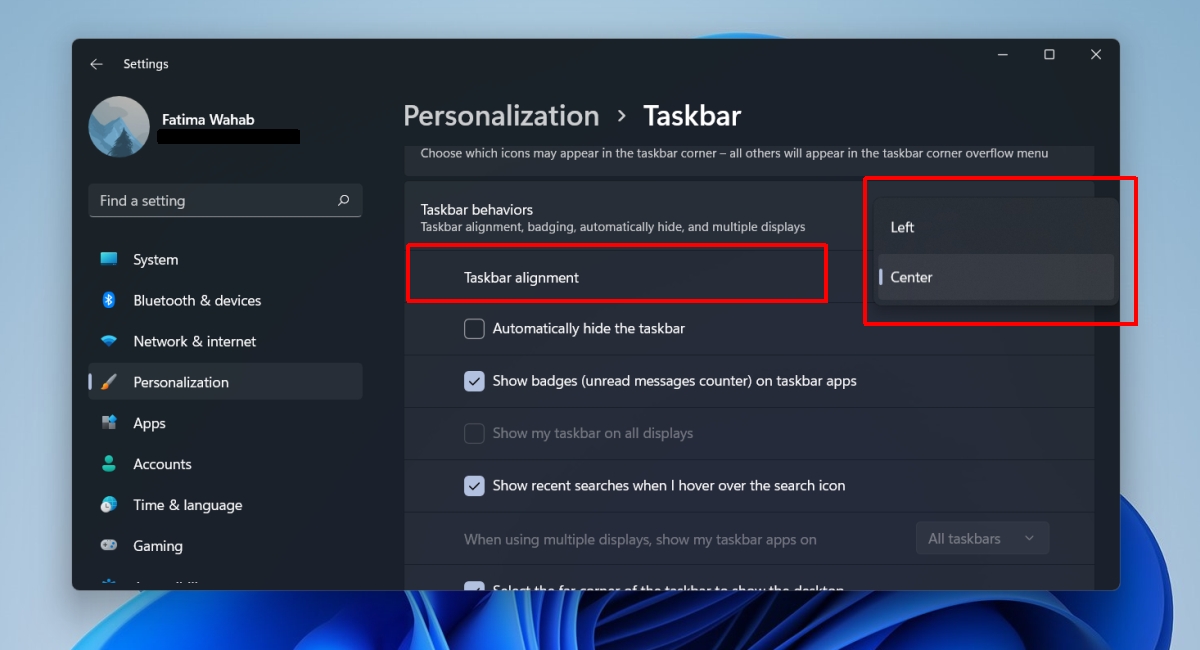 Get Windows 10 Start menu on Windows 11
If you do not like the new Start Menu, you have little recourse. There was a registry hack that allowed users to get the Windows 10 Start Menu on Windows 11 but it has quickly been removed by Microsoft in an update to Windows 11. It is highly unlikely to be added back in the stable version of Windows 11.
The new Start Menu on Windows 11 is different in that it no longer has tiles but it is, in many ways, the same as the Start Menu on Windows 10. There are UI changes e.g. the location of the Power and Settings button, and how recently accessed apps are shown but it isn't that big a change.
The one disappointing thing about the new Start Menu on Windows 11 is that pinned apps now have much less space. They overflow if you pin too many of them and you have to scroll down to access them. It defeats the purpose that tiles on the Start Menu on Windows 10 filled so well.
Conclusion
The new Start menu is different but we don't think it will be received as poorly as the Windows 8 Start screen. Microsoft has laid down some ground work for the new UI with the way it designed the Windows 10 Start menu. That said, if you don't like, there will no doubt be third-party apps developed to fix it.