How To Change The Login Screen Name On Windows 10
The login screen on Windows 10 displays your email and name. You can choose to hide your email from the login screen but your name is going to stick around. The name that's displayed is the same one that you enter when you setup your system during installation. If you connect a Microsoft account to Windows 10, the name is replaced with your name. Your user folder name is shortened. If you want, you can change the login screen name.
SPOILER ALERT: Scroll down and watch the video tutorial at the end of this article.
Change Login Screen Name – Local Account
Open File Explorer, and paste the following in the location bar.
Control Panel\User Accounts\User Accounts
This will open the Control Panel's user accounts section. Regardless if you're using a local or Microsoft account, you will see your account appear here but the options will be different if you're using a local account. Click 'Change account type'.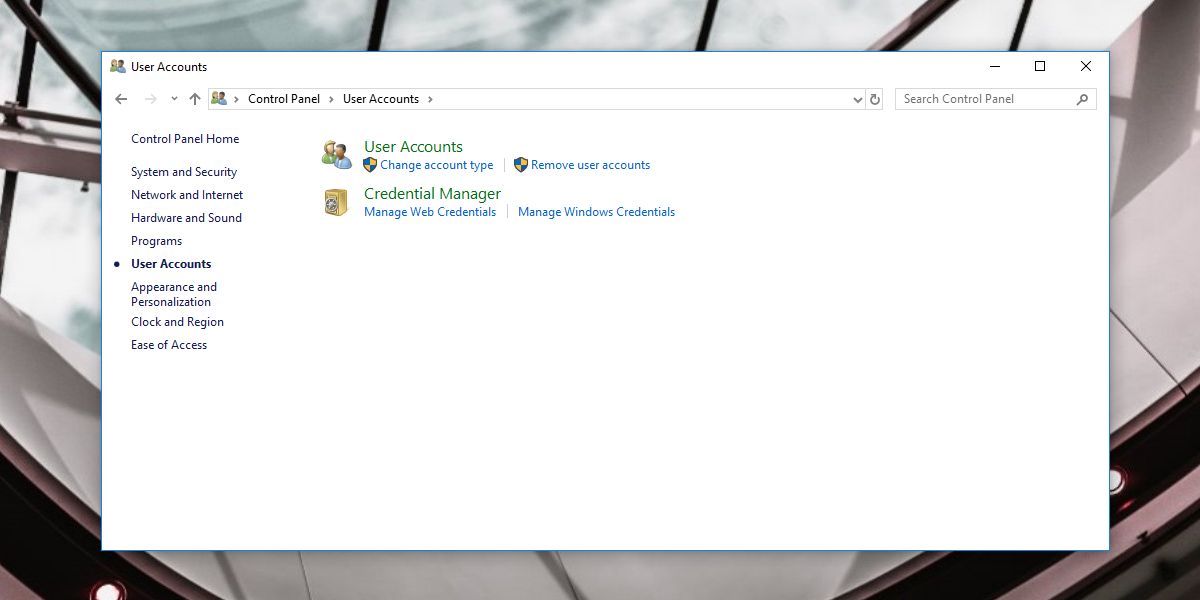 Next, select your local account from the list of accounts. If you only have one account configured, that's the only one that will appear in the accounts' list.
Click 'Change account name', and enter a new name for your local account. Click 'Change name' and you're done.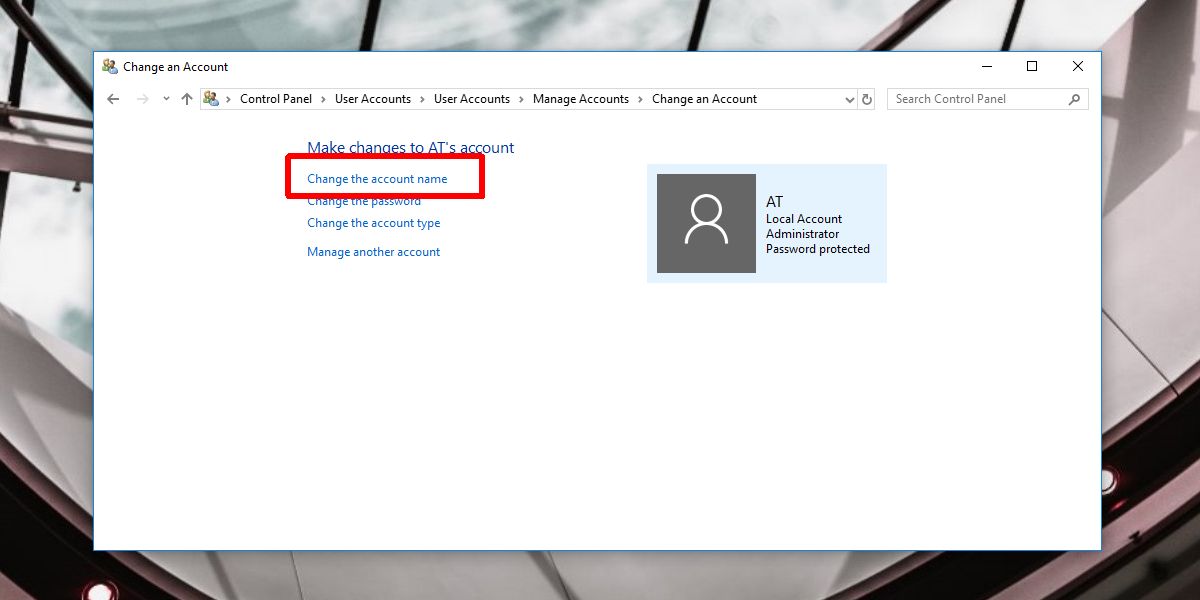 Change Login Screen Name – Microsoft Account
Open the Settings app and go to the Accounts group of settings. Select the My Account tab, and click 'Manage my Microsoft account' option.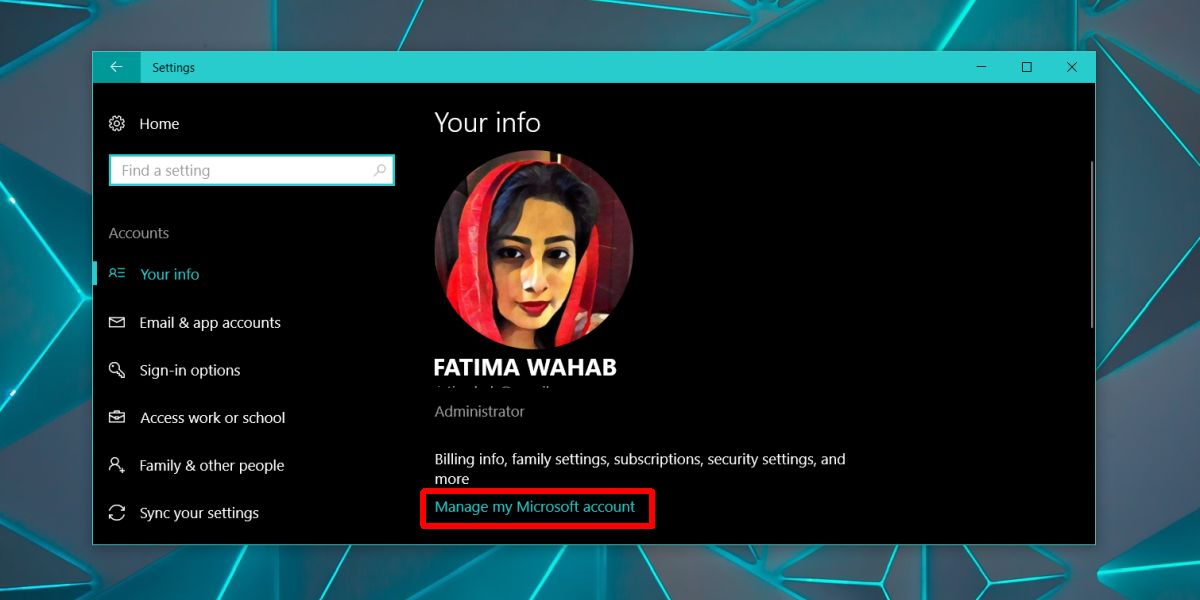 This will open the Microsoft website in your default browser. Sign in with your Microsoft account. On the page the follows, click the 'More actions' dropdown next to your profile picture, and select 'Edit profile'.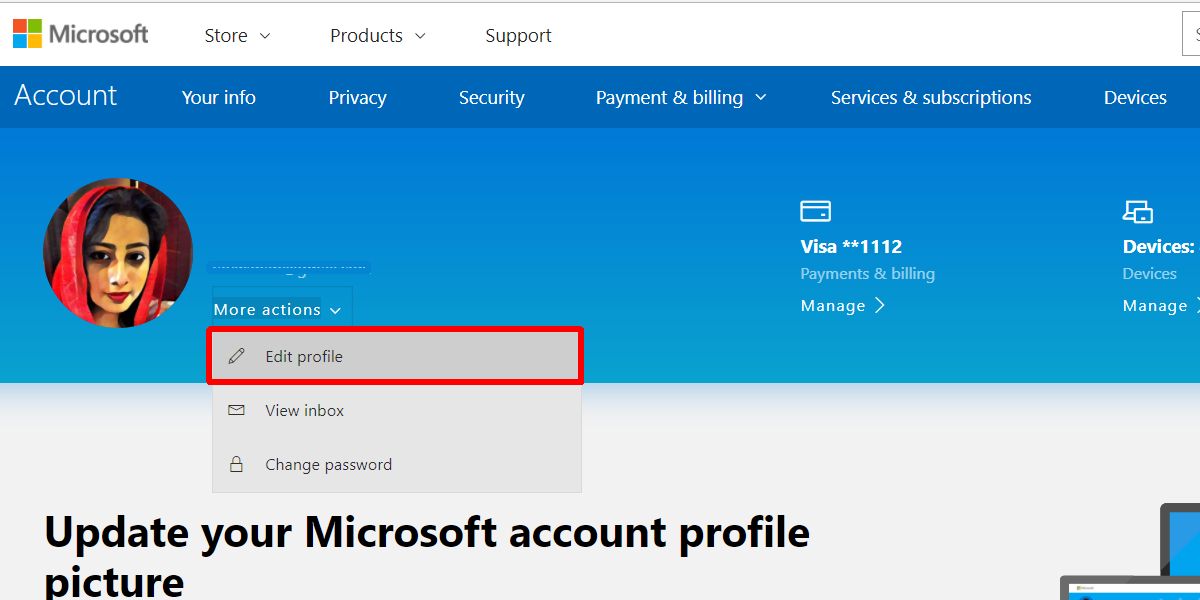 On the following page, you will see an option called 'Edit name'. Click it and enter the name you want to set on the login screen. Once you're done, your new name should sync to all your devices in a few minutes. If it doesn't, sign out and sign back in again.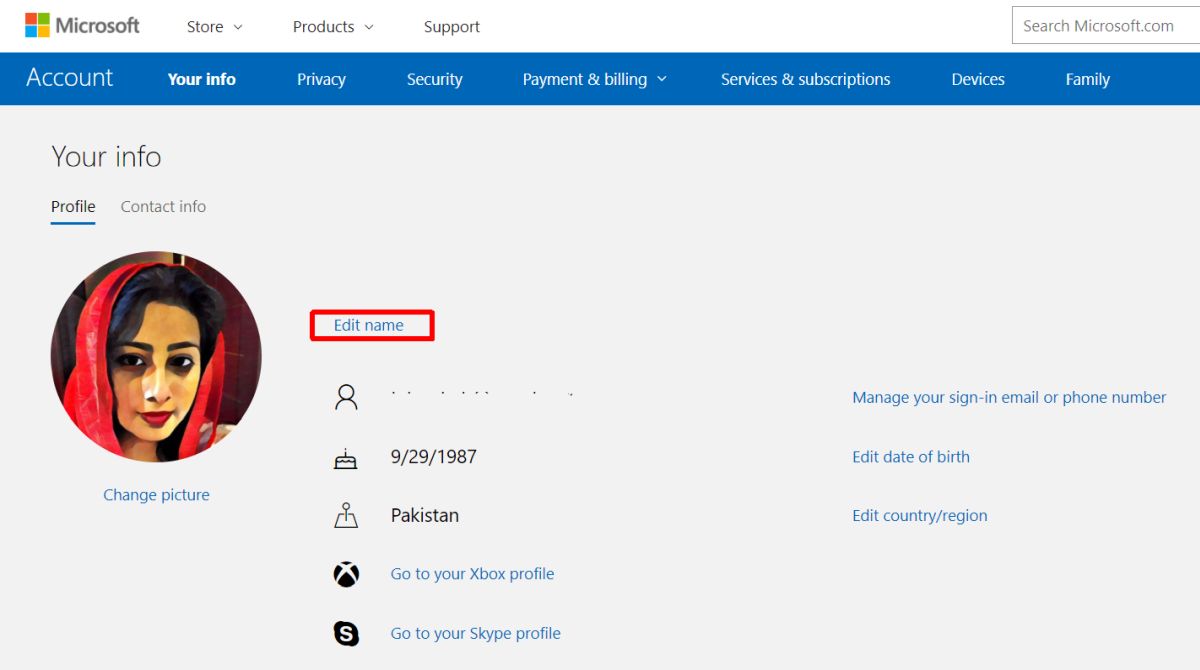 With your Microsoft account, the name change happens on all devices that you use that account with. You cannot use this trick to change the login screen name on just one system. If you want to set different names for different devices, you're going to have to opt for a local account on some of them.
If you're unable to change the login screen name and your system is a company owned device i.e. it was provided by your employer, chances are this particular option has been blocked. You can get around it if your system admin lets you but outside that option, there's nothing you can do.