Chiave File Encryption With Windows 7 Jumplist And 512-Bit Rijndael Support
Need a Windows 7 encryption tool to quickly protect files and folders with staunch encryption technique? If yes, take a look at open source Chiave File Encryption. The most fascinating aspect of this application is its drop-dead UI which makes use of all the aesthetic functions of Windows 7 user interface, including, Aero Glass, Jumplist, and Taskbar progress. Coming back to encryption technique, it is backed by a powerful 512 Bit Rijndael algorithm to protect your confidential data from any sort of unauthorized usage. For those who don't know, Rijndael encryption is used by the US Government.
While the major focus of Chiave is to provide the best user experience in terms of protecting important data, you can tailor pre-defined configurations to create file associations for encrypted files, add and refresh Jumplist items, and to enable/disable Windows shell right-click context menu integration to encrypt files and folders on the fly.
It takes nothing more than a click on Encrypt to begin. followed by specifying those files which you want to protect with password.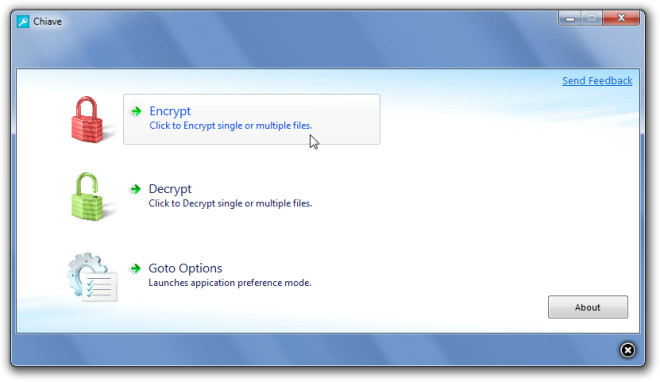 Now select the data which you want to encrypt and protect with password. You can directly add multiple folders, select files from different locations, or simply drag them to populate the encryption list. Once added, enter password and hit Start Encryption button.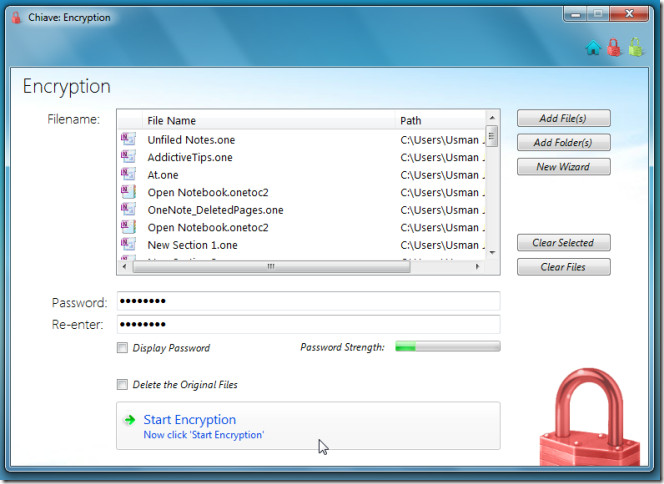 It encrypts files in its proprietary format – EDC.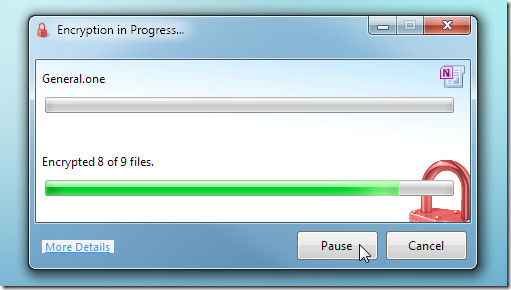 Decryption of encrypted files is performed in a similar manner. Click Decrypt, specify encrypted files, enter the password and click Start Decryption to remove the protection.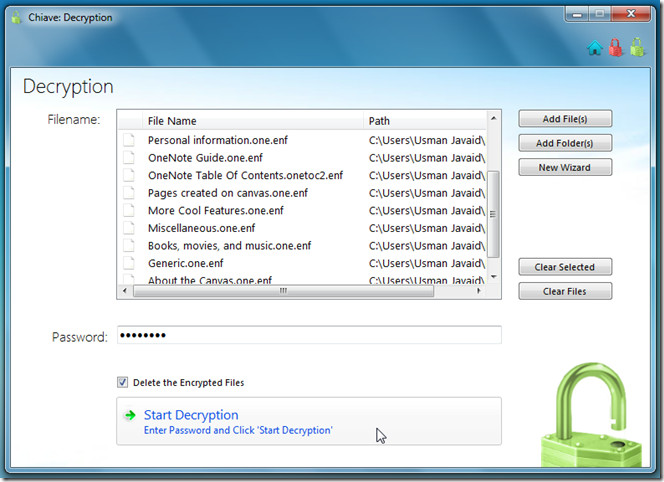 On the main interface, click Goto Options to launch application preferences mode. You will find options to create file associations for encrypted files, enable Windows Explorer context menu, enable Windows 7 Jump list, and other options as shown in the screenshot below.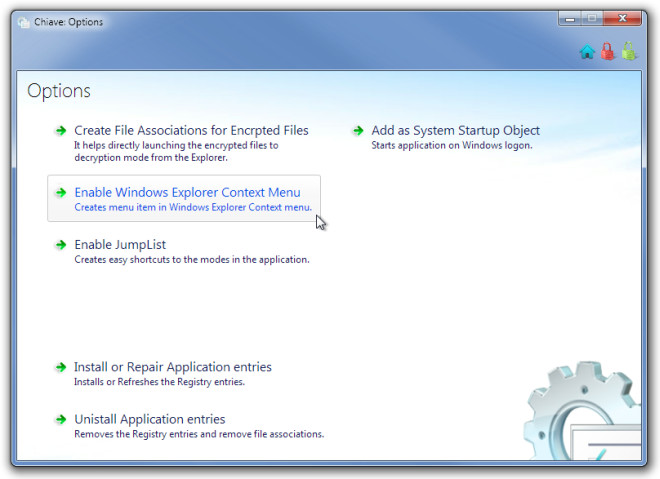 The right-click context menu option allows you to encrypt or decrypt a file or contents inside selected folder(s). The three buttons on the main interface – Encrypt, Decypt, and Options are also given in the Jumplist for quick access.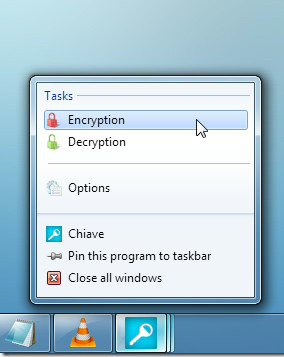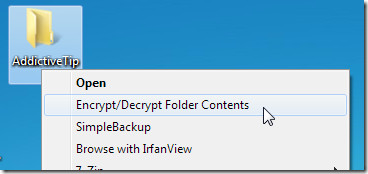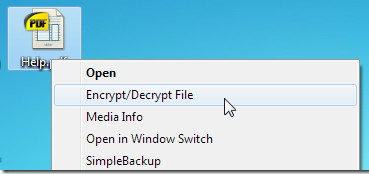 During testing, we found it to be working fine without showing any aberrant behavior. However, we feel that developer needs to add more encryption techniques and address memory hogging issue, as it takes around 30MB of memory resources in standby mode. If you have enough RAM, then memory footprint is not an issue. It is developed for Windows 7. Backward compatibility for Windows XP is coming soon.
Download Chiave File Encryption