How to enable/disable compatibility mode for apps on Windows 10
When Windows 10 was first released, it was a hive of bugs. The OS was better than Windows 8/8.1 but to call it stable would have been a stretch. Desktop apps that ran perfectly on Windows 7 and even on Windows 8/8.1 often had trouble running on a Windows 10 system.
Compatibility mode for apps
To help the apps run more smoothly, Windows 10 has a compatibility mode where apps see the OS as an older version. More apps today are compatible with Windows 10 than they were five years ago so this option isn't used much but it is still there.
Compatibility mode can be enabled for desktop apps. It doesn't work for UWP apps. Not all desktop apps support compatibility mode.
Enable compatibility mode for apps
Follow these steps to enable compatibility mode for apps.
Locate either a shortcut to the app or the EXE file for the app.
Navigate to the file in File Explorer.
Right-click it, and select Properties from the context menu.
Go to the Compatibility tab.
Enable the "Run this program in compatibility mode for' option.
Open the dropdown and select the OS you want to emulate for the app.
Click Apply
Run the app and it will run in compatibility mode.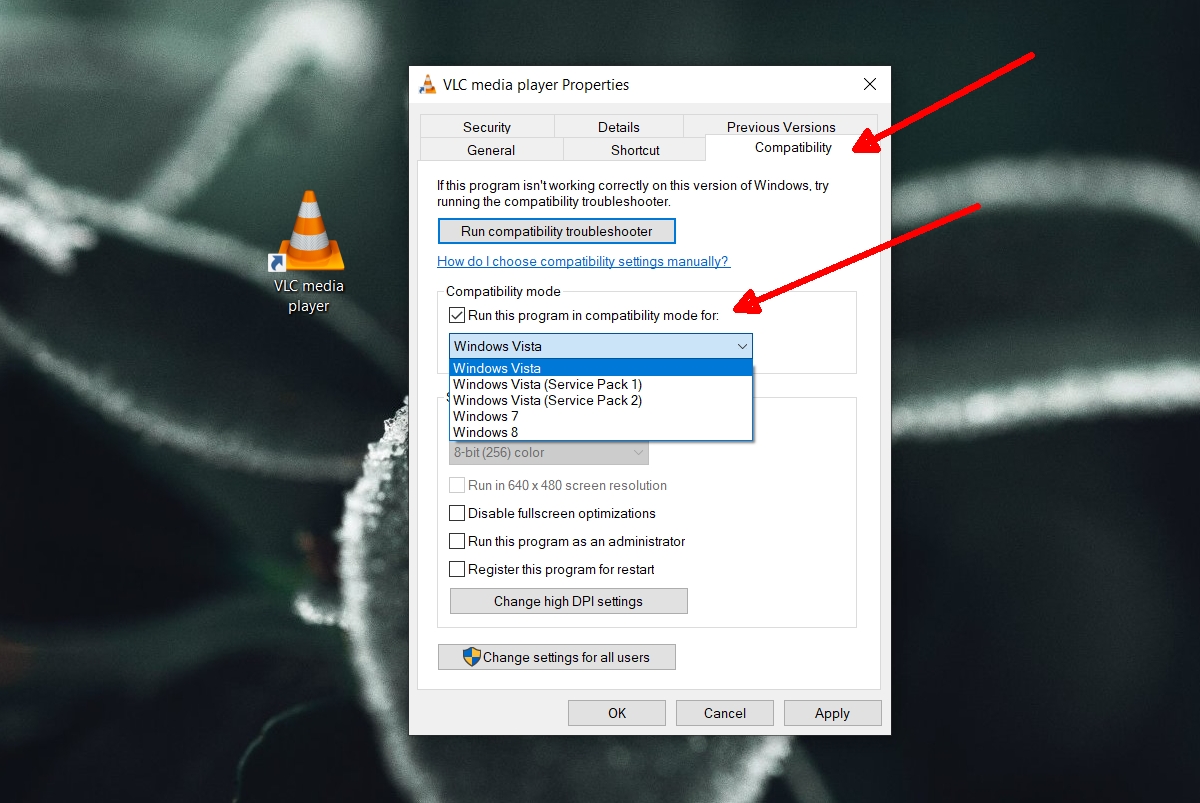 Disable compatibility mode for apps
To disable compatibility mode for apps follow these steps.
Navigate to the shortcut or the EXE of the app and right-click it.
Select Properties.
Go to the Compatibility tab.
Uncheck the "Run this program in compatibility mode for' option.
Run the app from the EXE file and it will run normally.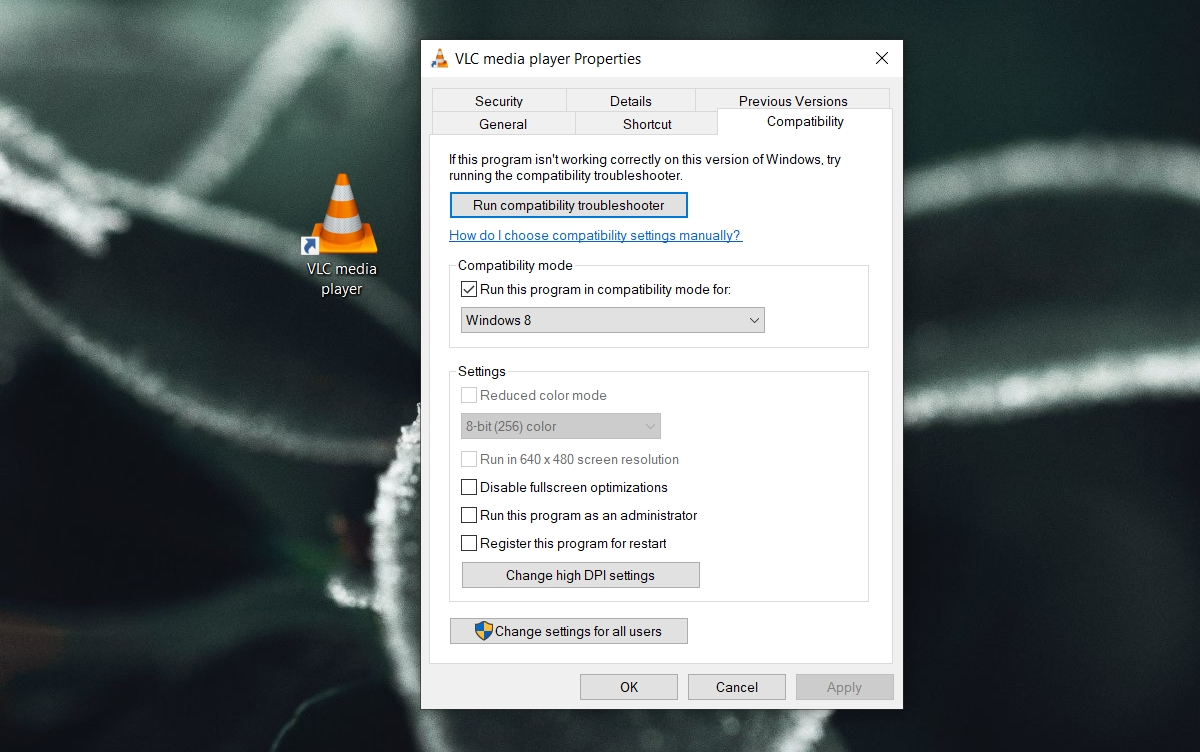 Why use Compatibility mode?
Compatibility mode was originally meant for desktop apps that didn't run well on Windows 10 but most apps have updated for this version of Windows. Compatibility mode isn't needed all that much however, you will still come across apps that run better when it's enabled.
Aside from running apps in a more stable environment, compatibility mode can also be a useful troubleshooting tool for some apps. Apps that have received a bad update and are crashing on Windows 10 may be able to run smoothly if Compatibility mode for them is enabled.
Conclusion
Compatibility mode allows apps to run in a Windows 8, Windows 7, or Windows Vista environment, with either service pack 1 or service pack 2 installed. It's a great tool for apps that have not been updated in a long time but are still useful. Compatibility mode will be able to improve the performance of many apps but it won't be able to fix all of them. There will always be exceptions.