How To Configure A Microphone Headset On Windows 10
Headsets come in two basic variations; with a microphone, and without one. They both fall in more or less the same price range so people usually have a headset and a mic. On Windows 10, you can start using the headset by simply plugging it into the audio jack. You will be able to listen to all outgoing audio. The mic on the headset is going to be a different case though. It doesn't always work. Here's how you can configure a microphone headset on Windows 10.
Hardware
This post deals with systems that have a single audio jack. Older laptops and PCs came with a separate jack for the headset and the microphone. This was back when the hardware was also sold separately. This post deals with systems that have a single audio jack for headsets that are headphone and mic in one. This includes headsets and headphones that come with your phone.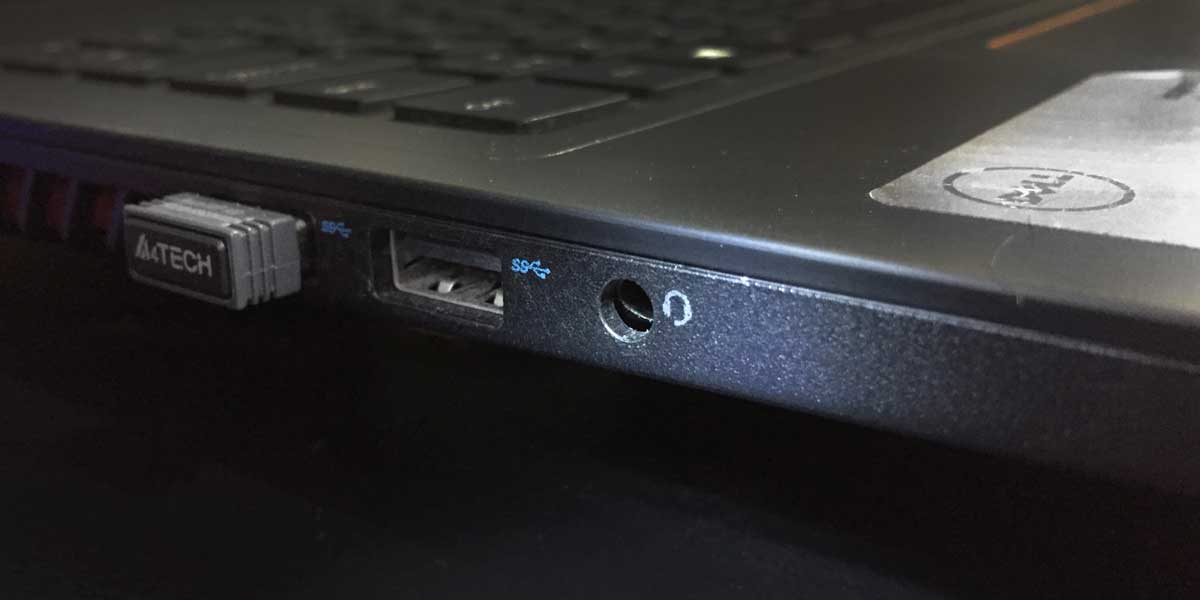 Configure Microphone Headset
Normally, you shouldn't have to do more than just connect your headset to your system to get the mic working but if that isn't working, then try the following.
Connect your headset to your system. Right-click the speaker icon in the system tray, and select Sounds. Go to the Recording tab. If your headphone's mic appears in the list of audio devices, right-click it and select Set as default device. Of course your headset's mic may not show up in the Recording tab. The headset will appear in the Playback tab but its mic will not appear in the Recording tab in which case, you have a driver problem.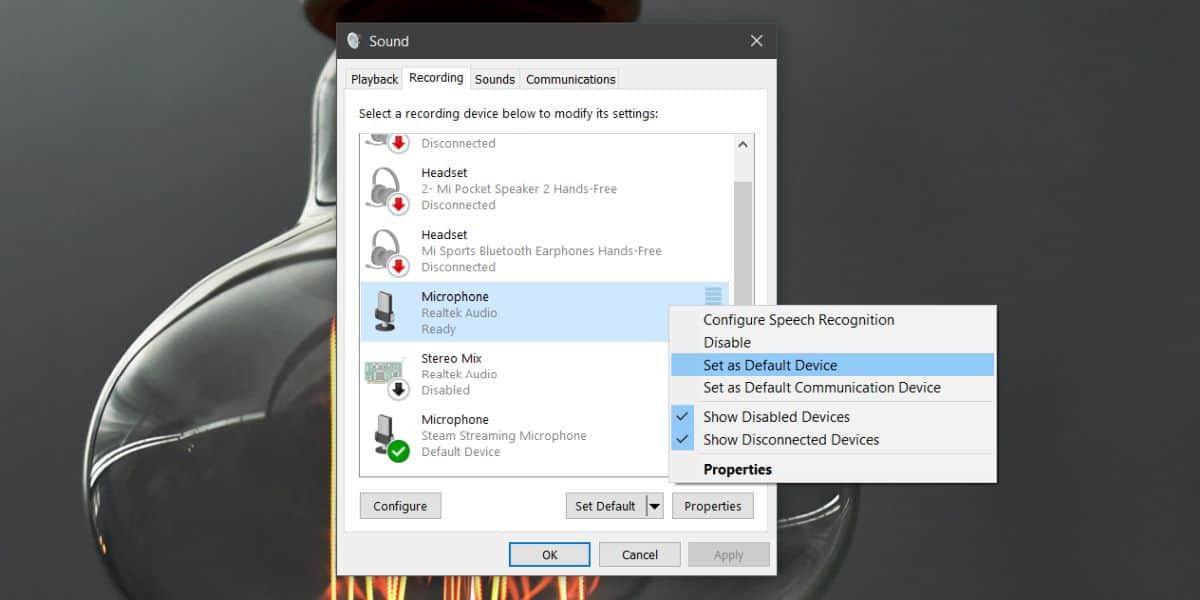 To fix the driver problem, open the Device Manager. Expand the Sound, video, and game controllers devices. Here, you need to look for your audio device. This is going to be your sound card and will have a name like High Definition Audio Device, or something similar. Right-click it and select Properties from the context menu. On the Properties window, go to the Driver tab. Click Update driver>Browser my compute for driver software>Let me pick from a list of available drivers on my computer.
In the list, look for and select the Realtek Audio driver. Install this driver and restart your system once it's installed.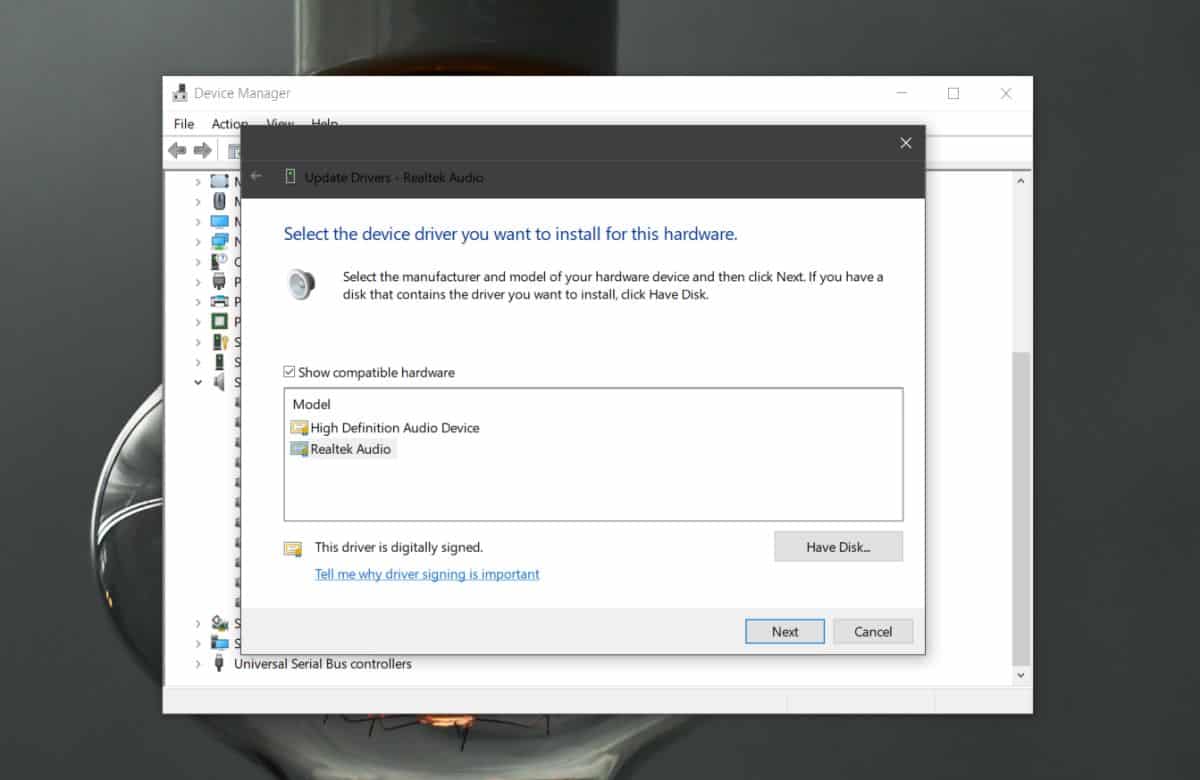 After your system restarts, connect your headphone or headset. If you see an on-screen prompt asking what type of headset you've connected, select the headset with microphone option. This is likely only something that happens on Dell laptops but you might get something similar on other systems.
Both your headphone and mic ought to work now. If the mic still doesn't work, repeat the very first step described in this post i.e., set the mic as the default input device.
If Windows 10 fails to list Realtek audio drivers in the Device Manager, you will have to download and install them manually.