How To Control Netflix From Your Phone
If you have a SmartTV, or Chromecast, you can enjoy Netflix on a large screen and control it easily with your phone. If you don't have either devices, you probably watch Netflix on your PC, or in dire times, your phone. A PC or laptop can be connected to a nice widescreen monitor so you're not exactly limited to watching on a small screen. The only thing missing is a remote for Netflix and really, it isn't missing. You can control Netflix from your phone as though it were a remote regardless if you're watching on a PC or a Mac. All you need is the right app for it. For a Windows PC, ControlPC does the trick.
ControlPC is a free iOS and Android app that lets you control Netflix on your PC with your phone. It has the standard play/pause, volume, and next/previous control buttons. You must install the ControlPC client on your desktop. Your phone and your PC must be on the same network in order for the app to work. If you use a VPN for Netflix, make sure you route your phone through the same connection.
On Your Phone
Open the app and look at the top status bar. You will see number there. This number is what you need to connect the phone and PC apps. You don't need to do anything else on your phone other than install the app.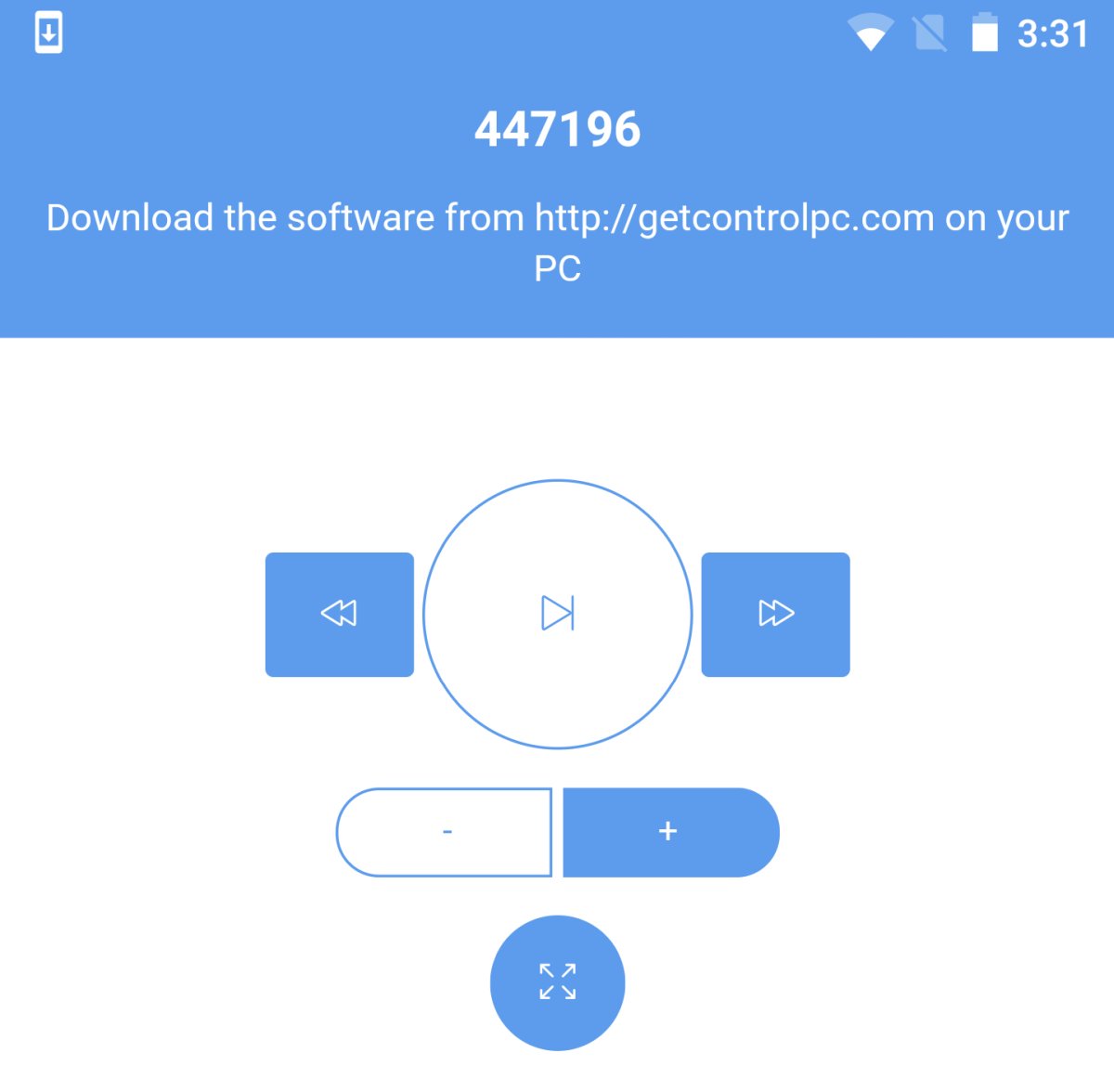 On Your PC
Open Netflix in your browser or the Netflix app. Next, download and run the ControlPC client. It will ask you to enter a code. This code is the number at the top of the app on your phone. Enter it.

Control Netflix From Your Phone
Now that you have both apps set up, pick something to play on Netflix. Whenever you want to play or pause the video, manage the volume, enter or exit full screen, or jump to the next video in a series, use the ControlPC mobile apps.
The apps work well but there is some lag. You might pause a video and it might be a few seconds before it is actually paused on your PC. The same holds true for the volume and the full screen controls.
The apps don't let you browser Netflix. If you want to search for something to watch, you're going to have to pull up a chair and use your keyboard and mouse.
Mac And iPhone Users
The above app works if you own a PC but similar apps are available for macOS. The only stipulation is that you have an iPhone. Install the Remote for Mac app and on your iPhone, install Netflix Remote Control for Mac. Both apps are free. Your Mac and your iPhone must be on the same WiFi network.
The Mac app runs in the Menu Bar. Click the app icon and select QR code. On your iPhone, open the Netflix Remote Control for Mac app and scan the code.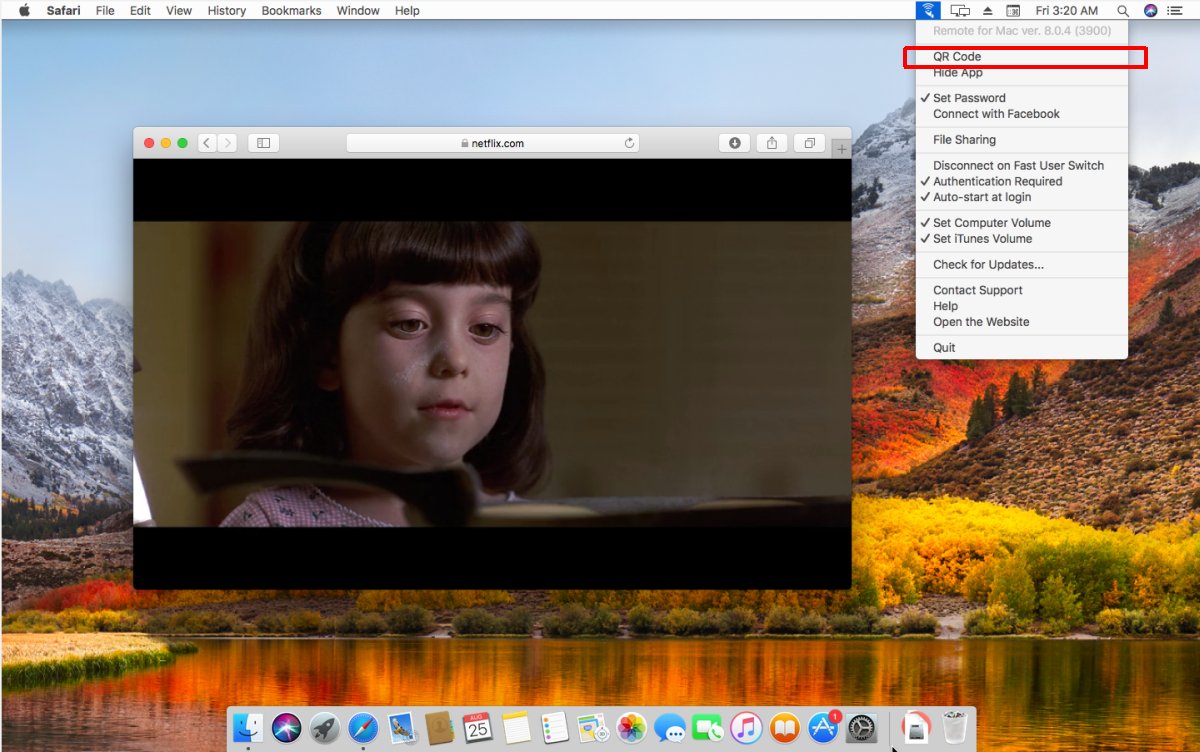 Once the app connects with your Mac, you can use it to control Netflix playback.