2 Ways To Convert Excel Spreadsheet To CSV Format
CSV is the most cross-platform spreadsheet format, converting a spreadsheet into CSV format makes sense since most applications support CSV format rather than XLS or any other format. This post will focus on two easy ways to convert Excel Spreadsheet XLS and XLSX format into CSV Format.
Method 1 – Using XLS To CSV Converter
XLS To CSV Converter Is A small tool developed to quickly convert Microsoft Excel Spreadsheet into CSV format so that it can be used with other applications. Note that Office 2007 and 2010 have the option to save the spreadsheet in CSV format, this tool will only come useful if you are not using Windows or when you don't have Microsoft Office installed.

The downside of using this tool is that only XLS format can be converted, it doesn't support the latest XLSX format.
Method 2 – Using Google Docs Spreadsheet
This method is the most easiest and in fact doesn't require any tool at all. Just head over to Google Docs and login with your Google account. Click New and select Spreadsheet.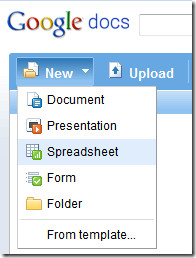 This will open a new window where you will find the spreadsheet. Now click File and then select Import.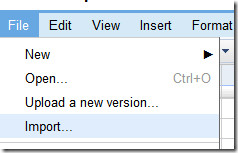 You can import the following format, .xls, .xlsx, .ods, .csv, and .txt. Click choose file and select the Excel Spreadsheet you want to convert. Once importing is done, hit Open Now link.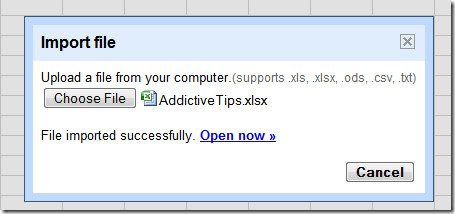 Once your new spreadsheet is open, click File, select Download As, and choose CSV format.
This will download the spreadsheet in CSV format. It's that simple.
Enjoy!