How to fix corrupt WAV files
Audio files come in many different formats. MP3 is one of the most popular audio file formats and one of the most commonly found ones. Windows users are also fairly familiar with the WAV format.
WAV files tend to be much larger and they're the audio format used by Windows for OS sounds/alerts. If you want to change a system sound, you will have to replace it with a WAV file.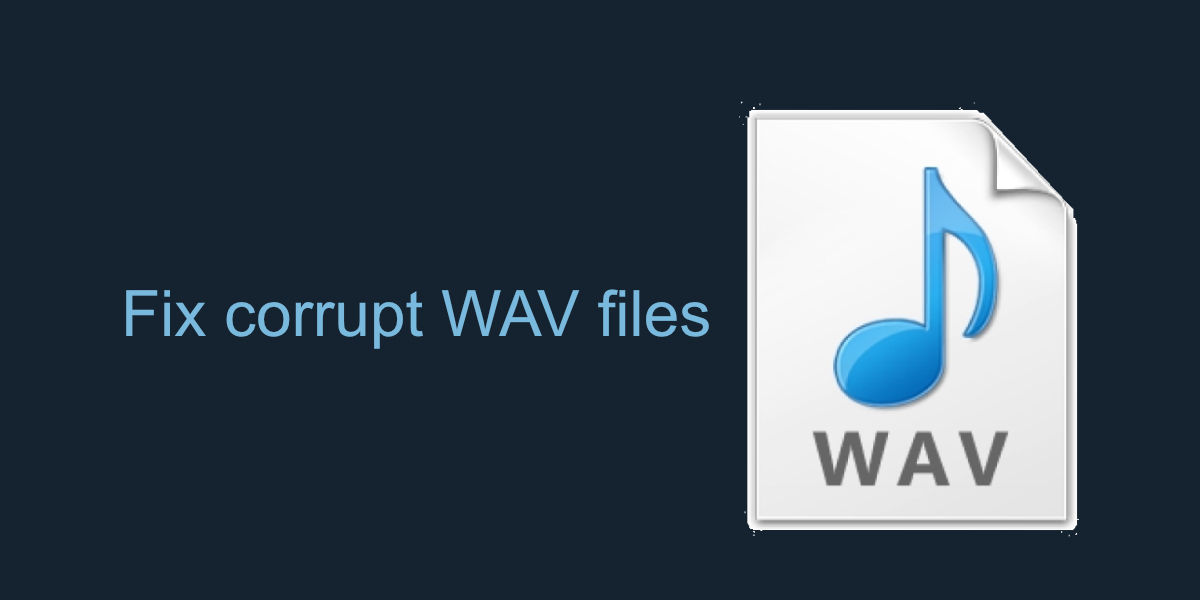 Fix corrupt WAV files
No file type is immune to corruption. This holds true for WAV files too. They can be corrupted either partially or wholly. If a file is partially corrupted, it may stop playing when it reaches a certain point, or it may jump to the next part that has no corruption. If a file is completely corrupt, you may not be able to play it as all.
Check file corruption
If you're unsure if the file is corrupt or not, it's easy to check.1
Open File Explorer and navigate to the WAV file.
Right-click the file and select Properties from the context menu.
Go to the Details tab.
If the details are empty e.g. not bitrate information, the file is corrupt.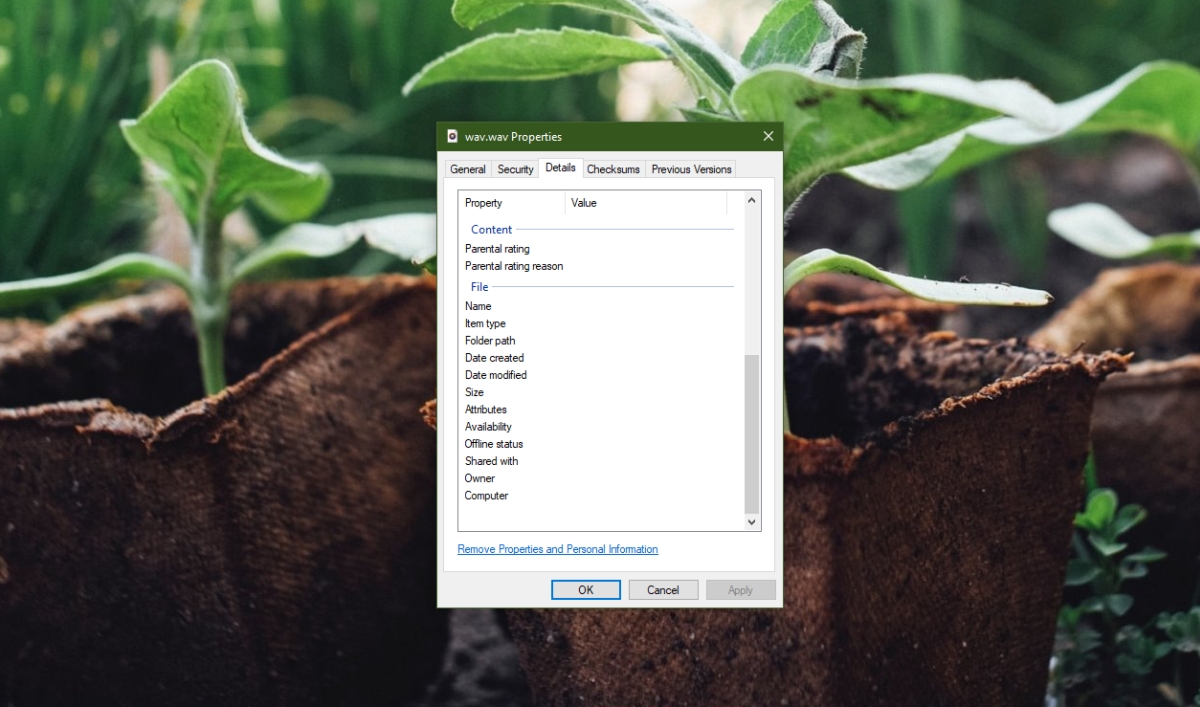 Here are a few things you can try to fix corrupted WAV files.
1. Export the file
A corrupt WAV file can be fixed if you add and export it again as a WAV file using an audio editor. This works if the audio on the file isn't damaged but the metadata and headers have been. It's a simple fix which is why we recommend trying it regardless.
Download and install Audacity.
Drag & drop the corrupted WAV file on to the app.
Play the audio. If it plays, the file can be fixed.
Once the file's wavelength loads, go to File>Export.
Select the WAV format and save the file as a new file.
Play the newly saved file.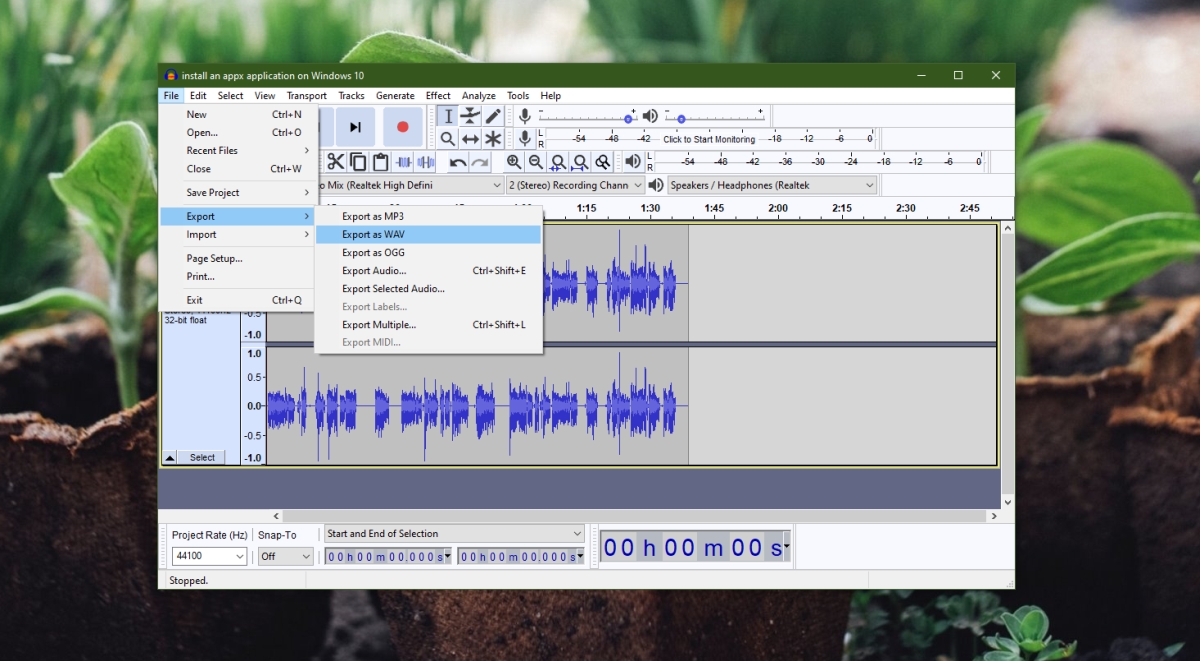 2. Play in VLC player
VLC player is more than a media player. It has all sorts of other tools for managing audio and video playback and it has a built-in file format conversion tool. If you're unable to fix the WAV file, you should try converting it to a different format using VLC player.
Note: file conversion may result in a deterioration of the audio quality.
Download and install VLC player.
Open VLC player and on the menu bar go to Media.
Select Convert/Save.
Click Add and select the WAV file that you want to repair.
Click Convert/Save again.
Click Browse and select the folder you want to save the output file to.
Enter a file name and select a file extension e.g. MP3 or OGG.
Click Start.
Play the newly converted file.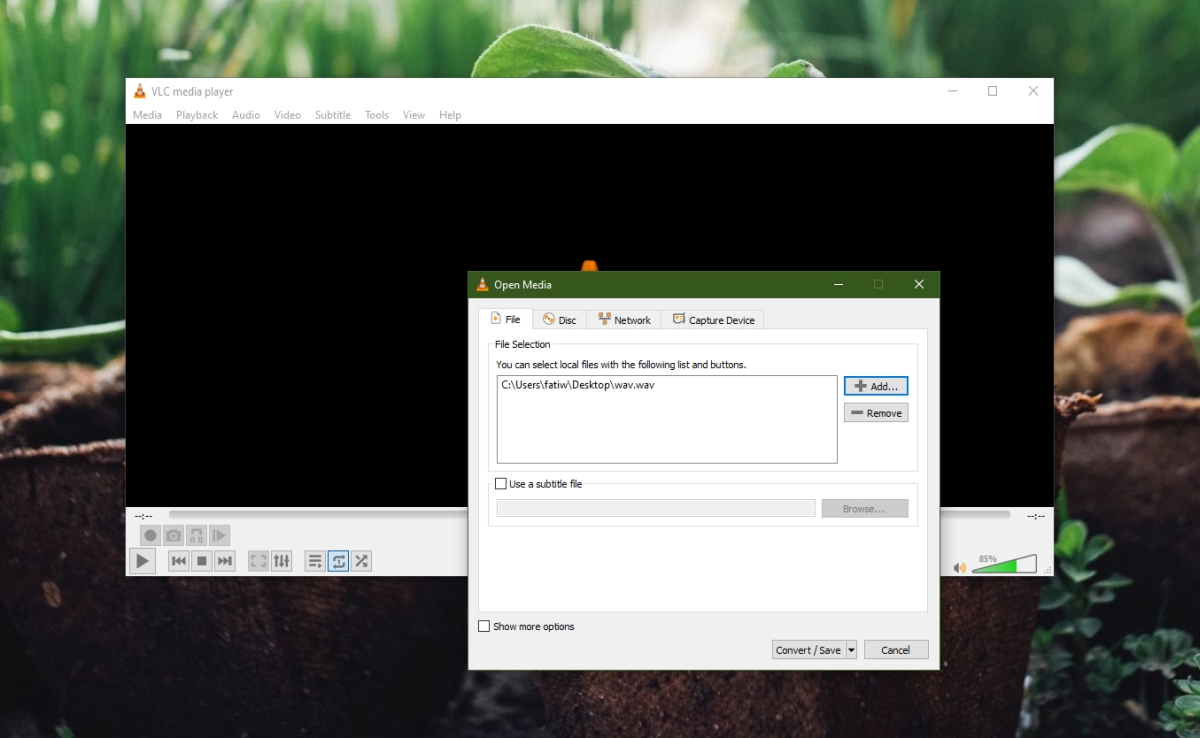 Conclusion
File corruption isn't always something that can be fixed. If you have the RAW file available, you can always convert it to WAV. It will be a lot quicker. If the RAW file isn't available, these solutions are worth a try.