Create Video Slideshows With Transitions In HD Using Slideshow Creator
There was a time when one might have found it difficult to make high definition video slideshows, or might even have required hiring a professional for the job. Thanks to free applications, this task can now be performed by all kinds of novice and expert users in just a few easy steps. Slideshow Creator is a free application for creating video slideshows from still images, with transition effects and background audio. Most of the options in this application are quite self explanatory, and make it easy to create picture slideshows for users who may not have any kind of video editing experience.
With Slideshow Creator, you can create the most exciting photo based slide shows from multiple image and other formats, including JPEG, JPG, BMP, ICO, EMF and WMF. To create a slideshow, just add some photos, comments and background music to create your very own video slideshow. Images can be added from the Photos section, whereas you can either add audio files from the Audio Files tab or drag them to the bottom pane of Slideshow Creator.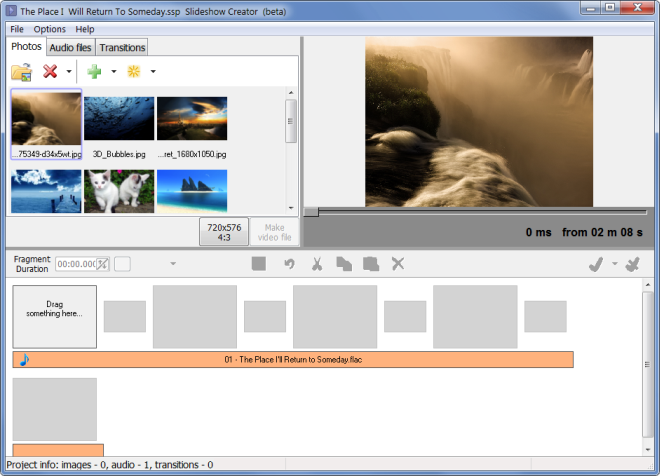 Other than photos and audio, you can also add a wide range of transition effects between the photos. The program provides powerful transitions effects, which gives your standalone slideshow a more professional look. The available transition effects include cross fade, fade out then in, wipe left to right, wipe right to left, wipe top to bottom, wipe bottom to top, slide from top left, slide from top right, slide from bottom left, slide from bottom right, push left to right, slide out left to right, push right to left, slide out right to left, push top to bottom, slide out top to bottom, push bottom to top, slide out bottom to top, random points, random boxes, wipe out from center, wipe into center, expand out from center, circular wipe from center and many more.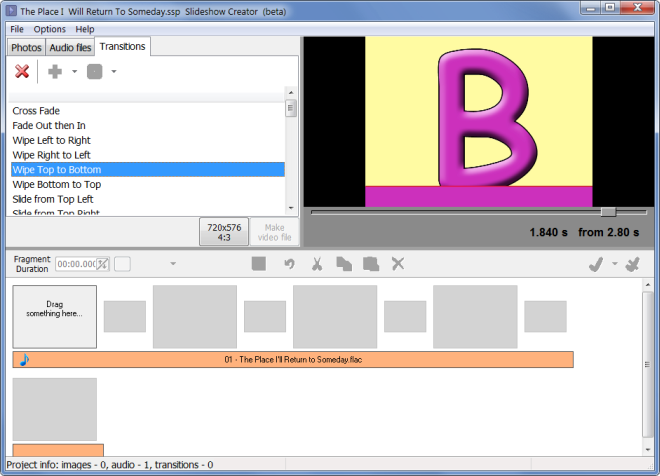 You can either add each image individually to the video by selecting and clicking the Add to movie (+) option, or click the adjacent button (Add all photos to movie option) to randomly add all images to the movie at once. Once done, you can save the project in the application's native SSP format, or click Make Video File to convert it to video format.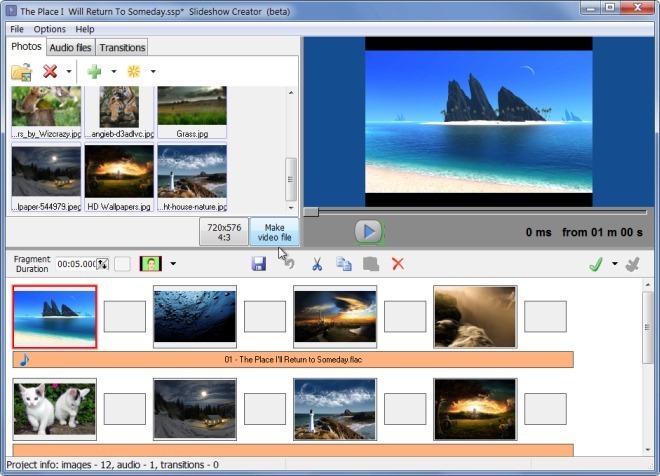 The video slideshow can be saved in various video formats, including Full HD. The available formats include MKV, AVI and WMV. You can also give a name to your slideshow and select a quality level (Best, Good or Poor)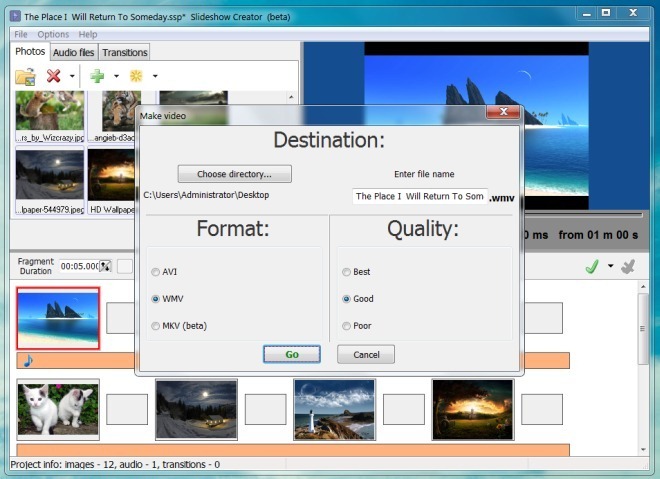 This way, you can easily create attractive slideshows from your picture collection.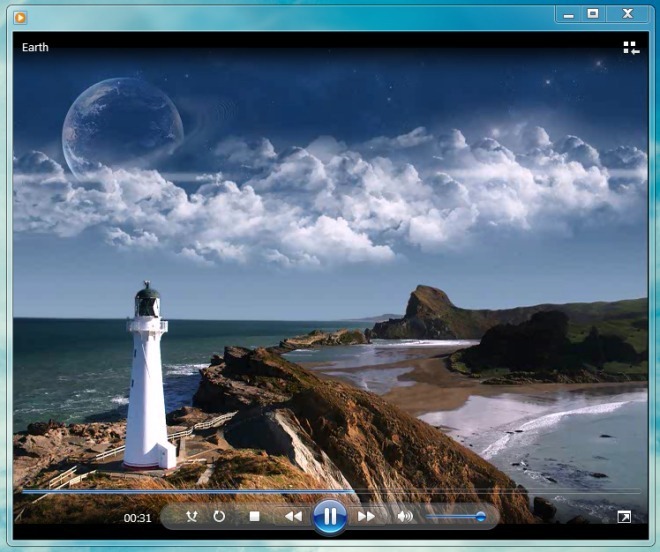 Slideshow Creator works on Windows XP, Windows Vista and Windows 7, on both 32-bit and 64-bit architectures.