Customize, And Show/Hide Icons From The System Tray In Windows 10
Windows 10 is a huge improvement on Windows 8/8.1 but that doesn't mean there won't be any growing pains as you get used to this new operating system. Quite a few things have been moved around, some things are where they used to be in Windows 7 but it's just harder to find them. The system tray for example used to have a customize option that opened the relevant Control Panel setting screen that would allow you to select whether an icon should appear in the tray and in which cases it should be visible. That useful little customize option is no longer there. Here's how you can select which icons appear in the system tray in Windows 10.

There's two ways to do this. The first and most familiar one is to open the Taskbar properties window. Right-click the Taskbar and select Properties.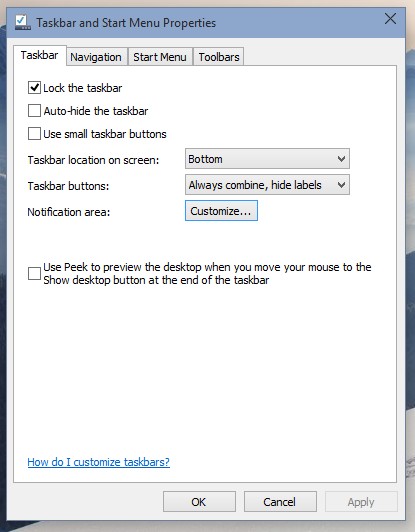 Click the 'Customize' button next to the Notification Area field and it will bring up the following window that you're already familiar with. Alternatively, you can go to Control Panel\All Control Panel Items\Notification Area Icons.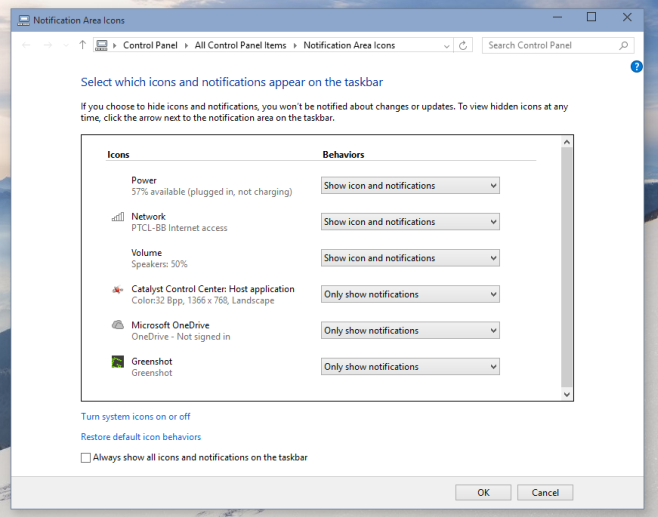 The alternative method is to launch the Settings app from the Notification Center. Go to System>Notifications and actions and under the Notifications section, click 'Select which icons appear on the taskbar'.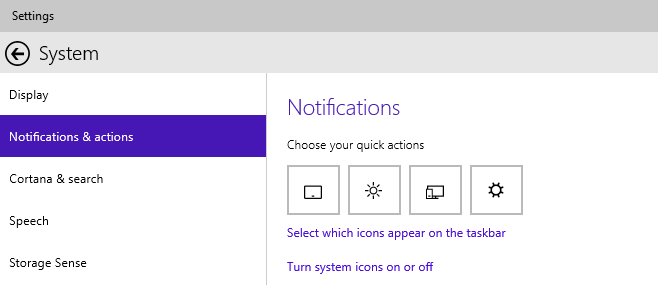 You can turn them on/off here. Granted this doesn't give you the same level of customization as the Control Panel\All Control Panel Items\Notification Area Icons screen but it's a faster way to manage them all at once, and you can also enable all icons to show by default.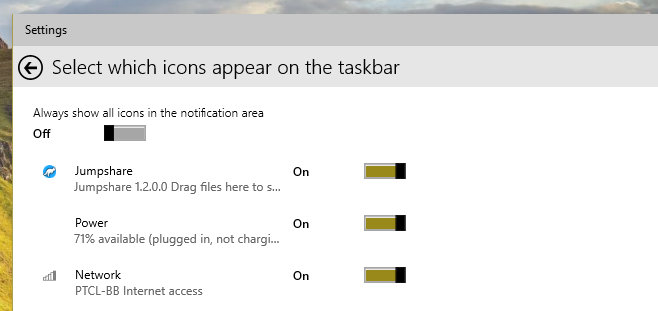 What goes without saying here is that it needs a little refinement and some clean-up.