How to disable screenshots on Windows 10
We're always talking about screenshot or screencasting tools. You'll find there's no shortage of these tools for Windows 10 and they have just about every feature imaginable. Windows 10 has a native screenshot feature too as well as a dedicated app for taking time delayed screenshots and annotating them. That said, if you have a system that you want to disable screenshots and screencasts on, you can do so with an app called ScreenWings.
ScreenWings is a free app however, we should warn you that due to the nature of the app, it is flagged as dangerous/malicious by several anti-virus apps/services if you scan it on VirusTotal. If you choose to use it, do so at your own risk. It's a portable app so you're not installing anything which may set your mind at some ease.
Disable screenshots on Windows 10
Download and run ScreenWings. When the app first runs, you see the little window in the screenshot below. Click inside the monitor image that shows the Windows logo.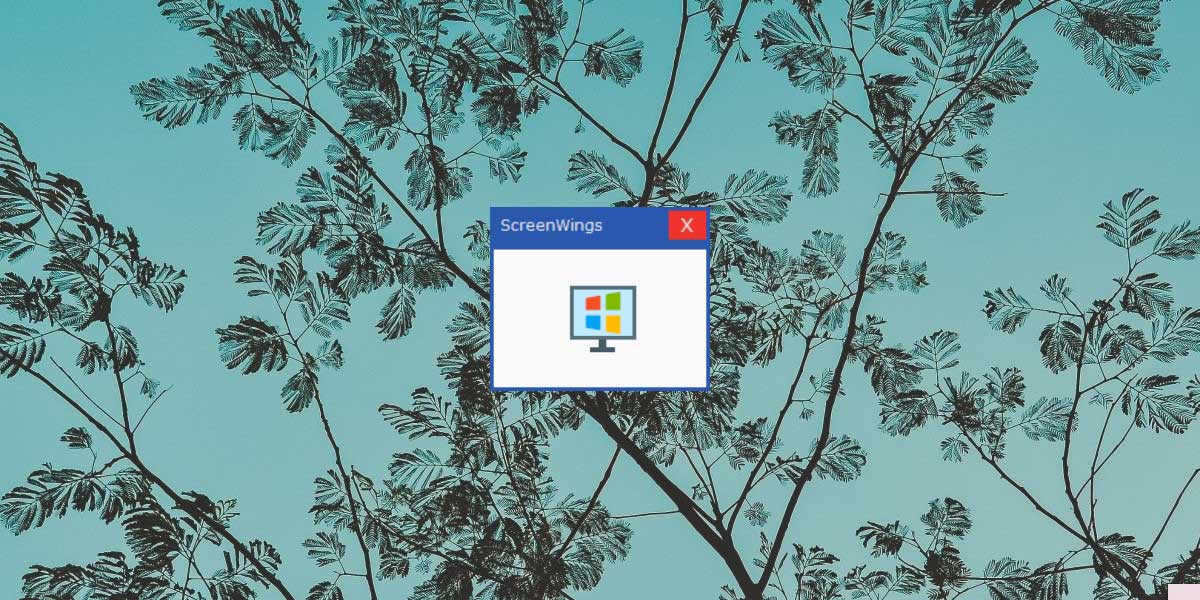 When you click it, you'll see the app's logo appear on your screen and the monitor image inside this window will turn black, as shown below (edited since the app prevents screenshots when enabled).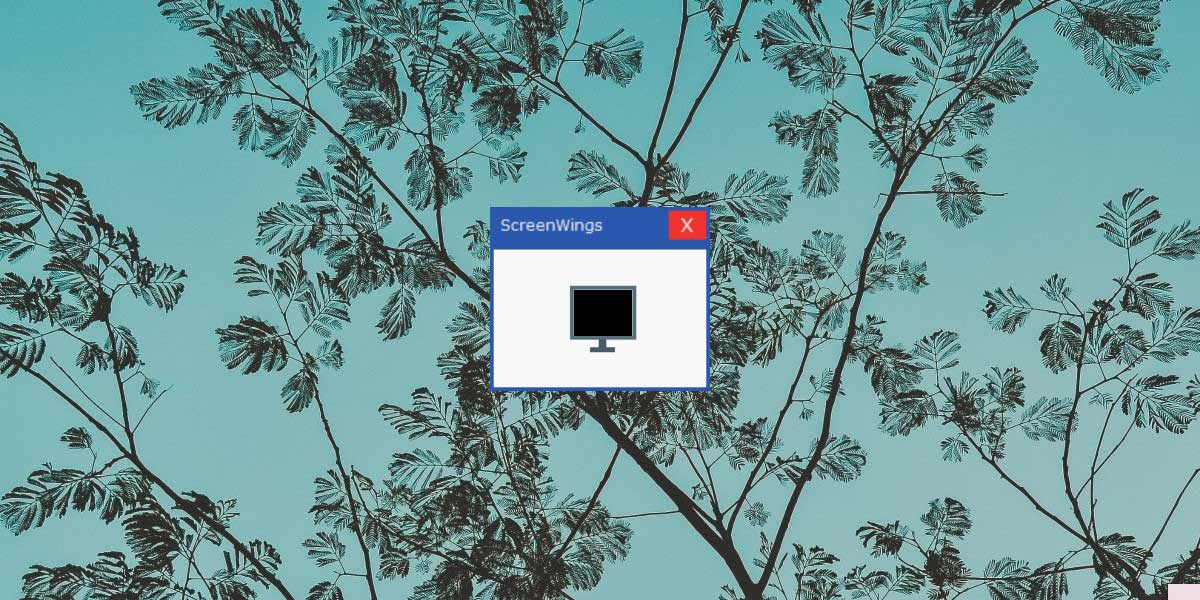 Once the app is running, you can run any screenshot tool you want. It will appear to work but the screenshot will be all blacked out. Nothing will be captured. Likewise, if you're running a screen recording tool, the tool will record an all black video.
This tool is great if you have sensitive data on your screen and you can't lock your system or you have to leave it unlocked. We should warn you that it can interfere with screen sharing tools as well so if you need to share your screen with someone but want to keep them from taking screenshots, this tool isn't gong to be of any help. You might need to look for a screen sharing tool that can, itself, prevent users from taking screenshots.
We often talk about how essential it is to have a screenshot feature but it is just as essential that users have some sort of option to disable it. It is possible that some apps find a way around ScreenWings. The app doesn't exactly run in a super-secret mode. You can access it from the system tray so if anyone figures out what you're using to disable screenshots on Windows 10, they will, very easily, be able to quit the app.