How to disable USB ports on Windows 10
The USB port is one of the few universal ports that you'll find on all computers, Macs or PCs. The number of devices that you can connect via a USB port is staggering and as great as that is, it's also a risk. Most people keep their USB ports open so that they can easily connect their many devices however, if you prefer to restrict the use of USB devices, you can disable USB ports. Here's how you can do it on Windows 10.
Need to disable USB drives? You can do that with a registry edit.
Disable USB ports
There are quite a few ways to disable USB ports on Windows 10 however, going through Device Manager is the best method. It's easy to execute, you get a simple GUI to work with, and you can reverse it without any trouble.
Open Device Manager. You can search for it in Windows Search, or you can go through the Control Panel. Go to System & security>System. Click Device Manager in the column on the left.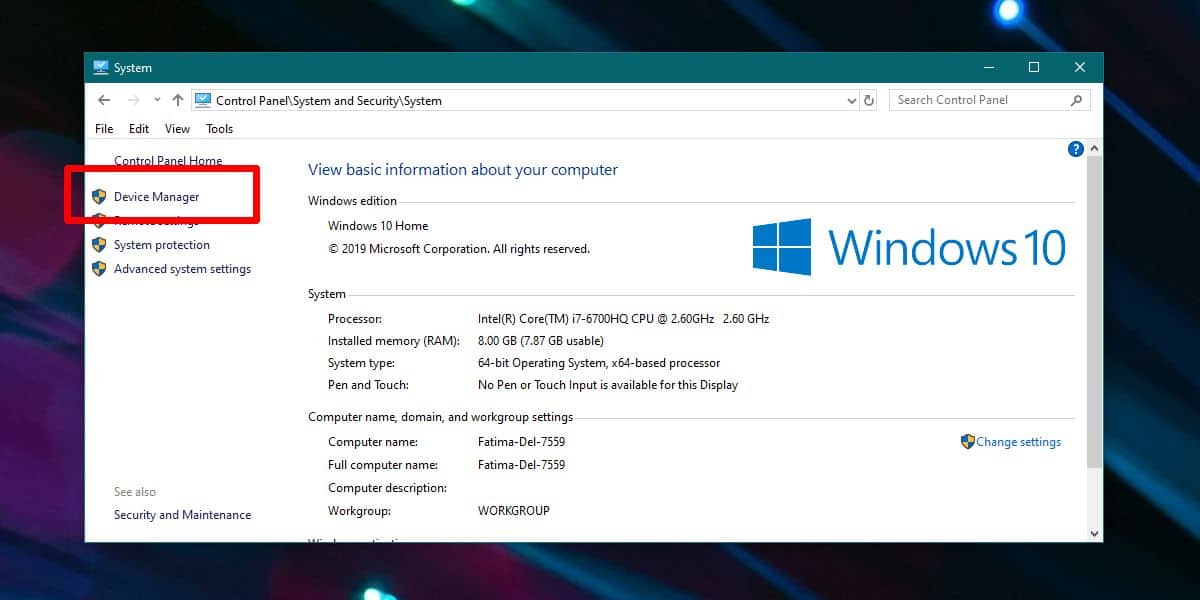 Expand the Universal Serial Bus controllers group of devices. Each of your USB ports will be listed there. Right-click a port, and from the context menu, select 'Disable device'. Repeat this for all USB ports listed under Universal Serial Bus controllers.
That's all you need to do to disable USB ports. Any time you need to enable them again, right-click a port under Universal Serial Bus controllers in Device Manager and select the 'Enable Device' option.
If you only want to disable some of your USB ports, you will have to do a little trial and error to figure out which device in Device Manager corresponds to the physical port on your system. Disable one device and then test out all the ports on your system. Repeat this for every single device listed under the serial bus controllers until you've identified all the ports correctly. You should definitely write this information down so that the next time you need to use it, you don't have to spend time going through the identification process again.
This change persists through a system restart however, it does not apply to when your system is in BIOS. What this means is that if your BIOS is set to boot from a USB device, and someone connects it when the system is turned on, it will be detected. Whatever app or OS is on the USB drive will be able to run if it's been set up to do so.