Download Album Covers For Your Mp3 Files With Creevity MP3 Cover Downloader
Many users like to organize their music collection with a custom and pleasing look that it helps them sort their content out later. Creevity Mp3 Cover Downloader does not directly organize your music collections but makes it easier by downloading cover arts of the album each music file belongs to. It has options to add, remove and search the internet for music album covers.
From the main interface, you can select a folder with media content and add/remove covers for your Mp3 files. This application automatically picks up and displays any Mp3 files that may be present in the folder and gives you the option of either keeping the automatically generated cover, to add one from a saved image or to search on the internet for a new cover.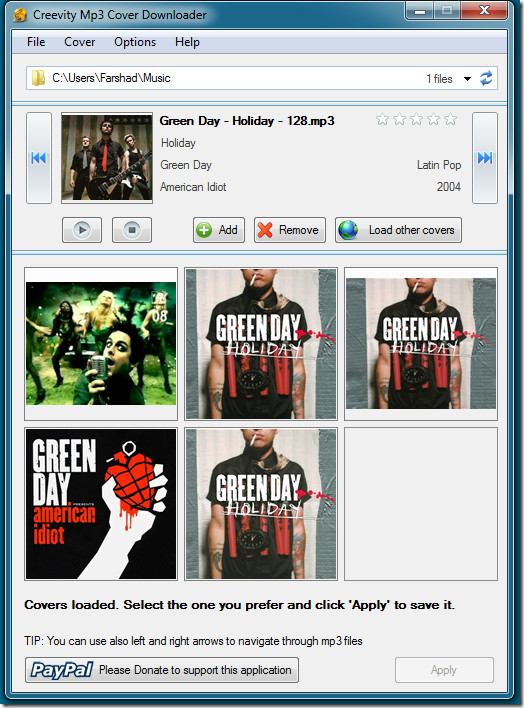 To search for a cover you can simply click on the Load Other Covers button on the main menu and enter a relevant search term.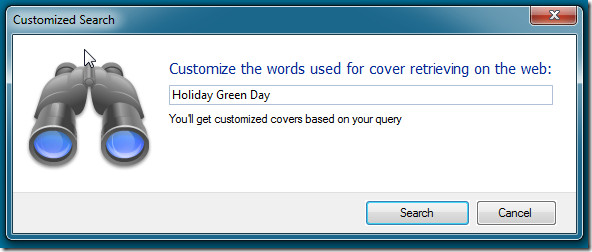 Any cover can be added by selecting the image and clicking on the Apply button. Clicking on the right and left arrow buttons automatically reloads the visible covers and provides the user with new images from the internet. You can also choose to rate your Mp3 files by clicking on the stars in the main interface.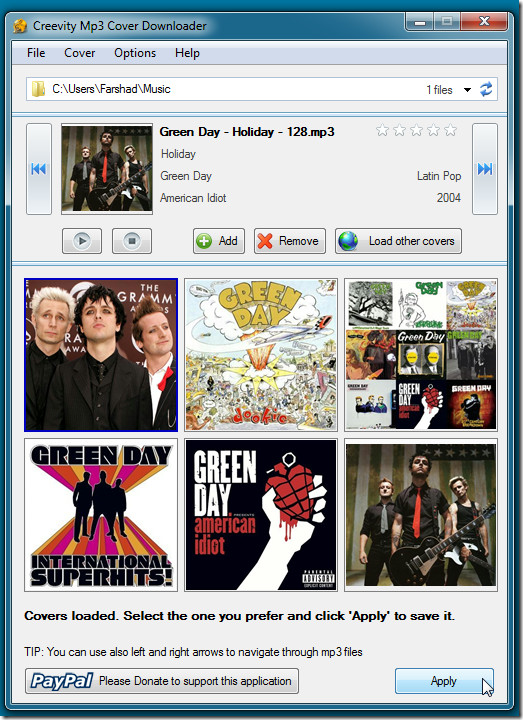 Creevity Mp3 Cover Downloader is a smart application that can be used to add custom covers to Mp3 files, making it easy and visually appealing to sort and manage them. This freeware works on Windows XP/Vista/7 and was tested on Windows 7 64-bit system.
Download Creevity Mp3 Cover Downloader