Download Avast 5 Free Antivirus (Beta)
Today Avast has released the beta version of their upcoming Avast 5 Free Antivirus software for testing purpose only. The full version is expected to hit in October, there is no word if it will be released before or after Windows 7 launch.
Update: Avast 5 has been released and can be downloaded here.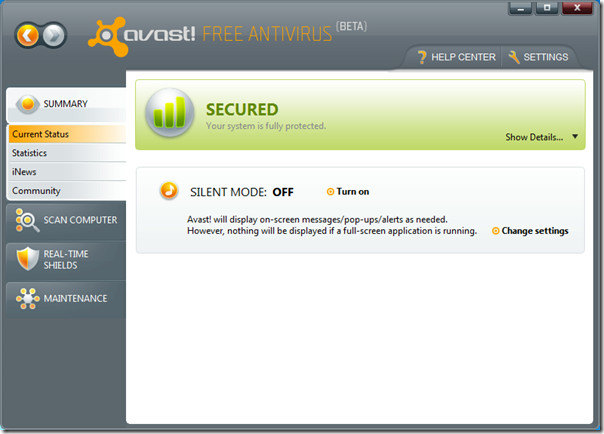 There are quite some noticeable changes, the whole interface has been revamped and now makes navigation much more easier. Apart from the default Virus scanning feature, it contains Real-Time Shields, which are, File Shield, Mail Shield, Web Shield, P2P Shield, IM Shield, Network Shield, and Behavior Shield.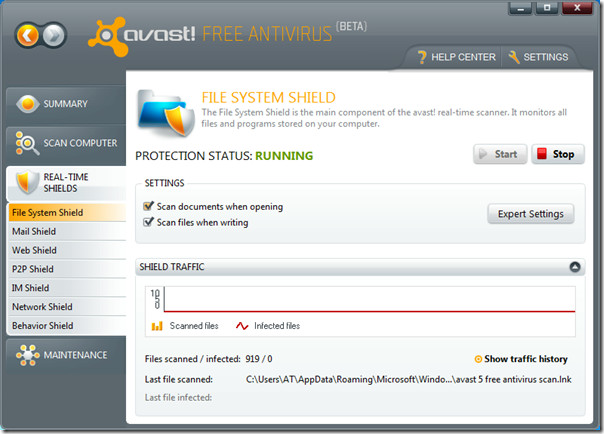 There are few useful scan options by default that allows users to quickly start a virus scan, they are Quick Scan, Full System Scan, Removable Media Scan, and Select Folder to Scan. And if this is not enough, there is also an option to create a custom scan.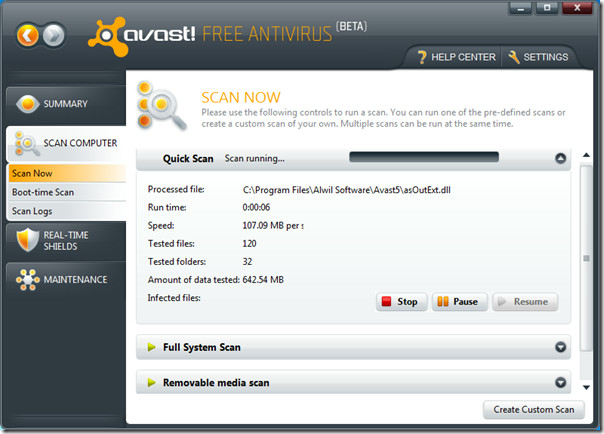 If you are looking for a new antivirus software to replace your existing antivirus, then the time for Avast 5 Free Antivirus is not ripe yet. You will have to wait till October for the full version, in the meanwhile you can stick with your existing antivirus.
Note: This is the beta software which means that it is available for those only users who would like to test it out. It does not provide full protection because the virus definition updates are not up-to-date in this beta version.
Download Avast 5 Free Antivirus
It works on Windows XP, Windows Vista, Windows Server 2003/2008, and Windows 7. Enjoy!