How To Download Fonts From The Microsoft Store In Windows 10
Installing a new font in Windows is pretty simple; you have to download a font, free or otherwise, to your local drive. Extract the file if it's zipped, and copy its contents to C:\Windows\Fonts. You need administrative rights to install a font but other than that, it's just a simple copy-paste function. The fonts panel in Windows lets you preview a font at its various sizes and it's been like that for years. Now, in Windows 10, Microsoft is revamping the font preview pane and you can download fonts from the Microsoft Store as well.
This new feature is currently only available on the Windows 10 Insider Build 17083.
Download Fonts From The Microsoft Store
You can search the Microsoft Store for fonts but if you go through the Settings app, you can jump straight to the Fonts category. The Settings app is where the new Fonts preview panel is.
Open the Settings app and go to the Personalization group of settings. Here, go to the Fonts tab.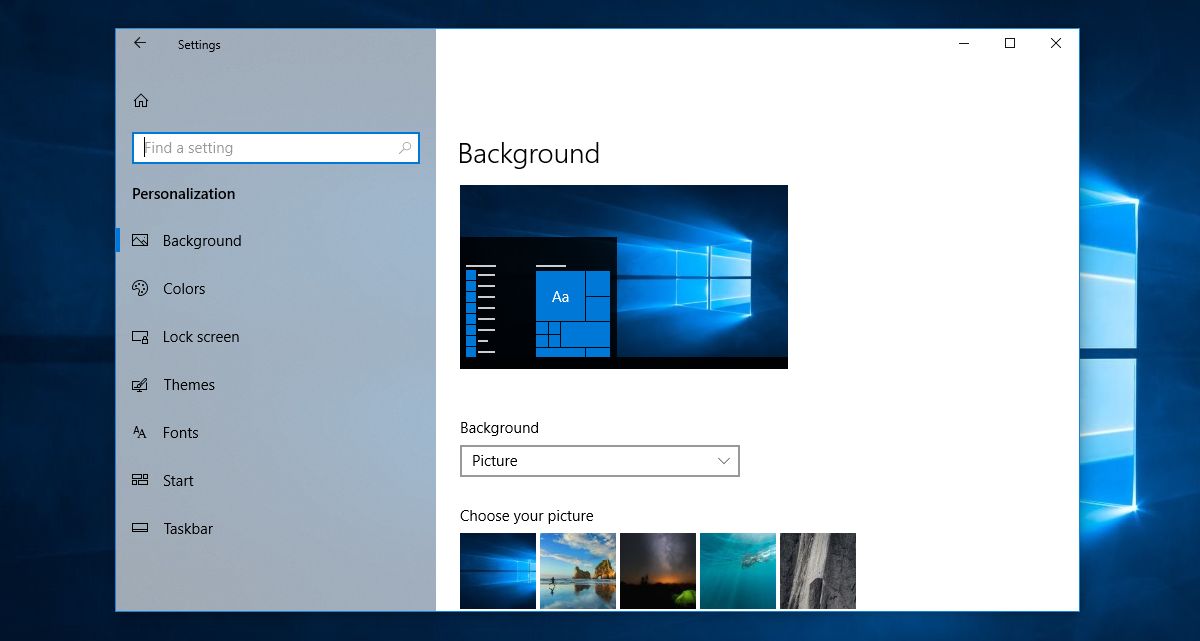 The Fonts tab will show you the fonts that are already installed on your system. Under each font, you can see how many font faces each one has, and preview them all. There's a search bar that lets you search for a particular font. At the very top of this Settings panel is an option 'Get more fonts in the Store'. Click it to open the Microsoft Store.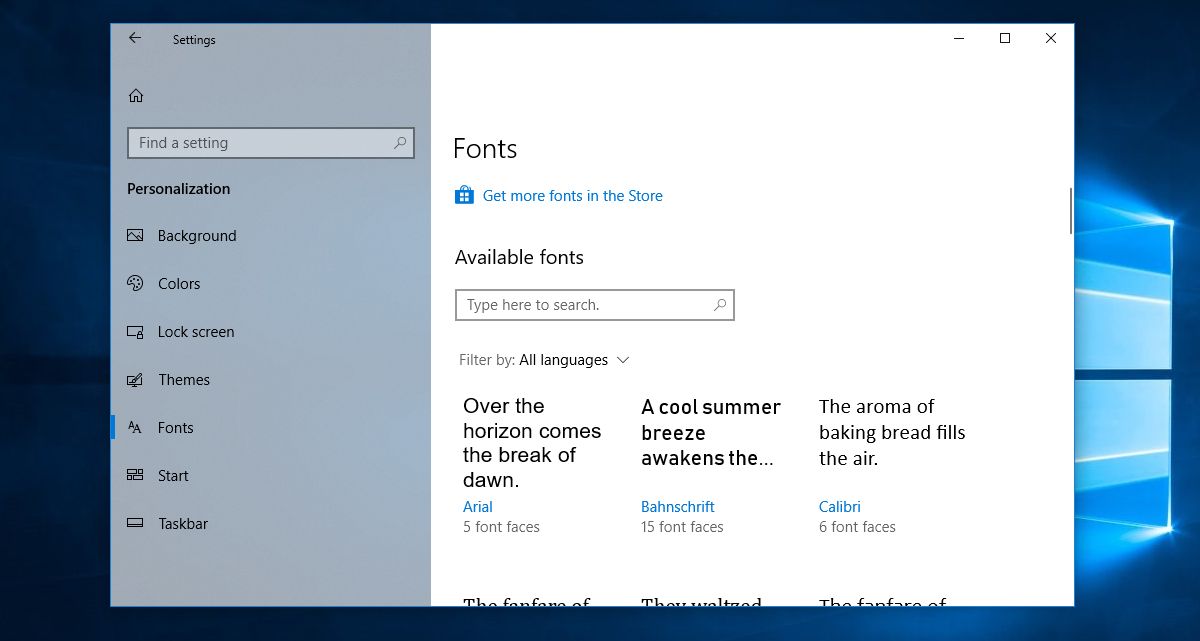 The Microsoft Store app will open to the Fonts category. At present, there are only a handful of fonts available in the store that you can install but that will change once this feature rolls out to users on the stable build. To install fonts from the Microsoft Store, click the Get button under a font. Once installed, it will appear in the Fonts section in the Settings app.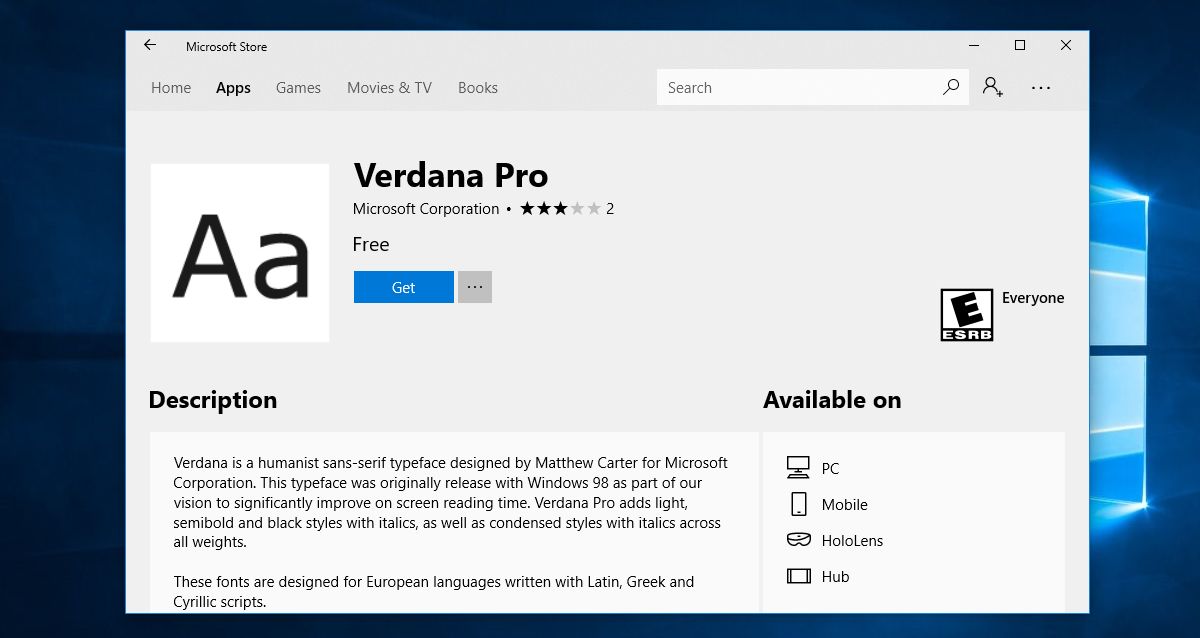 The old method for installing fonts, i.e. copying them to C:\Windows\Fonts has not been deprecated just yet and it likely  won't be for a long time. This isn't because Microsoft wants to give users time to get used to the new Fonts panel but more because most fonts will probably not make it to the Microsoft Store.
Users will likely still be downloading fonts in TTF and OTF formats and they can't be installed via the Fonts panel in the Settings app. They will have to be pasted inside the Fonts folder. This feature is definitely a welcome one but it's going to be a long while before the old method for managing fonts can be removed.