Download HD Yahoo Movie Trailers
In my previous post I reviewed MOV Download Tool, a program that downloads QuickTime videos(MOV file format). It turns out all trailers in Yahoo Movies site are streamed in MOV format too, but they use QTL format for their playlist which is another QuickTime format. QTL stands for QuickTime Media Link and is not so well-known format.
Once you have downloaded MOV Download Tool, simply head over to Yahoo Movies site and browse to the trailer page of your favorite upcoming movie. Now hit the HD button and when your browser asks for download options, select Open. If it downloads the file automatically(it will be less than 2kb), then double-click it to begin. It will then show you the list of actions to perform, select the desired action and hit Next.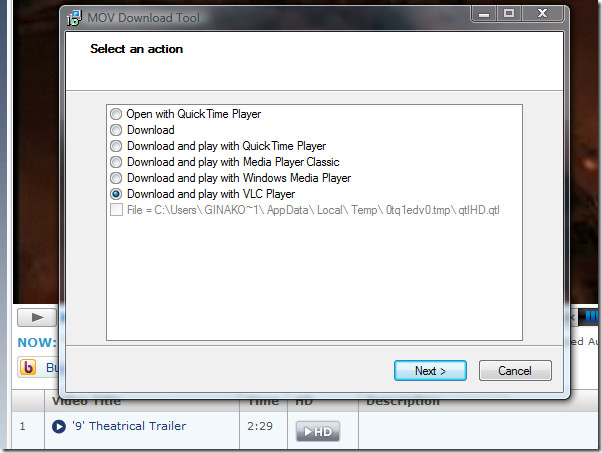 Click Next again and select the directory where you want to save the downloaded file. The download will begin and the progress can be seen in the main window.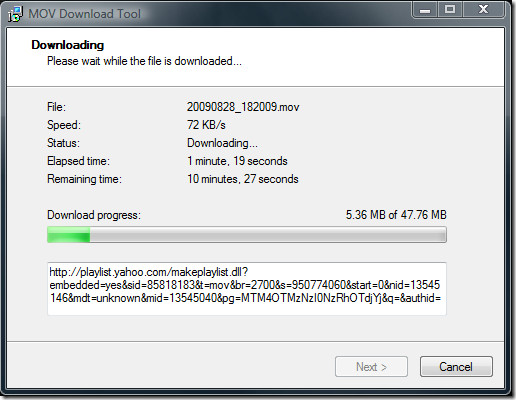 All videos downloaded will be in QuickTime Video Format(MOV file format). Enjoy!