Download IObit Security 360 Pro Free [Limited Time Offer]
More and more software manufacturers are giving away their products for free in anticipation of Windows 7. Yesterday we covered WinX DVD Author which can be downloaded for free(limited time offer valid before the month ends), today we came across IObit who are giving away 1 year license of their advanced malware and spyware removal tool called IObit Security 360 Pro.
This offer is valid until Nov 11th, 2009 after which it will expire. Just head to their offer page, enter your email, and they will send you a free license code that will work for a year. IObit Security 360 Pro is among one of the industry's best anti-malware tool, so don't miss this offer.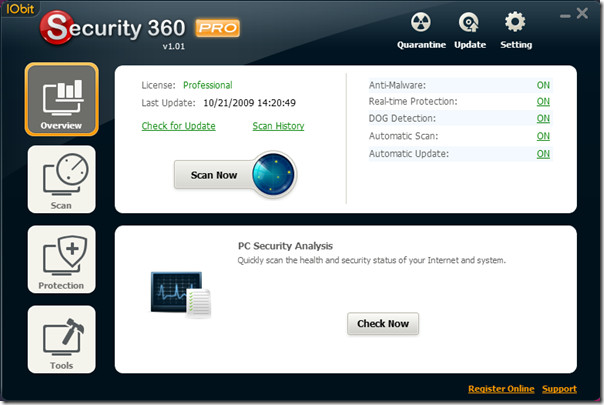 I performed a quick Smart Scan and it found 8 threats quickly. Need proof, have a look at the screenshot below. The scan took only 2 minutes 30 seconds and scanned 59,170 objects. Obviously a complete scan will take longer time.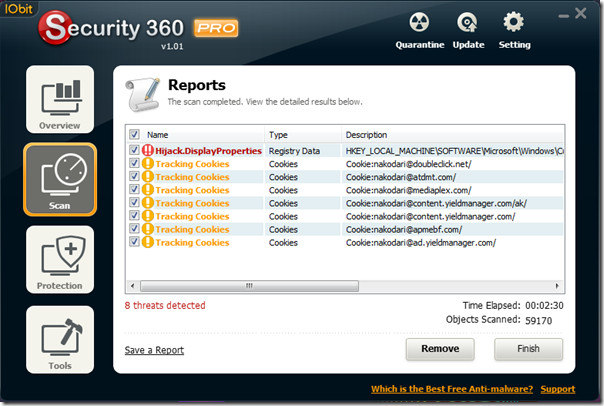 It provides Real-Time Protection against Known Malware and Unknown Threats. You will find other tools build-in such as, Hijack Scan, Security Holes, Passive Defense, Unlock & Delete, Privacy Sweeper, and PC TuneUp. All of which are useful.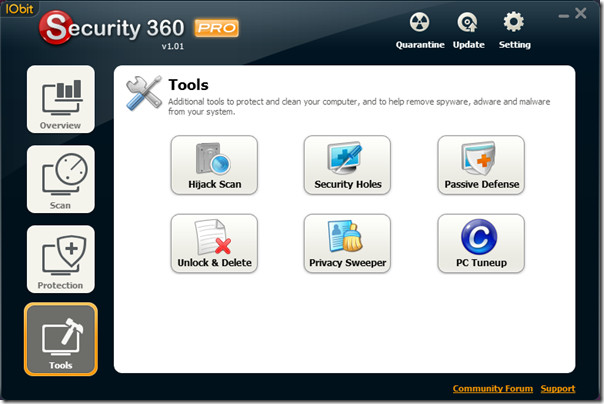 The product was originally priced at $29.95, but is now free until it reaches the deadline. The good thing is that it is among the first malware and spyware removal tool that is fully compatible with Windows 7 and works with other Antivirus products.
IObit Security 360 Pro Offer Page
It works on Windows XP, Windows Vista, and Windows 7. Enjoy!
Editor's Notes: If you downloaded this tool, make sure to help your family and friends too by spreading the word before the offer expires.