How To Download Netflix Content On Windows 10
At the end of 2016, Netflix introduced a download feature in its iOS and Android apps. The feature lets users download select content to their phone or tablet. The feature helps reduce data consumption on a cellular plan. Netflix users can download content when a WiFi connection is available and watch it when they are offline. This same feature is now available on the Netflix app for Windows 10. The Netflix app is only available through the Windows Store which means this feature is for Windows 8 and Windows 10 users. Here's how you can download Netflix content on Windows.
Download Netflix Content
Open the Netflix app and click the hamburger icon at the top left. From the panel that slides out, click 'Available to download'.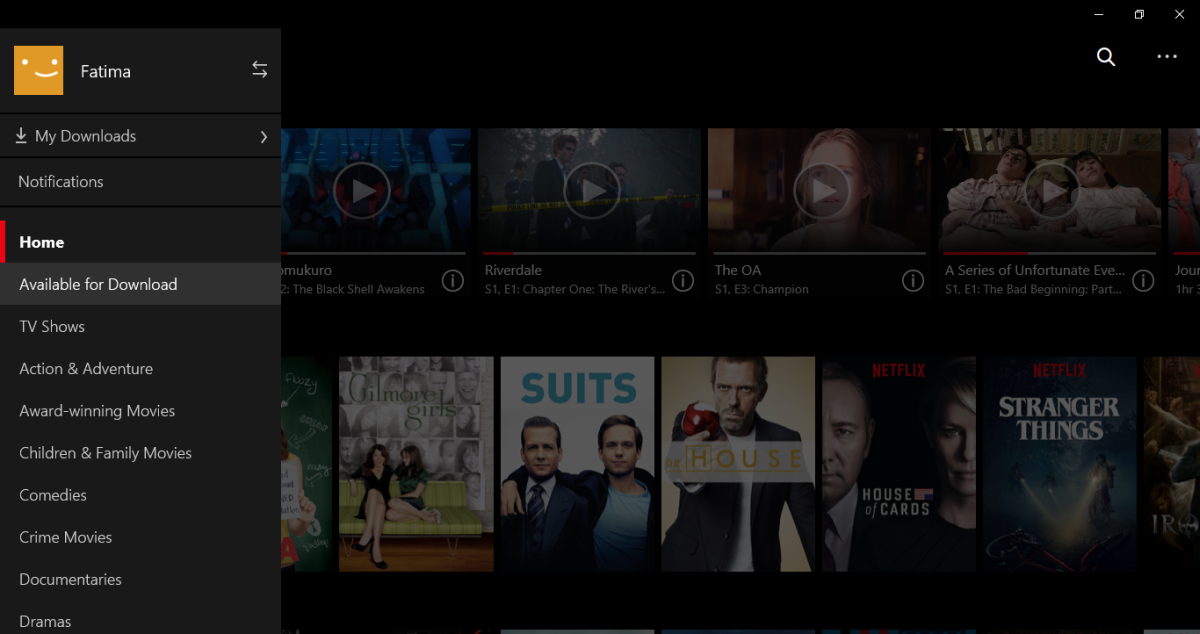 Netflix will show you all TV shows and movies that you can download. Click a show or a movie. If you select a show to download, you will see a list of all available episodes. The episodes that you can download will have a download button. Click it and the episode will start downloading.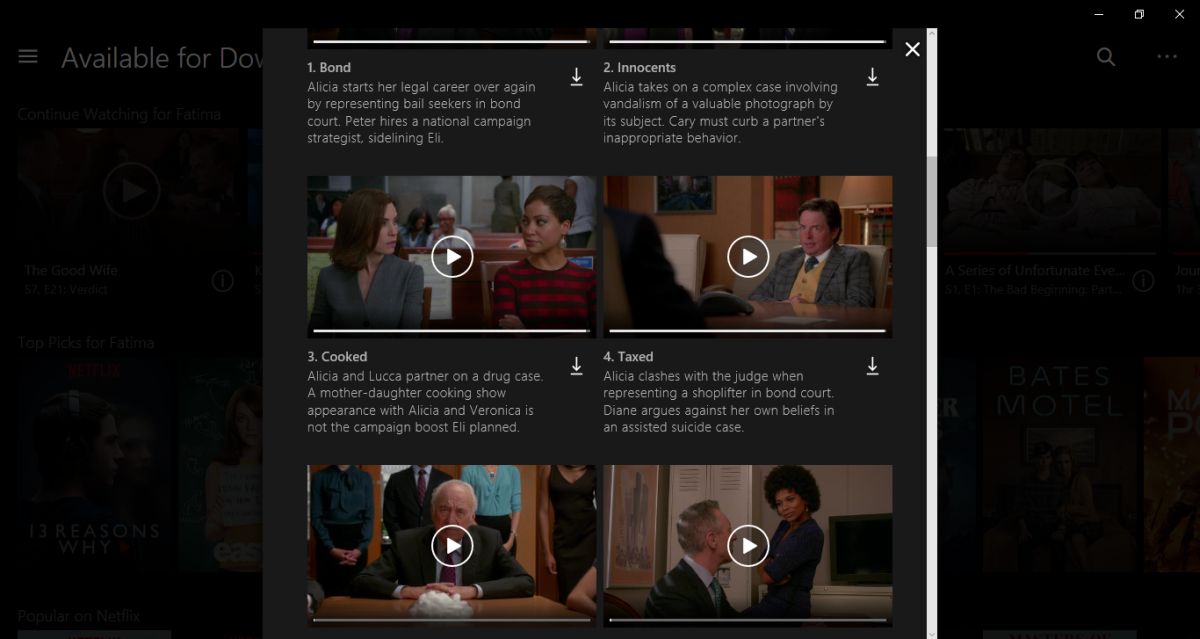 When you start a download, a blue progress bar appears at the bottom of the app. It is omnipresent and will only go away if you play something. If you click on the progress bar, it will take you to the My Downloads page.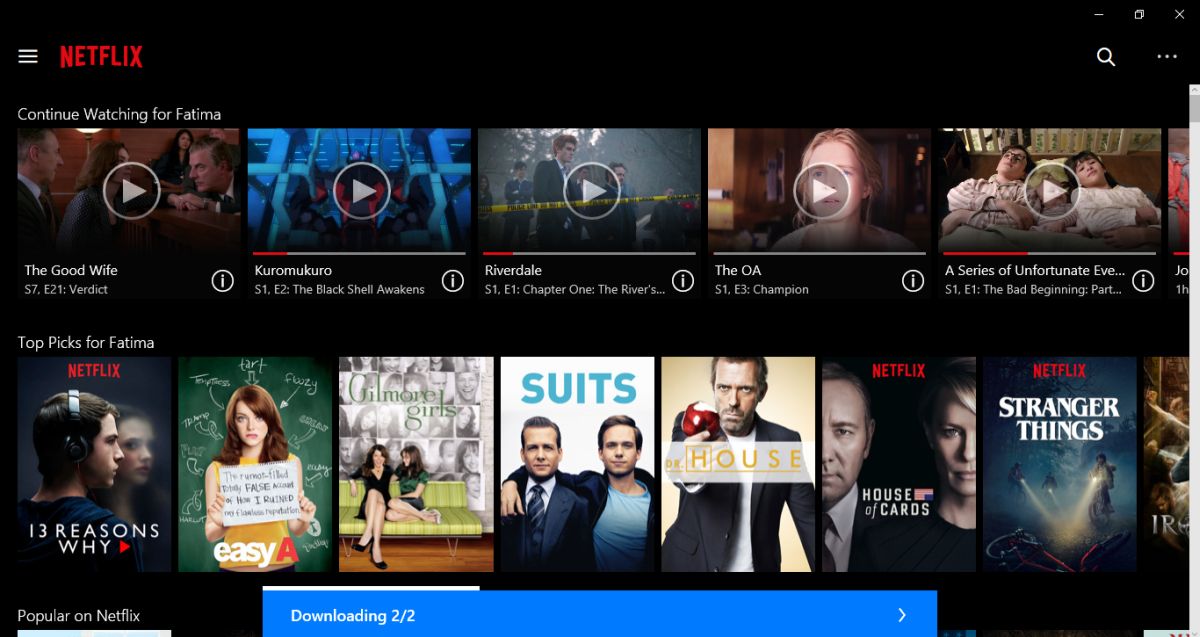 Pause And Cancel Download
From the hamburger icon at the top left, go to the 'My Downloads' page. This page lists all completed and in-progress downloads. Select a series episode or a movie that is currently downloading. The summary window has a button that indicates download progress. Click it and select 'Pause' or 'Cancel' from the menu.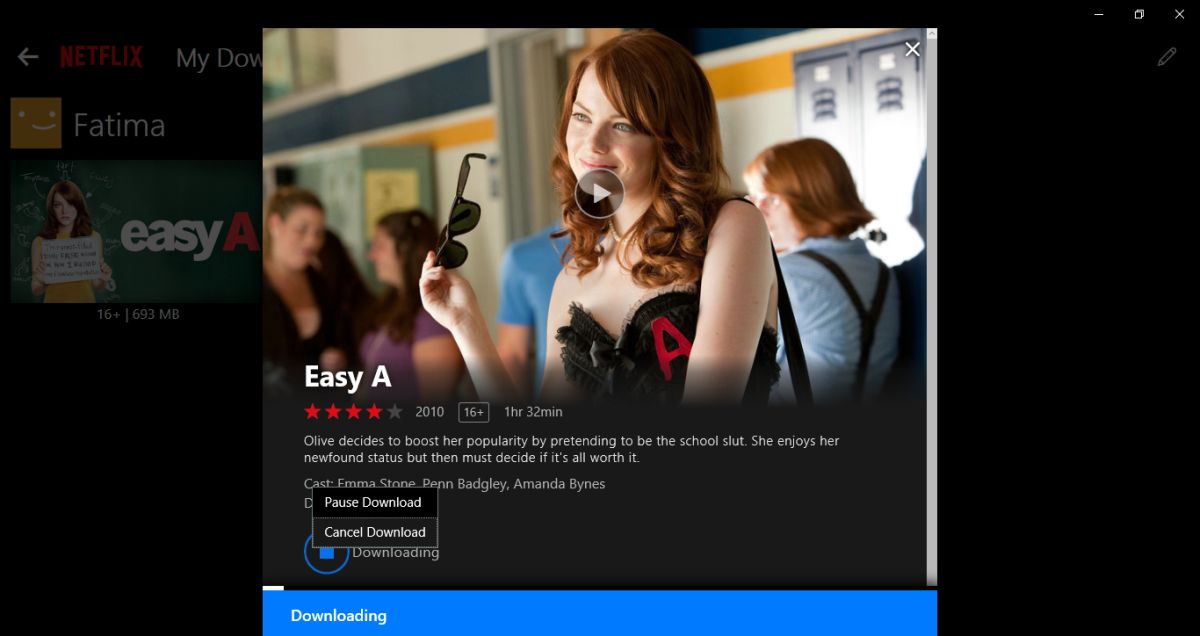 View Downloaded Content
Click the hamburger icon at the top left. Select 'My Downloads' from the panel that slides out.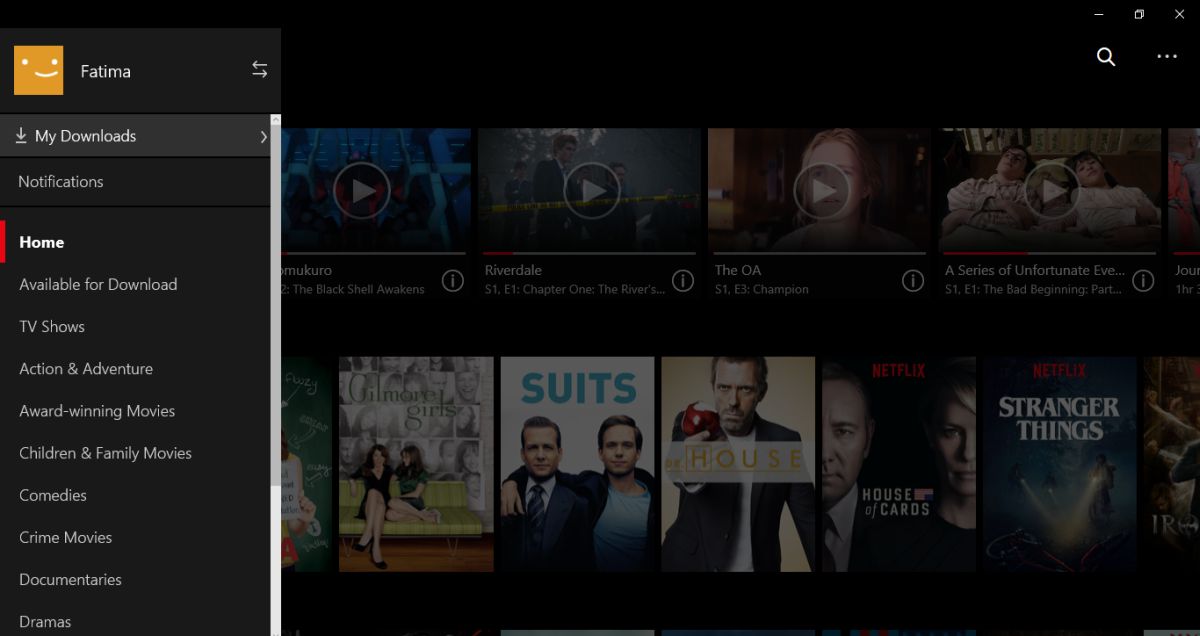 You will be taken to the 'My Downloads' page. Here you can click any movie or series episode that has been downloaded and watch it.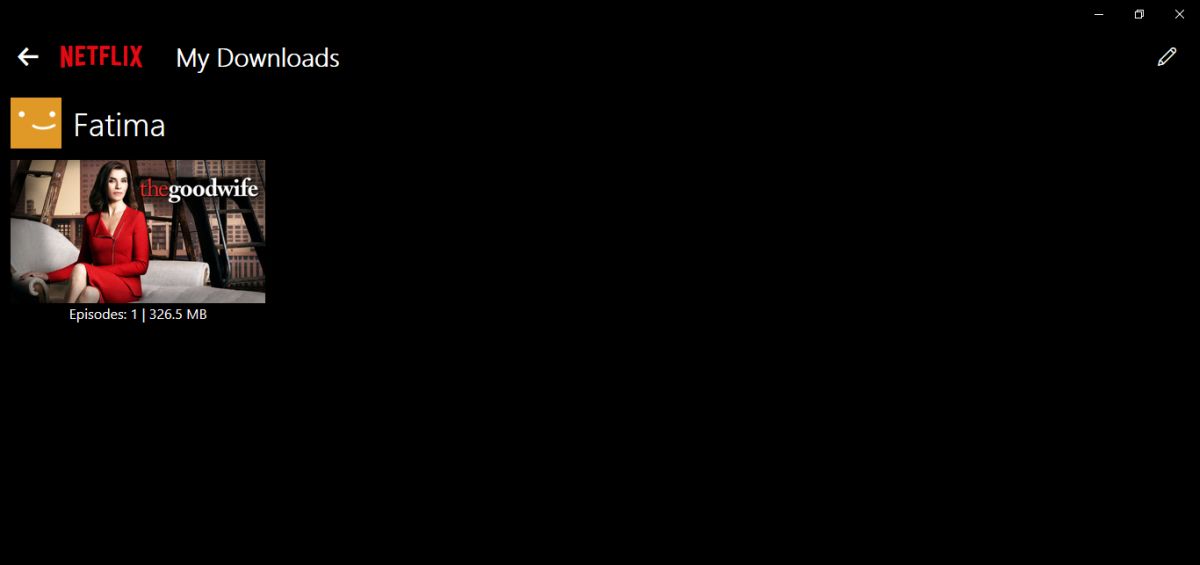 Delete Downloaded Content
You can delete downloaded content from the My Downloads page. Click the edit button, the pen icon, in the top right. Select the series episodes and movies you want to delete. Click the dustbin icon at the top right to delete them all.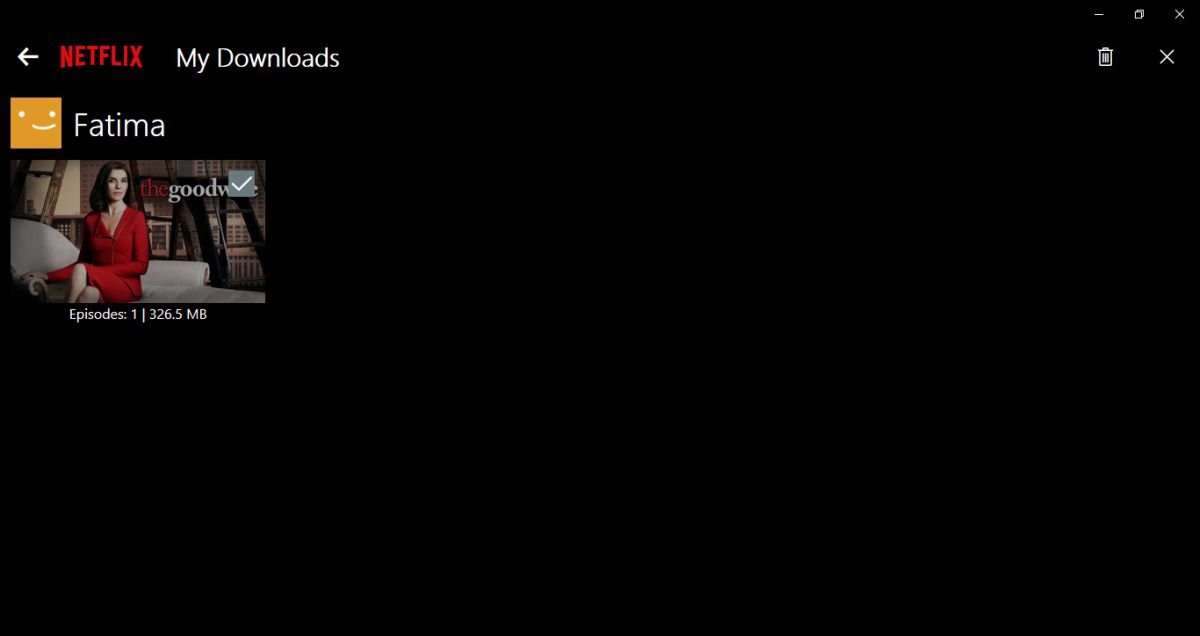 For obvious reasons, this will not work on the Netflix web app. macOS users will not be able to download Netflix content because there is no official Netflix app for macOS. The feature will benefit Surface Book owners and they were likely the target for it to begin with.