Download And Play Free Flash Games Offline
Instead of having to use multiple tools to download and then play flash games offline, we will use the recently mentioned Flash Video & Game Recorder to download games instantly.
Like I mentioned in the post(check link above) that it can record anything in flash format, what it means was that it downloads the flash content when you play it and then saves it to the local drive.
Just run the tool, visit any of your favorite flash games website, and start playing. It will download the game to the destination your specify and that's all. It couldn't be more easier than this.
Since it will also download other flash content as well, how would you know which one is the game? You can check the file size of every flash content, the one with the highest means it is the game you are looking for. The name in the URL can also hint that it is a game.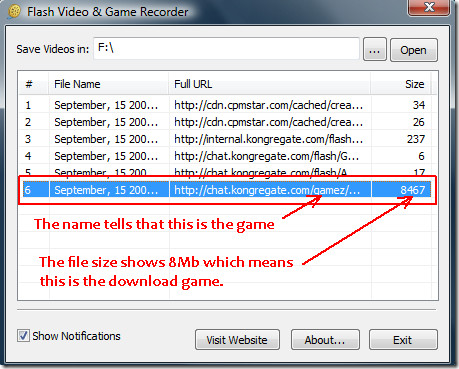 You can open this downloaded flash game in your favorite browser(mine being Firefox) and start playing instantly. I downloaded a game from Kongregate and below you can see it in action without any internet connection.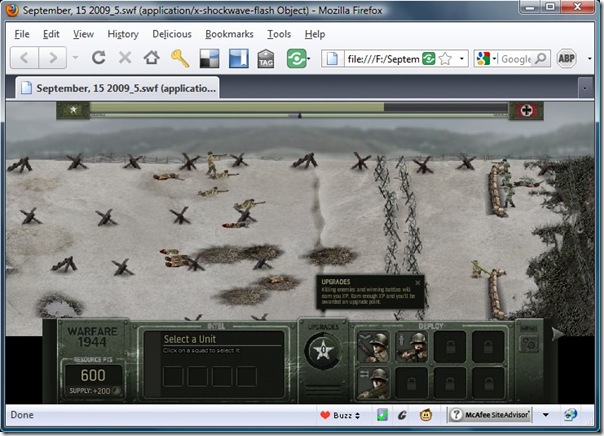 It can not only be used to download flash games but can also be used to download flash videos from any website.
Download Flash Video & Game Recorder (Review + Download Link given)
It works on Windows 2000/XP/Vista/7. Enjoy!