How to download specific Windows 10 updates
Microsoft releases updates for Windows 10 regularly. You'll get stability, driver, and security updates, as well as windows defender definition updates and the occasional patches. The feature updates are a bi-annual thing but these other updates are necessary. Sometimes though, they refuse to download and/or install. Windows updates will detect the update but fail to download it, or a downloaded update will fail to install. Here's how you can download specific Windows 10 updates, and install them.
Download specific Windows 10 updates
Download the wumgr app. It's an open-source app available on Github. Since this app installs updates, you need admin rights to run it.
Run the app and by default, it will show you a list of all the updates that are currently installed on your system.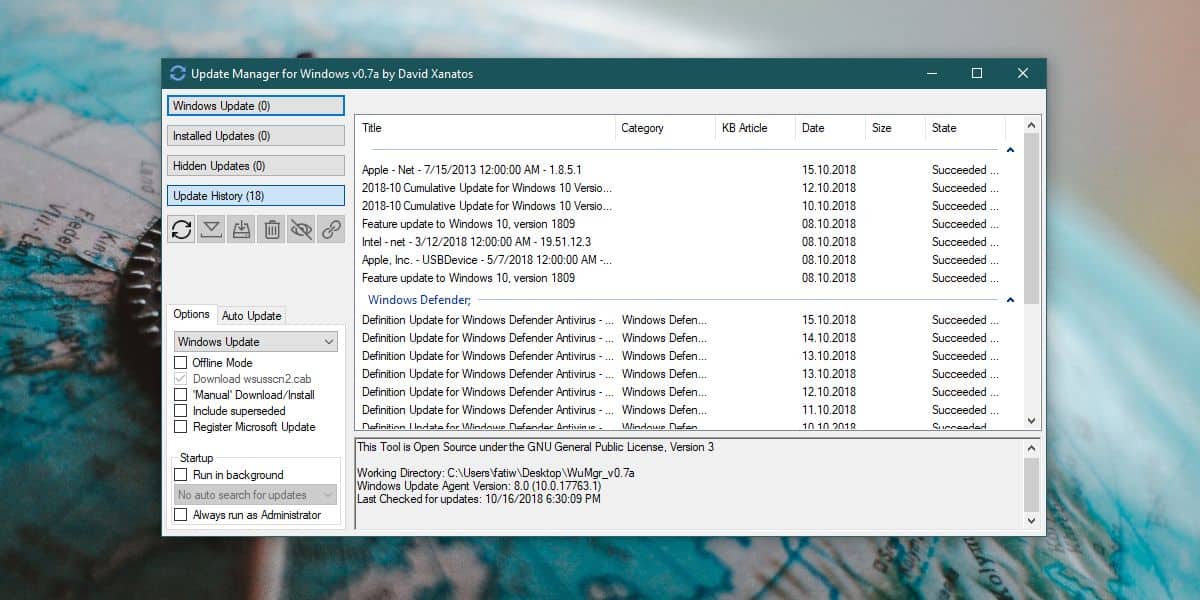 To check for new updates, click the refresh button. It will check for and list all the new updates that are available.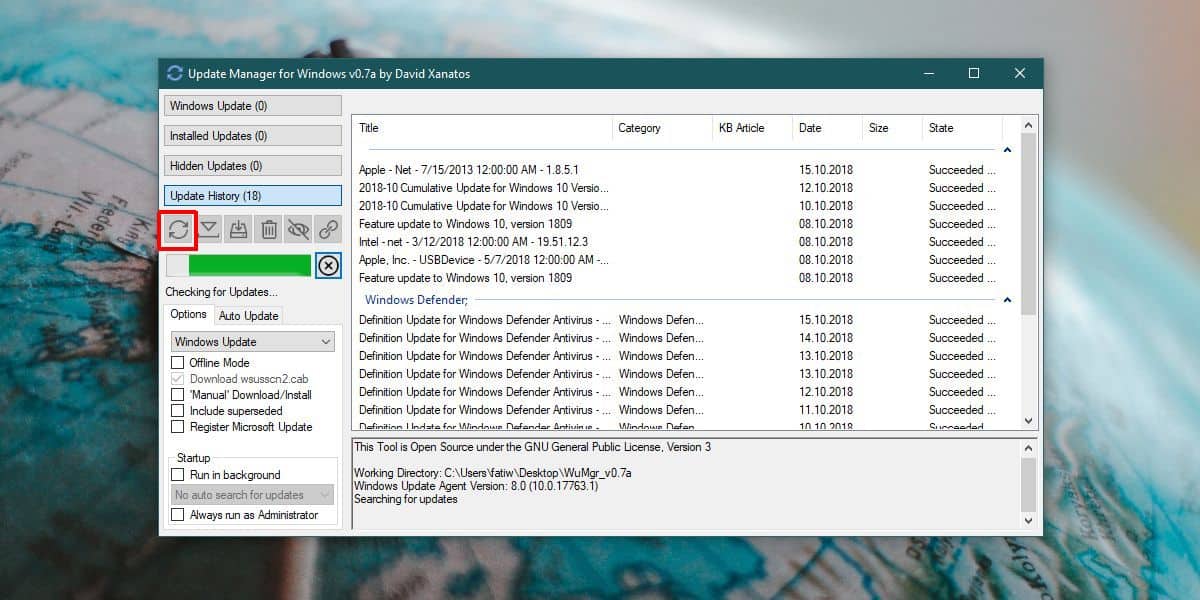 You can select the updates you want to install. You can just download the update and install it later, or you can download and install it. The first button indicated in the screenshot below downloads the update, and the second one installs it.
You can also use the app to hide updates, and get the link to them. This app isn't going to pull updates from a third-party repository. All the updates that Windows 10 releases can be downloaded directly from its website. The real challenge is finding them and wumgr makes it easier. If you don't want to use the app to download Windows 10 updates, you can use it to find the direct link and download it via your browser.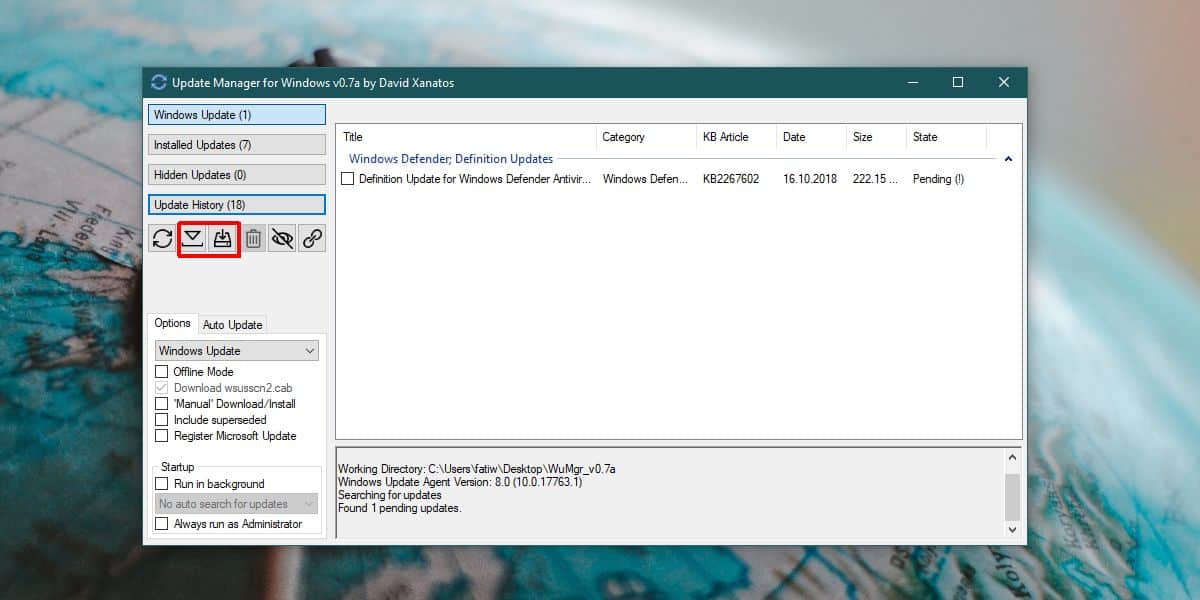 wumgr has other features besides being able to download specific Windows 10 updates. You can also use it to change how you receive Windows 10 updates. At the bottom left, the app has two tabs; Options, and Auto Update. The Auto Update tab is where you can disable auto updates for Windows 10, and disable updates for Windows Store updates.
It can also delete installed updates which is helpful if you've accidentally installed an update that is causing problems. You can also hide the problematic update. If you find Windows updates is less than impressive, you can circumvent it and use this app to manage your updates.
It's a good idea to postpone updates from the Settings app if you intend to use wumgr to download and install them. While this app is great for smaller updates, you shouldn't use it for feature updates.