Easily Block Windows Applications In One Click
Do you want to prevent access to a bunch of applications? Forget about hacking or those long tiresome procedures. App Admin is a nifty little portable tool which will handle it for you. Developed by the same author behind the previously reviewed DNS Jumper, all you have to do is drag and drop the application, check those which you want to block, and hit "Restart Explorer". Simple as that!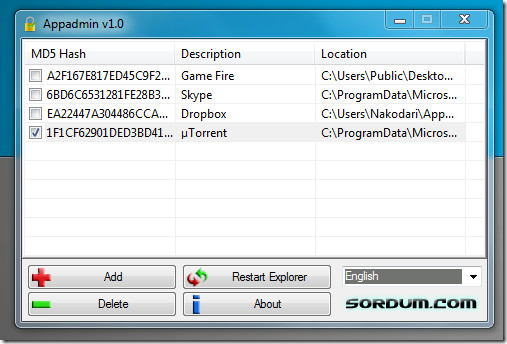 Because it uses the Hash method, changing the banned application's exe name is useless. Try opening the blocked application and you will get the error as shown in the screenshot below.

AppAdmin is portable, 329kb in size, and hardly takes any system resources. We tested it on Windows 7 32-bit OS and worked great.
Know of a quicker method to block applications? Share them in the comments.