How to exclude an app from DPI scaling on Windows 10
Windows 10 is an OS that came out when HD and UHD displays were gaining popularity. They're pretty common now and Windows 10 supports them fairly well. With HD displays you get a sharper image but because the display is more pixel dense but the text is often too small to read. To work around this, Windows 10 has DPI scaling that magnifies the display so that it's easier to use. Unfortunately, this results in blurred text in apps in some cases. Windows added a fix for this in the April 2018 update but of course there's no one-size solution for everything. If the DPI scaling and the blur fix isn't making things better for certain apps, you can make it so that the scaling isn't applied to that particular app. Here's how you can exclude an app from DPI scaling.
Windows 10 DPI exclusion
This only works for classic or desktop apps. It will not work for UWP apps i.e., apps downloaded from the Microsoft Store.
In order to exclude an app from DPI scaling, you need to access its properties. There are two ways to do this. Find the app's EXE, and right-click it. Select Properties from the context menu.
The other, much quicker way is to launch the app. When it's running, right-click the app's icon in the Task Bar, and from the context menu, right-click the app's name. Select Properties from the context menu.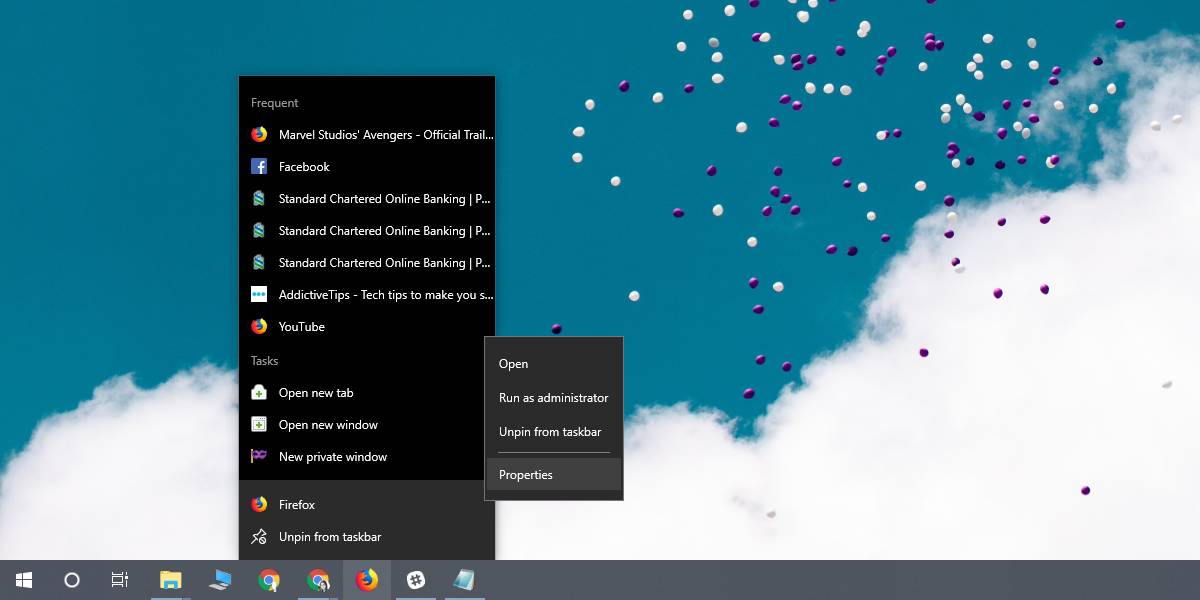 On the Properties window, go to the Compatibility tab and click the Change High DPI Settings button. On the next window that opens, enable the 'High DPI scaling override' option, and select System from the dropdown under it. This will exclude the app from the system's i.e., Windows 10's DPI scaling.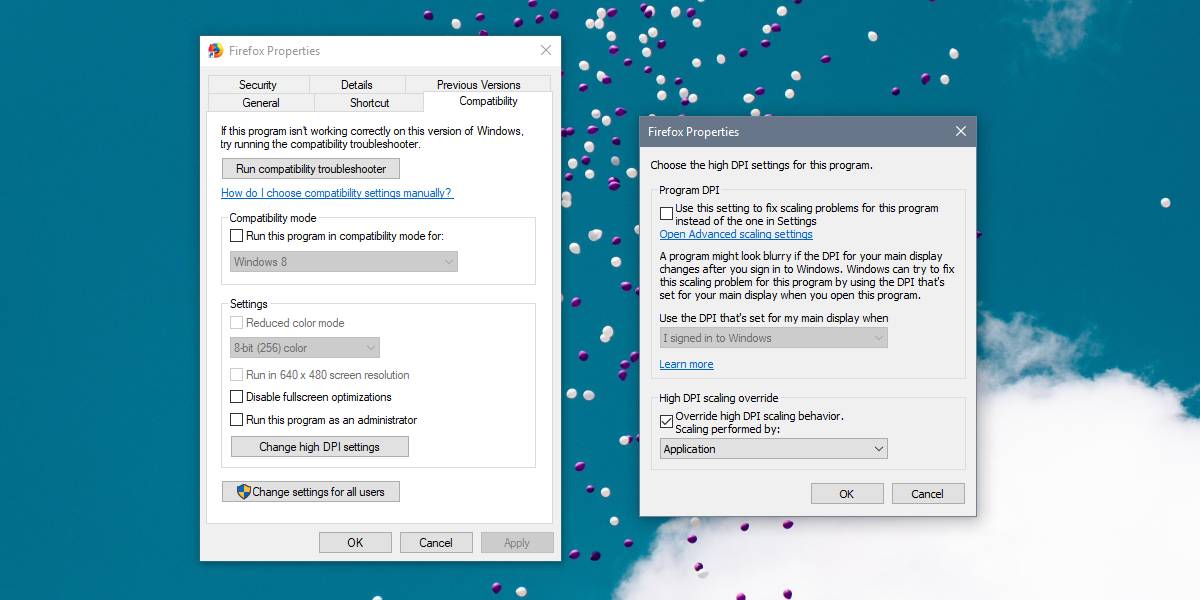 Click OK, and then Apply.
This ought to exclude the app from being affected by Windows 10's DPI scaling but it may result in other problems e.g., blurry text, tiny/unreadable text, text or buttons being cut off. Unfortunately there's no fix for it. You can search for an app-specific fix for whichever app is giving you trouble but getting apps to play nice with high DPI scaling is very tricky unless they support it themselves.
Windows 10, or rather Microsoft doesn't have any rigid design guidelines that developers have to follow and you will find the OS itself is lacking in some areas with respect to a consistent GUI which makes it all the more difficult for apps and the OS to work perfectly on HD displays. The good news is that most popular apps do work well with the DPI scaling so you will find few apps that are actually a problem.