Explore, Manage And Backup Your Android Phone With MyPhoneExplorer
Phone management software are plentiful, but once in a while, something manages to outshine the competition by a huge margin. Presenting MyPhoneExplorer to the delight of those with Sony Ericsson's mobile devices or Android-based phones. This recently-updated program is a phone management suite to help sort your Contacts, Calls, Calendar, Alarms, Notes, Messages, Internal Memory and External Memory. It can also monitor your phone's battery and CPU statistics, as well as the memory status. Other options allow you to create and restore backups, send and receive messages and even dial calls from the comfort of your PC. Read on after the jump to find out more about this feature-packed, widget-equipped application.
The application's interface features File, View and Extras tab. The left sidebar contains links for Contacts, Calls, Organizer, Messages and Other menu categories, while items are displayed in the right pane. Contextual buttons appear above the right pane according to the selected category.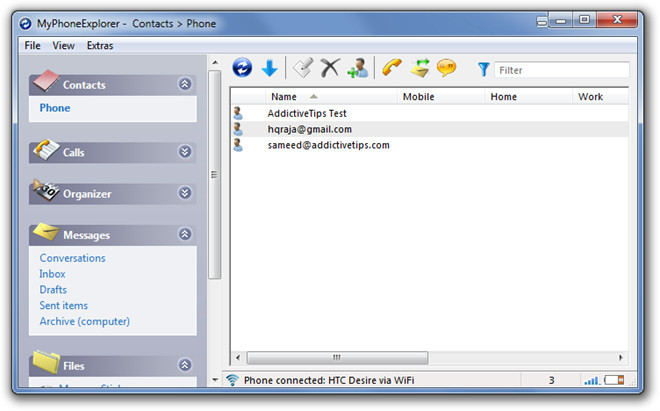 When you launch the program for the first time, click File and choose Connect to set up your phone. Notice that, to use the phone over a WiFi or Bluetooth connection, you will have to download MyPhoneExplorer client from the Android Market (this connection mode does not work for non-smartphones). To connect through WiFi, run the client on your phone and connect to the same network as your PC. Alternate connection mode is through a USB cable, which is considerably faster than a wireless one. Choose Settings under File to change preferences like connection, sync, appearance, etc.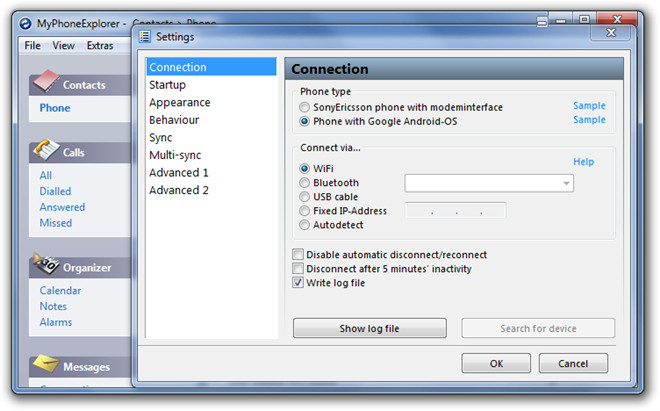 Apart from conventional data/personal detail management, the application also allows sending and receiving SMS messages to your contacts.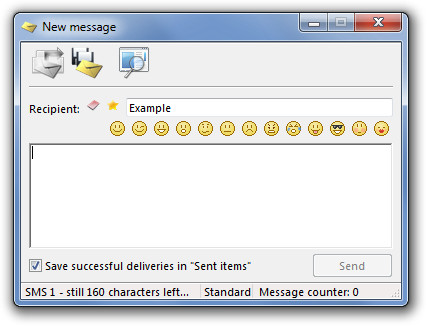 You can also create a backup of your phone using MyPhoneExplorer. Open Extras tab and go to Create Backup. Available options include Contacts (SIM & phone both), Events and tasks, Notes and SMS and Profiles; check the items that you want to backup and click Create Backup.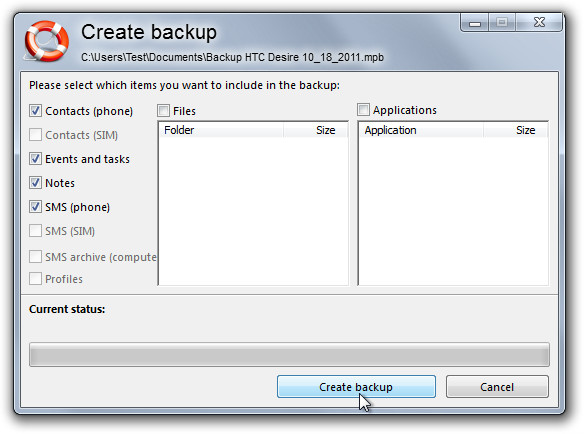 You can sync your Contacts, Calls and Organizer with your PC using the Synchronize button. Contact sync is supported for various services, including MS Outlook address book and Google contacts.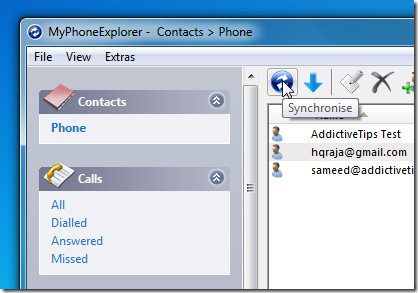 There is also a File Browser that allows you to access the contents of your phone's internal memory and SD card.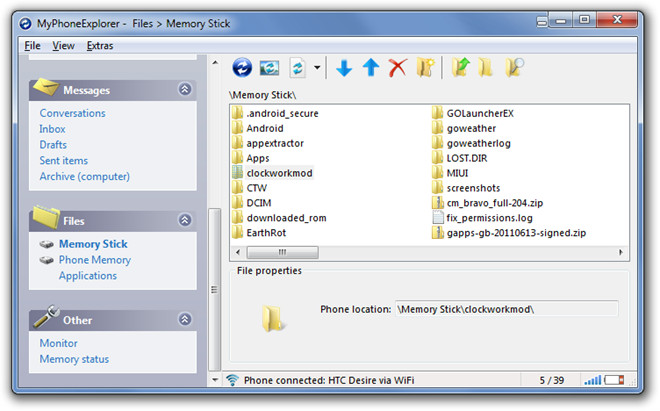 MyPhoneExplorer may pose a short learning curve, but once settled, it proves to be a highly useful application. During installation, you can also choose if you want to make the application portable. It works with Windows XP, Windows Vista and Windows 7.