Files&Folders Is A Windows 8 File Manager With SkyDrive Support & Native Media Player
On any computing platform, a good file explorer is essential in order to access stored data. By now, most of us know that Windows 8, available for PCs as well as tablets, has a new Start Screen that acts as a primary dashboard. Desktop is no longer the main workspace. It doesn't even support any third-party apps on Windows 8 tablets running Windows RT. While File Explorer is still available in Desktop Mode on all versions of Windows 8, having a full touch-friendly, Modern UI app for it can come handy, especially on tablets. Developers are slowly coming up with a lot of apps for Windows Store, and with each new app, the quality is also increasing. Previously, we covered a file explorer for Windows 8 called Metro Commander than offers all basic file management options including copy, paste, move etc.
Today, we have another file manager for Windows 8 users called Files&Folders that allows you to work with files and folders in Modern UI. It provides options to navigate throughout your storage, access your SkyDrive account, copy, cut and move data. Moreover, you can view images and play audio and video files using the built-in media player. Keep reading to find out more about Files&Folders.
In order to get the app, go to Windows Store, search for "files&folders" and press Enter. From the results, look for the tile named "Files&Folders" and select its tile to install it from its Windows Store page.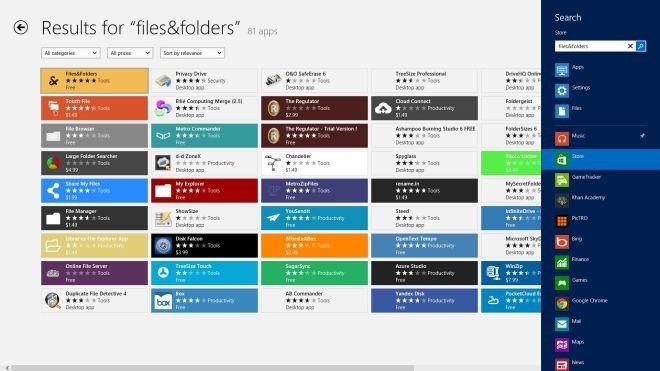 When you start the app for the firs time, you have to perform some configuration. For instance, you have to choose the default folder for the file manager. The selected folder will open by default whenever you run the app. You can also sign in to your SkyDrive account to be able to access all its content from within the app, which is a great feature for utilizing your cloud storage.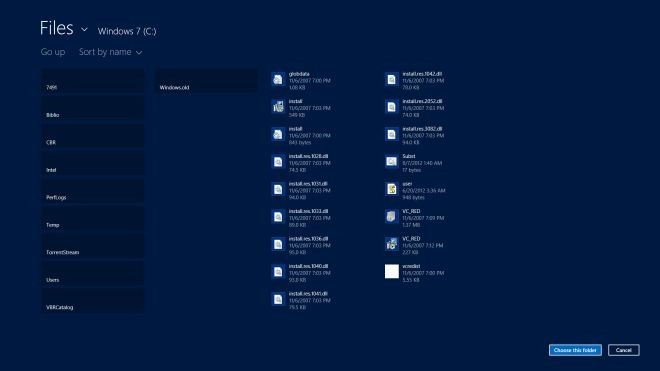 As you would expect, the main interface of the application displays all the contents of the selected folder, including files and folders. By default, the file size and the number of contained files is displayed next to the names of files and folders respectively.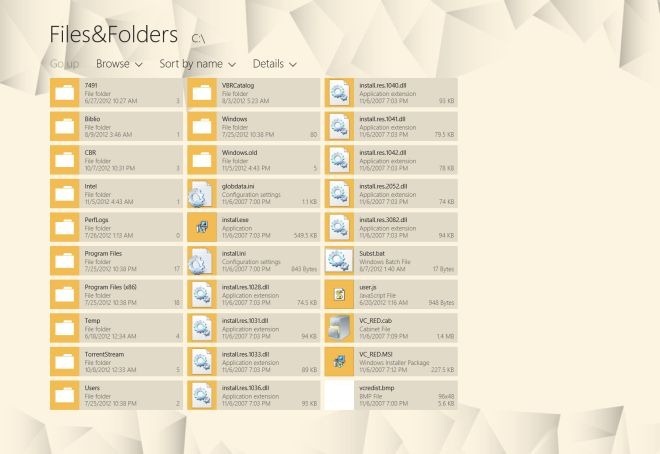 Opening a folder displays all its contents along with the app bar options (accessible through right click or tap-and-hold) to Select All, Clear Selection, Copy, Cut, Delete and Rename selected items, Create a new folder, Create a new file, set the folder as favorite and pin it to the Start Screen.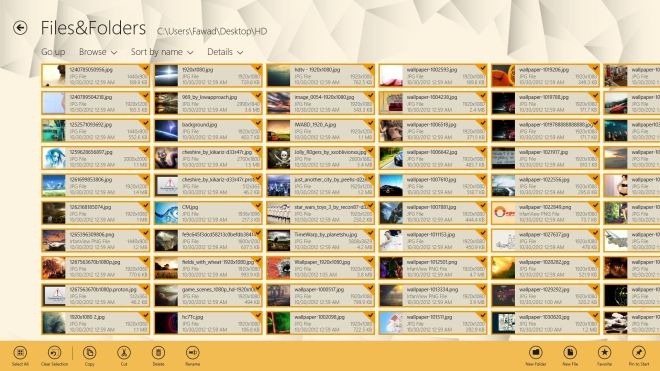 The app also features a handy built-in media player that allows you to view images, and play audio and video files in full screen mode.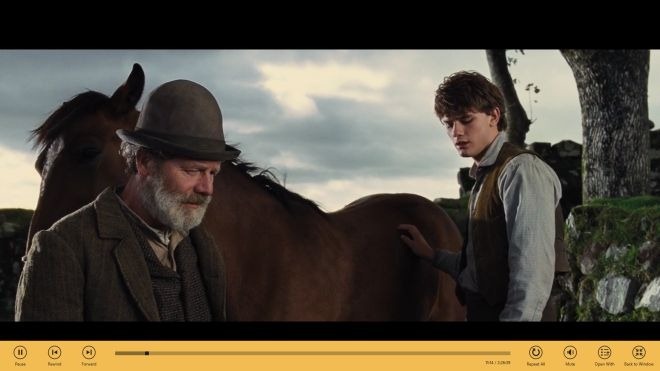 You can search for an file or folder by using the Search Charm by pressing Win + Q to bring it up.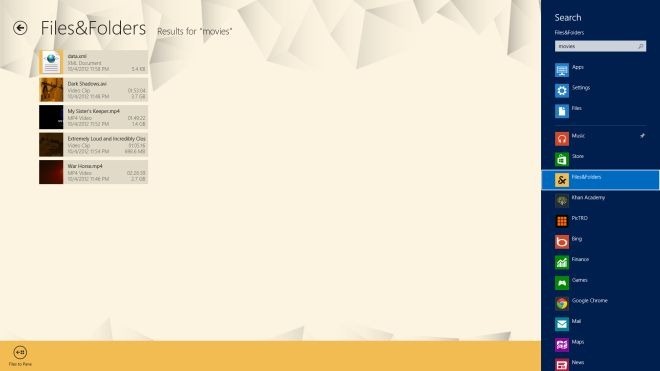 The app preferences let you enable/ disable the File extension and Media files preview panes, and change the color themes and background of the app.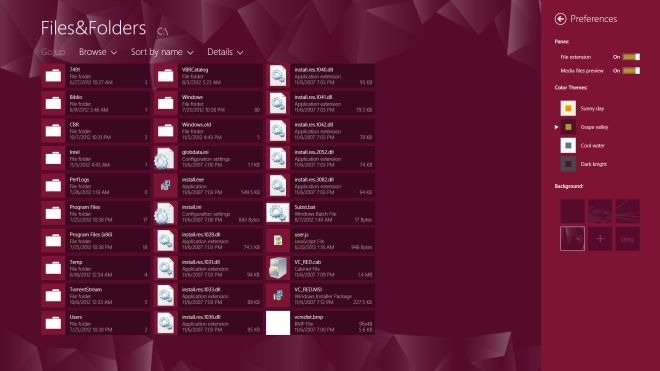 Files&Folders works on both 32-bit and 64-bit Pro and RT versions of Windows 8.
Get Files&Folders from Windows Store