Folder Lock: Password-Protect Or Hide Files & Folders Through Drag & Drop
To protect your important files, it's better to bury them behind a hard to crack encryption utility. Although, Windows let you password protect your user profile, someone can still access your account using unusual means. There are a sheer number of folder encryption utilities available out there that allow users to encrypt folders and files via staunch encryption algorithms. Even though such encryption tools provide a powerful way to protect confidential data, most users find it tedious to decrypt the encrypted folders and files every time they want to use their data. Obviously, this wastes a lot of time – as you cannot take a glass of water out of a vault just to drink it and put back again, the same goes for encrypting and decrypting files, back and forth. If you're looking for a simple yet a powerful tool that can password-protect your important folders, then Folder Lock is a solid pick. It's a beautiful application for Windows that lets you quickly and conveniently add password protection to your confidential data via drag and drop. It can hide the folders in such a way that it is not possible to disable their hidden attribute, or locate them via Windows Search. For first time usage, it asks you to enter the password that you want to use to protect the application as well as folders from external, unauthorized access.
To begin, launch the application, create a new password and then start dragging the folders that you want to protect over the application's interface.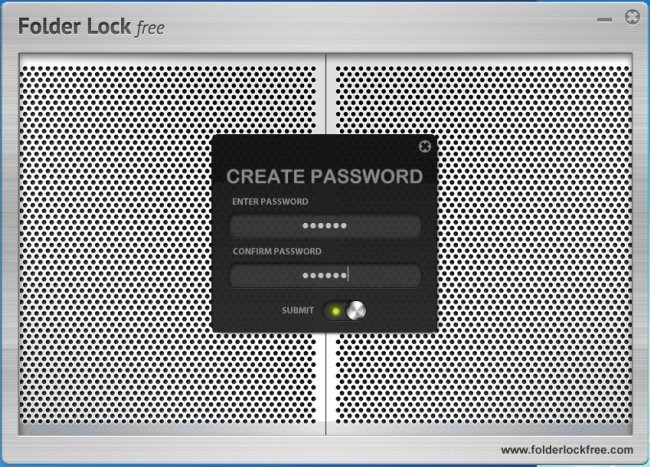 The main interface has Select All and Deselect All buttons at the top, while Add Items, Lock Selected, Unlock Selected, Remove Selected and Remove All Items can be accessed from the bottom of the window. It shows you all the locked files, along with their names and source path. Unlocking folders/files is easy, just select the files/folders you want to unlock and then select Unlock Selected.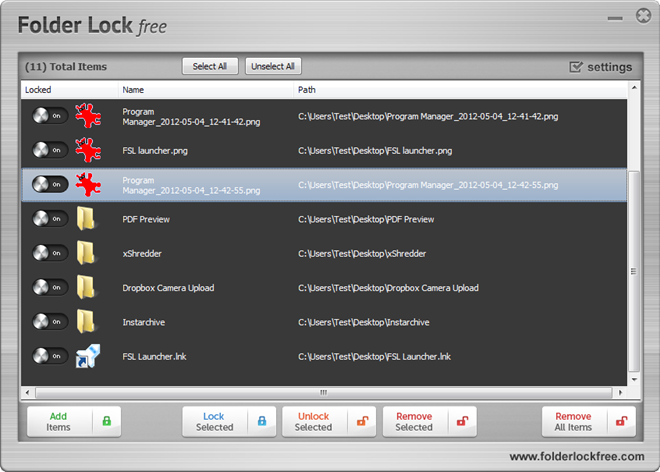 The Settings button allows you to specify default behavior of the application including automatically unlock all items upon login and automatically lock all items upon logoff. You can also change the master password using the Change Password button.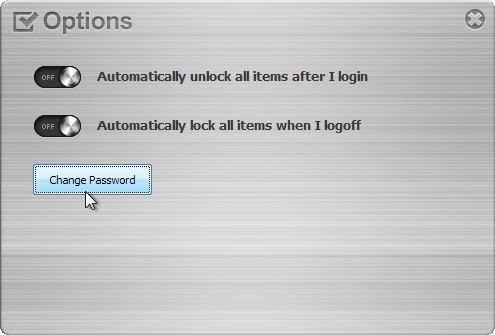 Folder Lock is a robust security software then may help you to protect your data. It works on both 32-bit and 64-bit versions of Windows XP, Windows Vista, Windows 7 and Windows 8.
Download Folder Lock
Update: The Folder Lock website is down. For similar alternative, you can check out Lock-A-Folder.