How to find the Computer name on Windows 10
The username that is set on your system isn't always synonymous with the computer name. Users do have the option to rename their computer on Windows 10. The only catch is, a computer can have multiple users but it can only have one name. This is why you may find that most people do not choose to rename their computers. This also means that the computer name isn't going to be something user-friendly that most people can remember or even be able to guess. It's often an alphanumeric name that makes sense to Windows 10 but not to us.
Find computer name on Windows 10
There are lots of simple ways you can find the computer name on Windows 10. None of these methods require admin rights.
1. Find computer name under Network in File Explorer
Open File Explorer.
In the navigation bar on the left, click 'Network'.
Wait for network devices to populate. Look at your own system to see its name.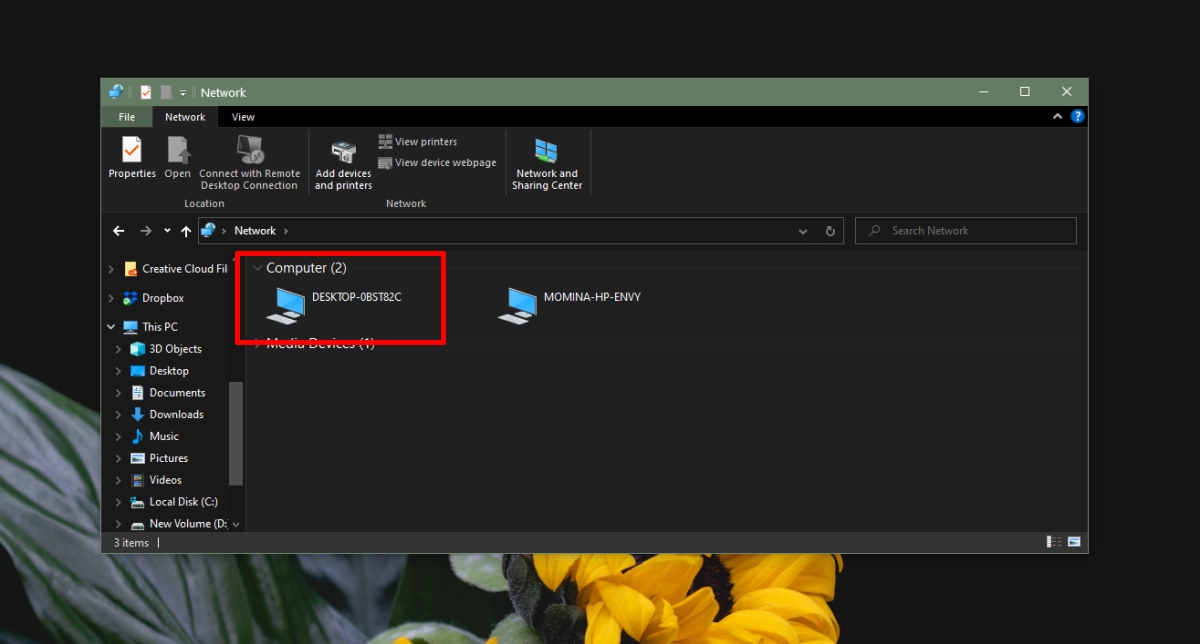 2. Find computer name from Control Panel
Open File Explorer.
Paste the following in the location bar, and tap Enter.
Control Panel\System and Security\System
In the Control Panel window that opens, look for Computer name.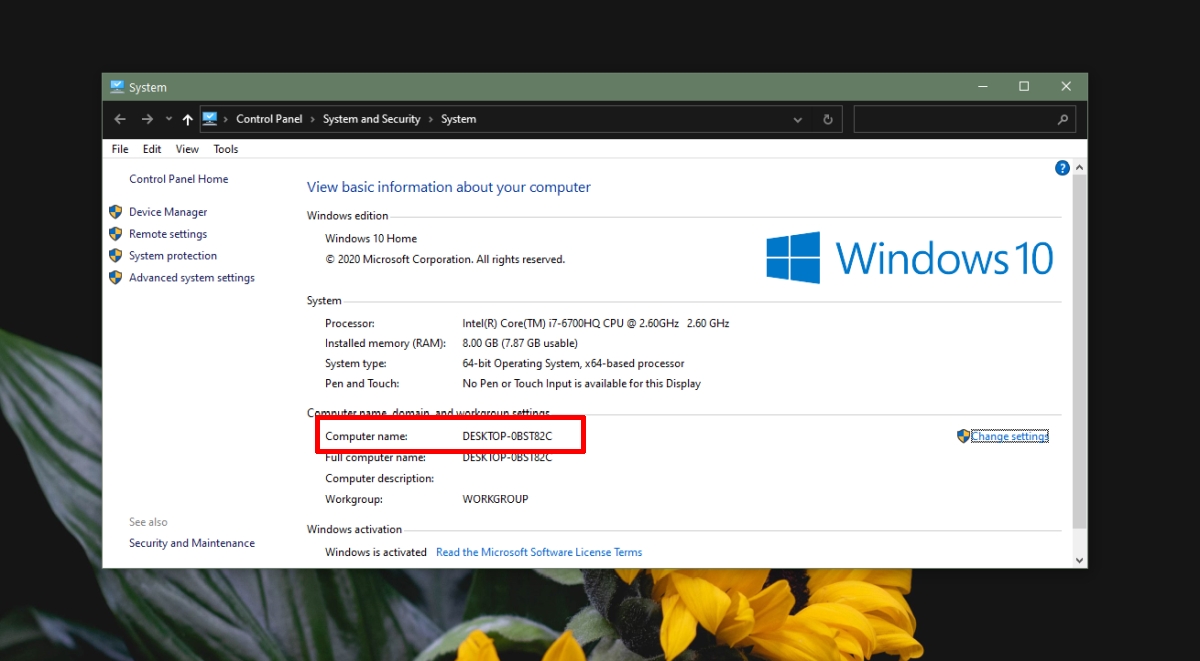 3. Find computer name from Settings
Open the Settings app.
Go to the System group of settings.
Select the About tab.
Look for 'Device Name' to find the name of the computer.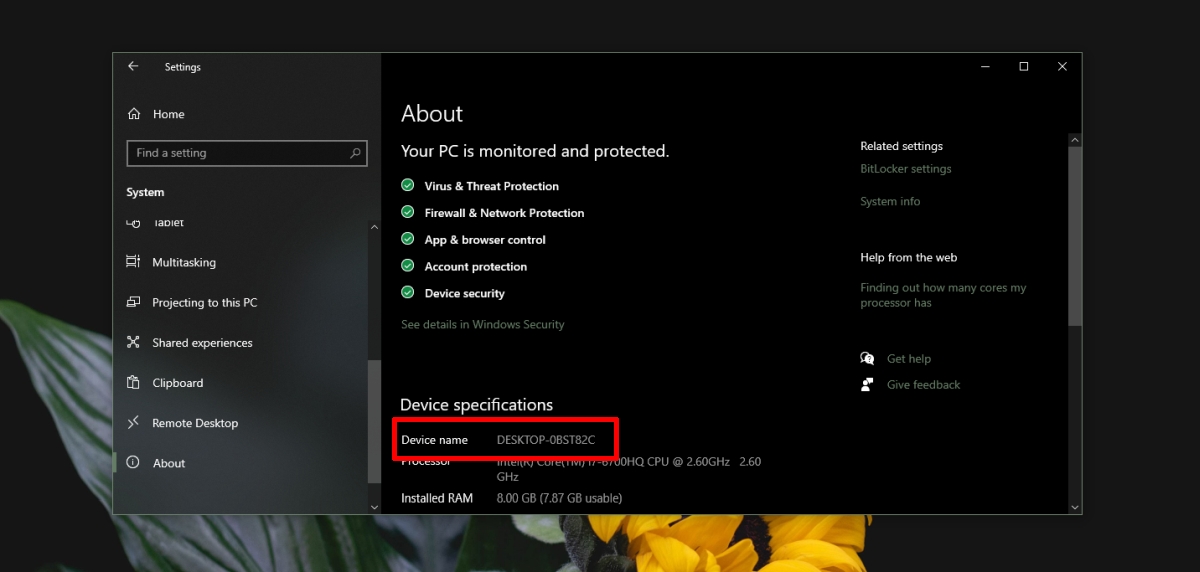 Find computer name from Command Prompt/PowerShell
You do not need admin rights for this. The same command that works in Command Prompt will also work in PowerShell.
Open Command Prompt (or PowerShell).
Run the following command.
hostname
The command will return the name of the computer.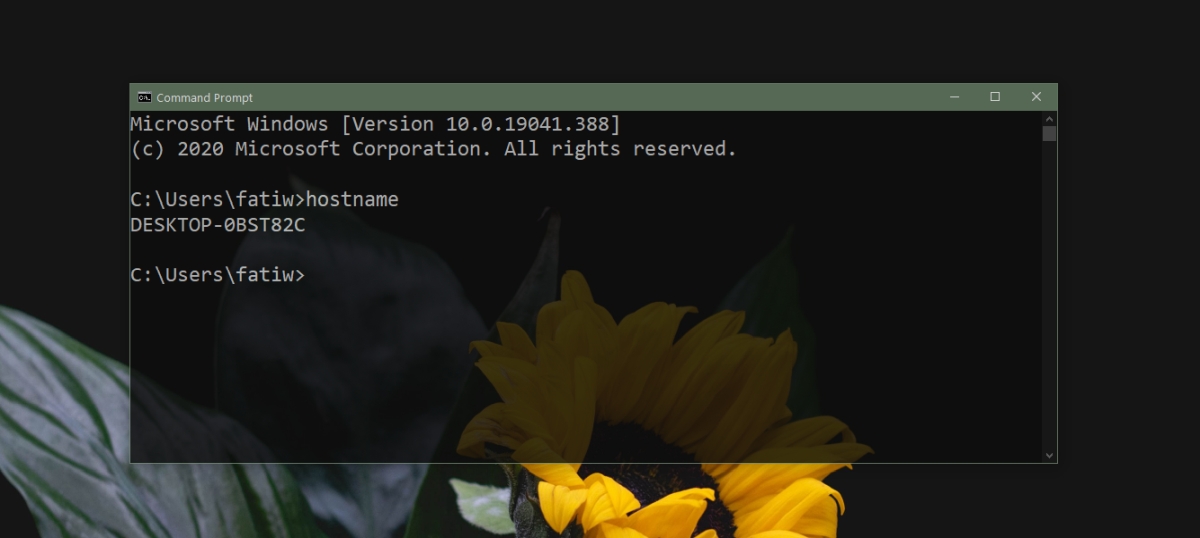 Changing computer name
When you change the computer name, all of the above methods will reflect the change i.e., show you the new name. Your computer's name will also be updated for everyone else on the network. Renaming a computer is harmless unless it has a location mapped over the network on other computers. The change in the name will break the path and it will have to be remapped again.
Conclusion
If you decide to change your computer's name, it's a good idea to give it a name that will suit everyone i.e., all users that have an account on the computer. Even if you're the only using the computer, a sensible name is better. Names that may appeal to you may be alarming to other users on the network and they may block access for it, or decline files that are sent from it.