Get Rid Of Those Zits & Marks From Your Selfies With Blemish Remover
Thanks to all the feature-packed photo editors out there, we have various tricks to remove acne, blemishes or any other skin imperfections that ruin an otherwise gorgeous portrait. If you take digital pictures and have a program like GIMP or Photoshop available, you can easily take care of these little quirks with a few simple clicks. But lets just face it, Photoshop is an expensive software, and GIMP, on the other hand, is not very easy to use. That's where this apps like Free Photo Blemish Remover come in. The free Windows application lets you zap those zits and nasty black marks in no time. Read past the jump for more details.
The interface of the application feels pretty straightforward and if you have ever used any photo editor you will instantly find yourself at home. To make best use of this app and remove even the most minute blemishes, it's recommended to work with your photos in maximized view. To get started, just drag and drop your desired image over the application window. Thumbnail previews of all the images in the folder where your source image is located are also then shown at the bottom, making it easier to jump to another image.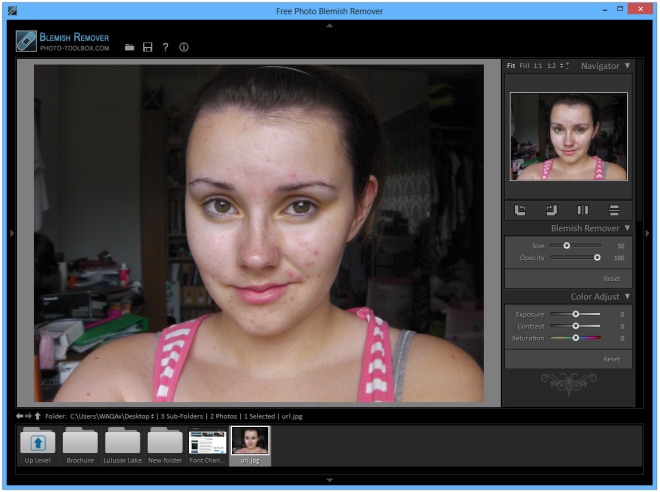 To get rid of any spot or blemish, you need to click it and then drag the circle to a clear or much better skin area in your photo. You can easily increase or decrease the size of this circle using the mouse wheel. The size slider located in the right bar (more on that latter) can also be used to adjust the circle size as well as opacity.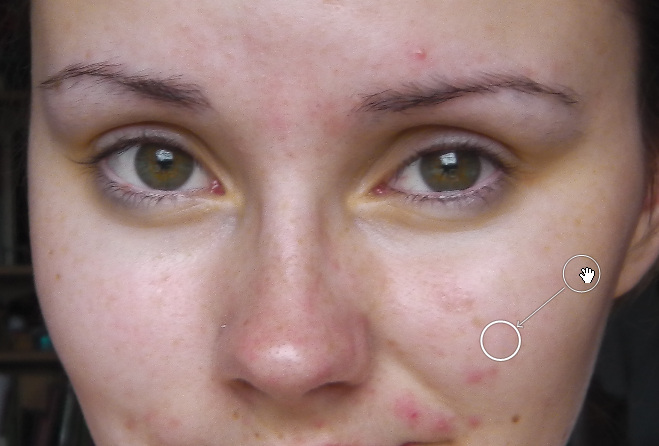 Upon successfully removing a spot, the application leaves the previous circles in place in order to identify the areas have been changed. That said, you can also right-click any circle in your image and delete it from the context menu, which also carries a reset option to revert back all the changes.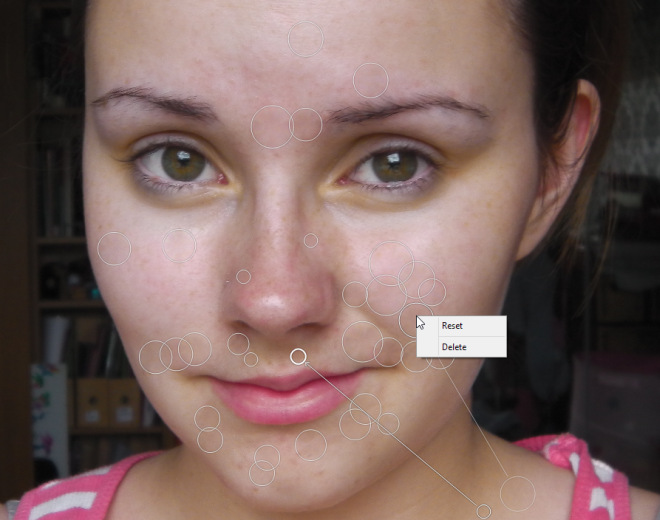 The sidebar that I mentioned earlier carries three applets: Navigator, Blemish Remover and Color Adjuster. Navigator displays a small preview of the original image, and also lets you resize the photo among fit, fill, 1:1, 1:2 or a manual size. You can also rotate the photo or flip it upside down. Blemish Remover carries the aforementioned size and opacity sliders. Lastly, you can also control exposure, contrast and saturation of your images via the Color Adjust applet.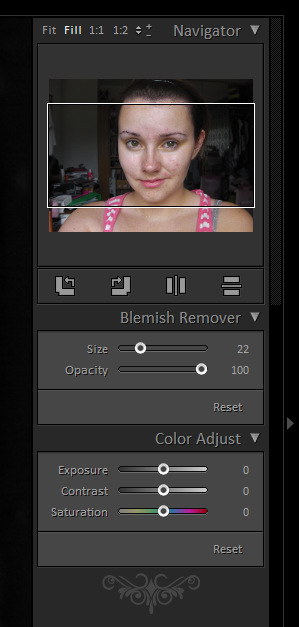 The application allows you to save the final output as JPEG and TIFF files.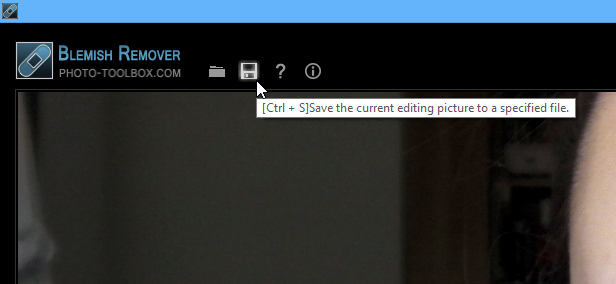 Here's a quick before and after comparison of the results you can achieve with Free Photo Blemish Remover:
All in all, it's a highly simple and easy to use application that flawlessly does the job it's designed for. Free Photo Blemish Remover works on Windows XP, Windows Vista, Windows 7 and Windows 8.
Download Free Photo Blemish Remover for Windows