Best Free Windows Software Uninstallers in 2021
If you have some software you want to remove completely from your PC, you probably need to make sure everything is gone. This is where software uninstallers can help. These tools will thoroughly scan your system and remove every last trace of unwanted software. And what's more, they will do it for free.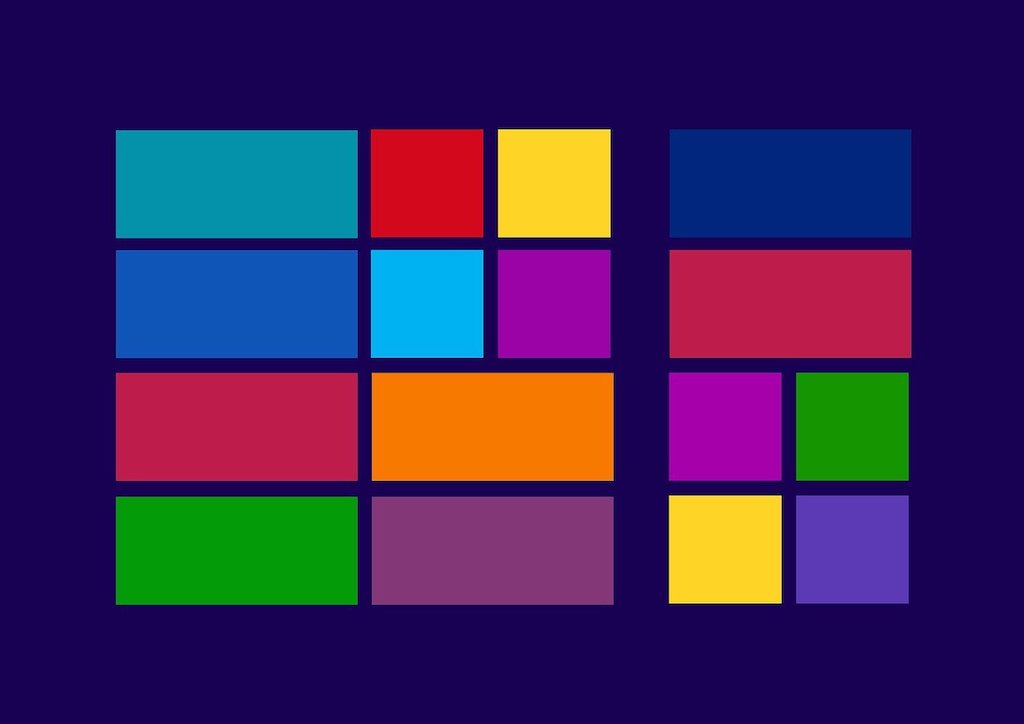 Every PC user has found themselves trying to remove some unwanted software using Microsoft's inbuilt 'Add or Remove Programs' feature only to be confronted with a message telling you that 'some components couldn't be removed'.
What this means is that while the core program might have been deleted, there are files, folders, shortcuts, and more that are going to be left cluttering up your device unless you seek them out manually.
Sometimes, you might even get a message telling you that the software couldn't be uninstalled at all.
The good news is that there are several third-party uninstallers that can help you to delete unwanted software from your PC in its entirety. They will do a far more comprehensive job than the in-built Microsoft tool and make sure that every trace of your unwanted software is gone.
I bet this software costs a packet and I'm not sure it's worth spending money on this, you might be thinking. Well, the good news is that while there are some paid-for software uninstallers out there, you don't need to pay big bucks to get a decent one.
There are several high-quality uninstallers you can download and use for free that will do an infinitely better job than Microsoft's tool.
How to choose a safe and effective uninstaller
A top quality uninstaller can remove all trace of unwanted software from your PC. They will scan your entire system and remove any files, folders, shortcuts, registry entries, and temporary files.
Using a proper uninstaller has two big benefits. Firstly, it clears away files that are needlessly taking up space on your hard drive and potentially slowing everything down. Secondly, it ensures that old, unwanted files are not going to cause issues when you download new software that could be incompatible.
However, when you use an uninstaller, there is an element of risk involved.
You are downloading software from an unverified source and you, therefore, need to be confident that this software is safe to use and isn't going to come bundled together with malware or any other digital nasties.
You are also giving these tools permission to scan your entire device. While this may be on the premise of removing unwanted software, you need to be sure that this is all that they are doing and there is no way this tool is hoovering up private information you don't want to be made public.
This means you need to be doing some research into the uninstaller you are planning to use to make sure it is safe before you download it. You could do this yourself, or you could just read below because we have done plenty of research on each of the five uninstaller tools we have recommended in this guide and we are confident that they are both safe, private, and effective.
Top 5 free software uninstallers in 2021
In this guide, we will recommend our top 5 free uninstallers for Windows PCs and laptops and explain just why we rate them so highly.
1. IObit Uninstaller Free
Pros
Deep scan
Finds all old broken files and links
Scans browsers
File Shredder
Cons
Doesn't work with all browsers yet
IObit Uninstaller Free is a superb and well-designed tool that combines high-end features with an intuitive interface that anyone can use.
When you download it, this tool will automatically scan your system and generate a list of all the installed software on your PC. You can sort through this list by things like file size and date of installation as well as name.
IObit Uninstaller Free is also able to dig out broken links and files related to software that you have already tried to delete. It will find all the broken shortcuts and registry links and delete them for you, even if they stem from older versions of software you have updated and still want to keep.
And there is more. It will scan your browser too and identify any plugins or extensions that you might want to delete. There is also a file shredder tool available too.
For a free uninstaller, IObit Uninstaller Free really does tick all the boxes and it is the best free uninstaller on the market as far as we are concerned.
2. Wise Program Uninstaller
Pros
Lightweight yet powerful
Deep scans your system
Fast
Cons
Won't automatically pick up new files.
Wise Program Uninstaller is a lightweight and super-fast uninstaller tool that has the handy feature of telling you how other users feel about software that is present on your device.
After scanning your system, Wise Program Uninstaller gives you the option of a safe uninstall (which in truth is not dissimilar to Microsoft's inbuilt tool), a forced uninstall (which will remove everything), and a Repair option, although this last one is not offered for everything.
The Forced Uninstall tool is the most useful feature. This will perform a deep scan of your system to identify all those broken files, shortcuts, and registry links that need to be removed. Even more useful is that it lets you review all of these before you delete them to help avoid accidentally deleting something you want.
A big advantage of the Wise Program Uninstaller is that it is a streamlined and lightweight tool that doesn't use up much space on your device. But this does mean it doesn't automatically identify new programs.
Nevertheless, this is another terrific and free uninstaller that does everything you need it to do.
3. Geek Uninstaller
Pros
Fast and lightweight
Automatic Google searches
Cons
Geek Uninstaller is a completely free uninstaller tool. It comes from the same developer as the paid-for Uninstall Tool but is not a paired-back product but a totally separate tool.
Geek Uninstaller will run a fast scan and give you the option of a regular or a forced uninstall of any software you no longer want on your device.
A neat feature that Geek Uninstaller has is that if you find a bit of software or a program you don't recognize, Geek Installer can automatically search Google to help you find out what it is.
Unfortunately, this is where the innovative features stop. There is no deep scan, no monitoring for new programs, and Geek Uninstaller is unable to find remnants of old programs you have already deleted.
But it is lightweight, fast, and comes with the capacity to run it in more than 30 different languages too. It's well-designed and easy to use as well; a good basic free uninstaller.
4. Revo Uninstaller Free
Pro
Four uninstall options
Fast Scans
Hunter Feature
Cons
Cluttered interface
No deep scan
Revo Uninstaller Free is not the most user-friendly uninstaller tool you will come across. The interface is cluttered with icons linking you to other tools such as their start-up program manager and other Windows system tools too.
This is a shame because it detracts from what is a pretty decent free uninstaller. Revo Uninstaller Free will scan your device and it is one of the few uninstallers on this list that will create a system restore point just in case you accidentally delete something you didn't want to.
It offers four uninstall options for you to choose from; built-in (which just runs the software's own uninstall feature), safe (which includes additional registry scanning), moderate (which also scans common locations for leftover files), and advanced (which will search the majority of your system for related files and shortcuts).
You might also enjoy the hunter feature. This lets you drag an icon onto a crosshairs icon on your desktop and once you let go, the software will automatically delete it.
Revo Uninstaller Free is not able to pick up new software automatically and it will try and persuade you to upgrade to the paid-for pro version. You might want to consider doing this for the 30-day free trial, but the free software still does a pretty decent job.
5. Advanced Uninstaller Pro
Pros
Deep Scan feature included
Well designed and user-friendly
Nice extra features
Cons
Will try to upsell to the paid-for tool
Advanced Uninstaller Pro is a multipurpose tool that bundles a lot of different features together. But despite all the bells and whistles, it is still, at its heart, an uninstaller tool.
The uninstaller tool is an impressive one with a deep-scan feature built-in. It can pick up broken files and leftover folders and also clean away any unwanted registry entries too.
The design of this tool is impressive and the interface is cleverly designed and extremely user friendly.
On top of the uninstall feature, Advanced Uninstaller Pro is able to back up and restore individual programs which means that if you are a victim of malware of if a file or folder is deleted or corrupted in any other way, this tool can help you fix it quickly and easily.
All of this and more is available in the free version, but Advanced Uninstaller Pro will regularly try and get you to upgrade to their pro version. This does come at a price but has plenty more features including a Daily Health Check, which optimizes your devices, a browser extension monitor tool, and a virus detection tool as well.
It's an impressive all-round package but if you don't want to pay for all that, the free uninstaller tool is still an impressive and powerful option.
Summary
Microsoft's inbuilt 'Add or Remove Programs' feature will get rid of the main files of some unwanted programs. But the error message that says it cannot delete everything or in some cases anything is all too common.
That's why a lot of people have turned to third-party uninstaller tools instead. These tools can often dig even deeper into your system and make sure that any of the files, folders, shortcuts, and registry entries that Microsoft might miss, have been deleted for good.
In this guide, we have given you a few words of caution about uninstaller tools. We have also recommended the top 5 free uninstaller tools that you can download and use for free right now.
Each tool has its own pros and cons plus more details about what it can and cannot do. We are confident that each of these tools will help you to remove unwanted software without putting you at risk.
If you have any questions or comments about any of the five uninstaller tools we have recommended, or any other tips for our readers about how to uninstall unwanted software from your Windows PC or laptop, please do share your thoughts with us using the comment box below.