Free Viewer: Open & Work On 100+ Document, Image And Archive Formats
In versatile environments, you may feel the heat against the tide of file formats ranging from documents to images, media to archives each requiring a unique application to open and process information. Finding the right version of the appropriate software, buying, maintaining and updating them to attain full benefit costs you both time and money. Don't worry, Free Viewer is here to help. It supports over 100 file formats coupled with document editing capabilities (supporting Microsoft Office, WordPerfect and Open Office formats), image viewer and editor (supporting RAW, PSD and other image formats), media player (Video, Audio and Flash file support), and a powerful file archiving tool (supporting Compressed and XPI files) . Forget everything else, all you need is to open the required file and modify it according to your requirements.
As soon as the installation completes, Free Viewer loads onto your system. With regards to compression, it supports all popular formats including ZIP, RAR, 7Z and more. You can easily load a document, may it be Word, PowerPoint, Excel, WordPerfect or Open Office document, to open and edit it, quickly. In addition, it provides a comprehensive media solution by supporting useful audio, video and flash formats for your ease. Remember, the utility presents a quick fix solution for all file types, saving your time and effort. In case of advanced features, it is advisable to use the recommended official application. For instance, if you want to edit layers in a PSD file, it would be suitable to work in Adobe Photoshop, instead. Likewise we recommend using Microsoft Word to edit DOC and DOCX files.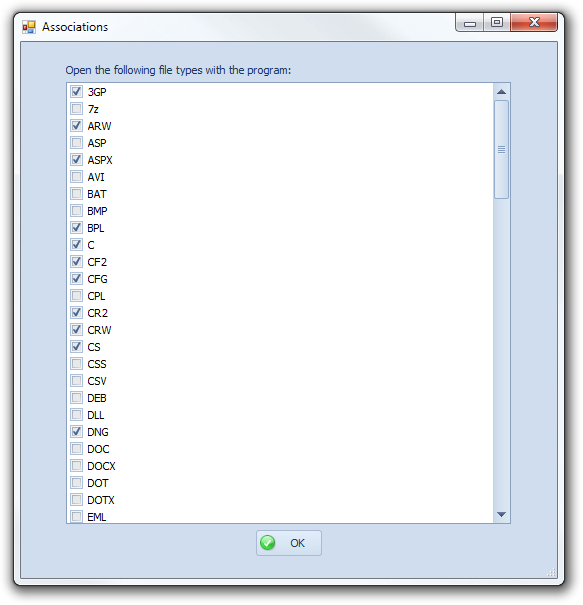 The ribbon interface adjusts itself according to the document in focus. Moreover, the grouped buttons allow you to efficiently perform operations and achieve results, swiftly.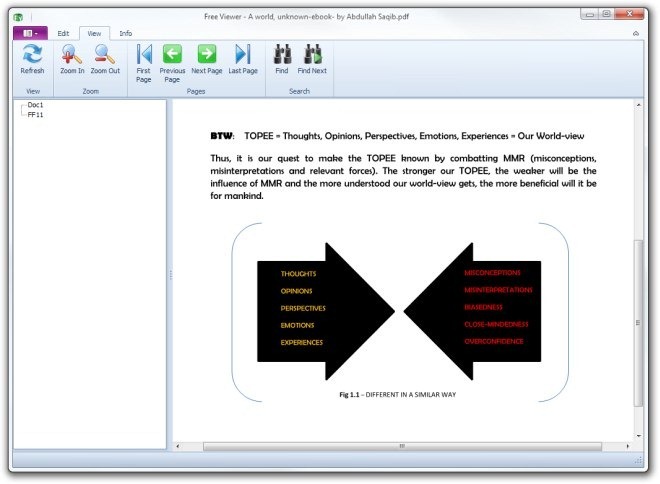 When dealing with images, specialized options appear on the bottom panel, allowing you to rotate, resize, crop and add effects to the file. The Edit tab appears only when you're editing documents and allows you to copy, paste,  Hex Editor, Resource Editor etc
A distinguishing feature of the application is its apparently simplistic interface. Tabs, buttons and menus appear whenever needed in an organized application-specific manner avoiding a cluttered look.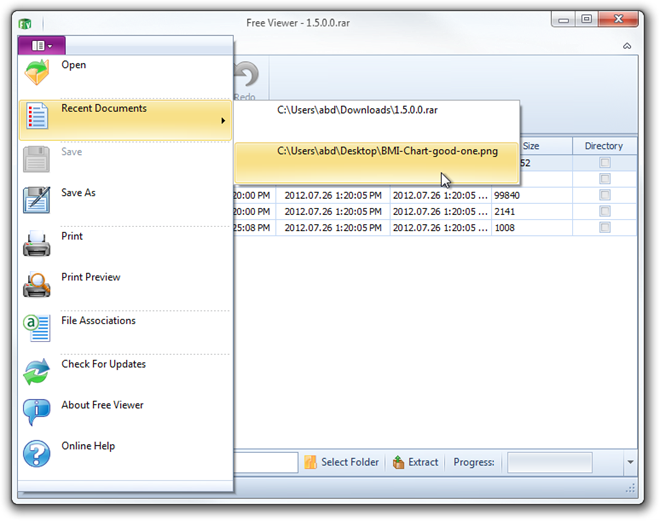 It also supports a hex editor that lets advanced users manipulate the composition of the document, image or media file. The file compression tool, on the other hand, allows you to extract and compress files instantly.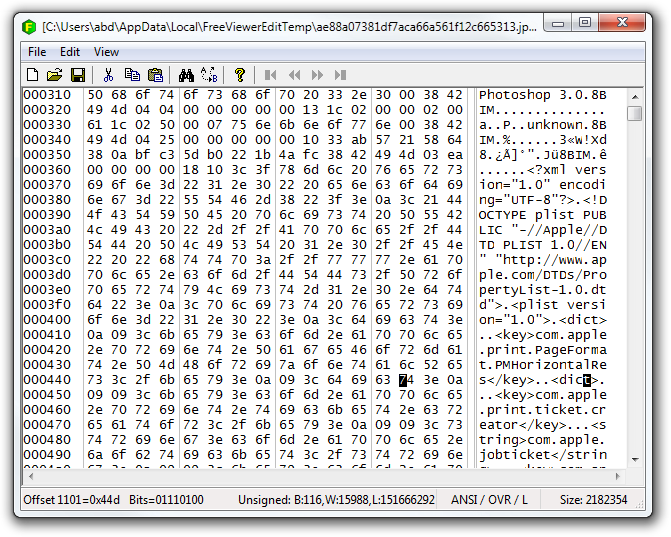 The speed of the entire application is commendable and makes one stick to the advantage. For time-conscious users, Free Viewer enables you to access a wide range of documents without the need to install latest versions of the relevant software. We tested this utility on Windows 7, 64-bit edition. It also supports Windows XP, Windows Vista, Windows 7 and Windows 8.