Free VPN Client for Windows – FreeVPN
HotSpot Shield is quite popular software out there, this is largely because users could easily access Hulu and watch shows from outside US. But since Hulu added some tighter restrictions and blocked users of Hotspot Shield, there is no reason why users should continue using it.
Hotspot Shield is not free because they practically come with ads and force users to click an ad when starting for the first time. This is annoying and not a good practice at all. FreeVPN is a free Windows VPN Client that doesn't come with ads, the whole interface is dead-simple and requires no configuration at all.
Best of all, you can not only connect to a VPN in US but also in UK, which helps users better stay anonymous. It secures your web session with HTTPS encryption and allows users to bypass firewalls.
All you have to do is run the program, hit Connect, and choose the VPN you want to connect to.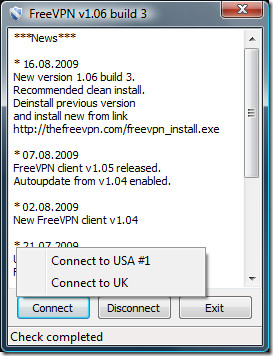 Once it is connected, it will assign you a new IP. You can then start browsing using any web browser. One thing I have noticed is that it is connects faster than HotSpot Shield or any other VPN program I have encountered with.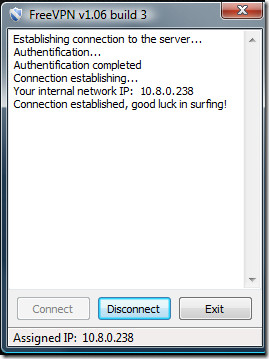 Hit the close button and it will minimize to the system tray where it will run silently in the background.
Proof that it works? Check Pandora website below that I accessed flawlessly from outside US.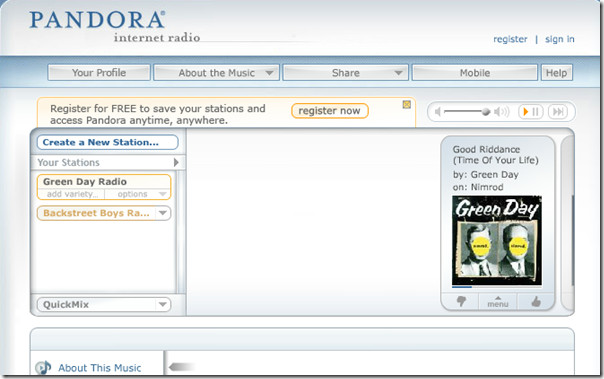 The developers behind this tool release updates multiple times a month to keep it updated, which shows how serious they are to make this tool the next big thing.
It works on Windows XP, Windows 7, and Windows 10. Enjoy!