How To Convert/Export PowerPoint 2010 Presentation To Video
You may often find yourself in situations where you need to convert a PowerPoint presentation to Video, for instance it may be the case that you need to upload a presentation as a movie to YouTube or any other service. The advantage of converting presentation into video format is that viewers won't require PowerPoint to view it since it could be played in any media player. Microsoft PowerPoint 2010 includes a built in tool which lets you convert PowerPoint presentations to video.
First of all launch PowerPoint 2010 and click the office button, then click the Share button and choose the Create a Video option.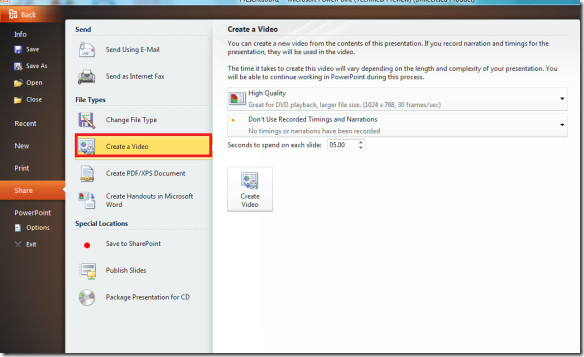 Now set the effects for the output video, you may choose between High Quality, Medium Quality or Low Quality. You can enable/disable the settings for record timing and narrations from the Don't Use Recorded Timings and Narrations option. Then select the time which should be spent on each slide from the Second to spend on each slide option.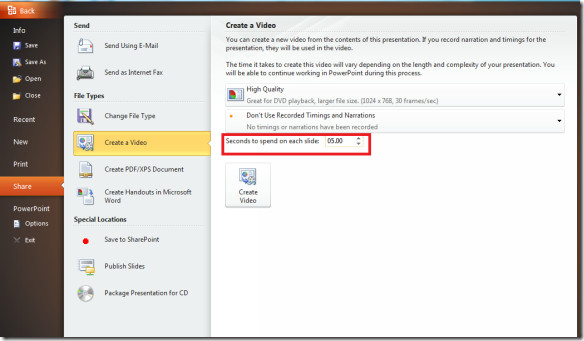 And finally, once done with all these settings, hit the Create Video button, and it will ask you to choose the location to save this video file.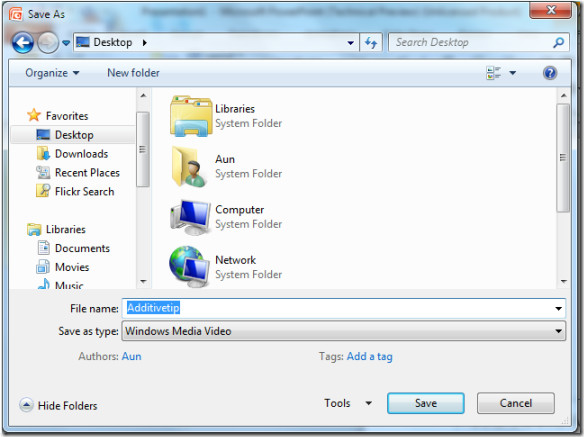 Now you can watch the video in WMV format only. Sadly other popular formats such as, AVI And Mp4 formats aren't supported but you can convert the video using free converters which are widely available.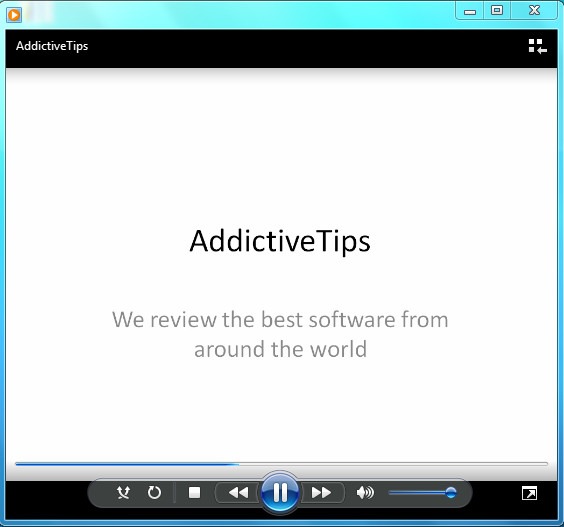 Enjoy!