My Drive Icon – Change Windows Drive Icons
We have already covered a post on changing drive icons, but if you want to change the icons of your drives in Windows Explorer you need to make some changes in Windows registry. Thankfully, My Drive Icon is here to save the day. It helps you change the explorer drive icons in just three steps.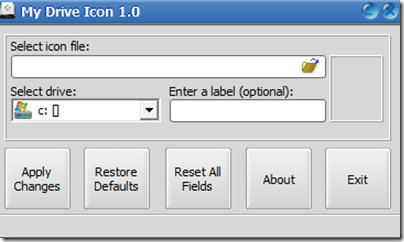 Browse and locate the icon file, select the drive for which you are going to change the icon, if you would like to enter a label then use the Enter a label text box for this purpose, once done with all the changes, hit the Apply Changes button to complete the configuration.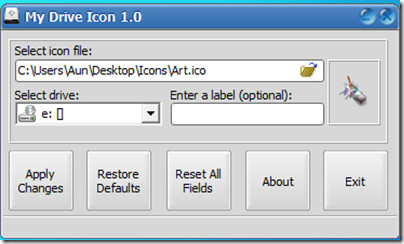 If you are not happy with the new changes to your drive icons, then hit the Restore Defaults button and you will be reverted back to the starting point. The Reset All Fields button clears all of the text areas.
It works on Windows XP, Vista and Windows 7. For more, check out how to change Windows Libraries icon. Enjoy!