Mp3 Folder Structure Maker Organizes Music Tracks Using Meta Tags
Since media players do have a capacity to separate files by meta tags, most music junkies prefer not to choose one complex music organizer solely to manage all the music files residing in their archive. But in absence of music organizers, finding specific music file from an enormously big music folder becomes almost impossible. If this is the case with your music collection, you can give Mp3 Folder Structure Maker a try to assist you in organizing music files by creating folder structure by meta tag information, such as, firstletter, artist name, and other tags that you may want to define. Along with folder structure, you can also define File Structure to include original file name and title in resultant music file names. It can create a list of files with bad meta tag information, so you can fix them without having to manually search the files with either no tags or with in-sufficient meta information.
Launch the application and specify files either manually or drag music folder to populate the list. Once added, it will display Artist name, Title, Album and complete File name in main window. You can get the complete information individually by selecting the track from the list.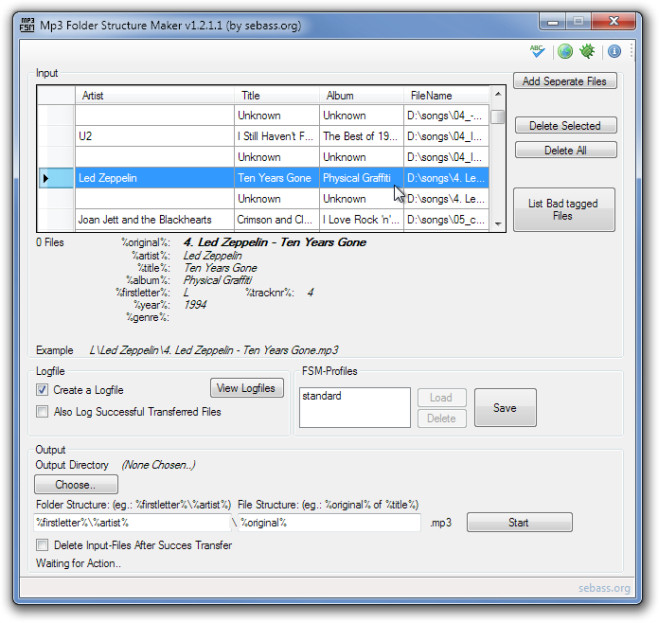 Alongside the list, a big button will let you list bad tagged files included in your music archive with options to edit ID3, V1 and V2 tag information. Below the list, select if the log files are to be saved or not and specify the FSM profiles to save them.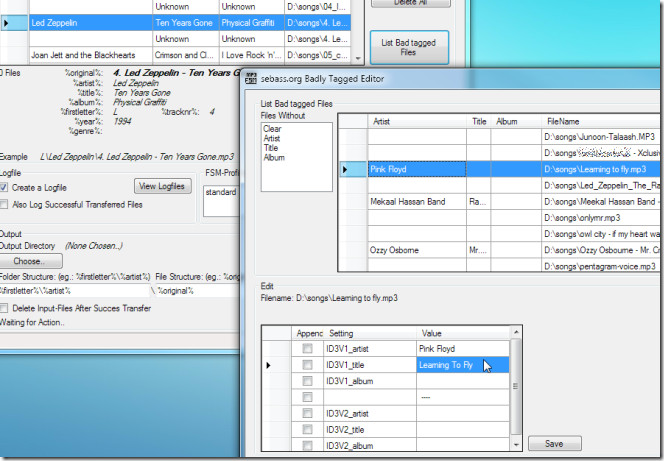 Now when you're done with setting up configurations, specify the folder and file structure, and click Start to begin organizing music files into structured directories.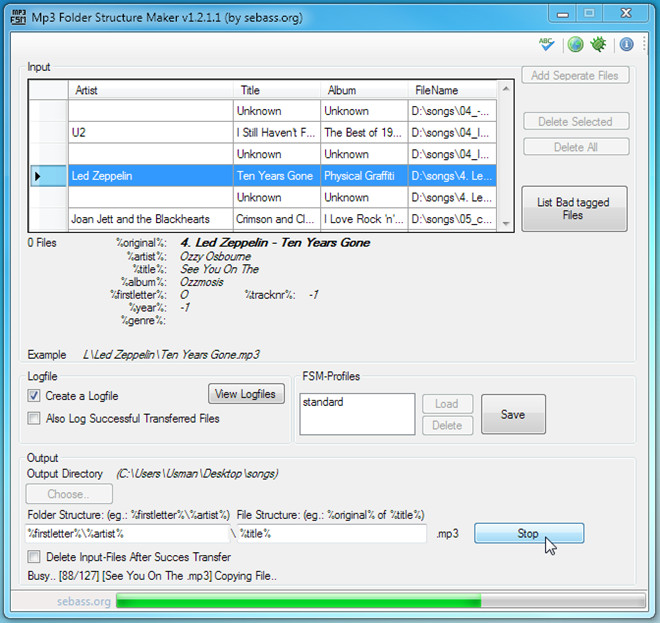 After the process gets finished, it will prompt you to view log file to mark any errors it found during the process. Now open the specified directory to verify both folder and file structure.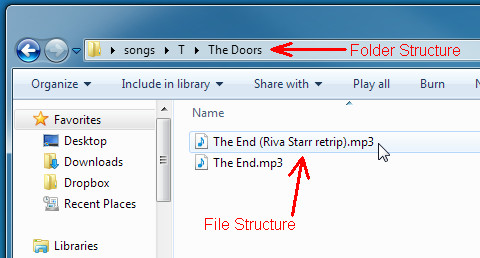 Download Mp3 Folder Structure Maker