en2ki: Convert Evernote Notebooks Into Kindle MOBI Format
Ever wanted to read Evernote notebooks on your Kindle without going through the hassle of creating a MOBI file out of them? Enter en2ki, a simple, portable utility that can seamlessly convert Evernote notes into Kindle's supported format. Additionally, you don't have to manually download your Evernote's notes to local disk in order to convert them into MOBI format. Using Dynamic-link libraries such as Evernote. dll and Thrift.dll from Evernote API and kindlegen.exe from Amazon, it automatically downloads your Evernote's notebooks and converts them in Kindle's MOBI format.
Since the application fetches Evernote notes using its API, it requires an active internet connection. So, before you start, make sure that you're connected to internet, and Firewall doesn't revoke application's access to outgoing connections. To get started, launch the application to download the additional required data. Once downloaded, launch the application, and enter your Evernote's account ID and password. Now, specify the output folder where MOBI files are to be saved. Once done, hit Create to begin the process.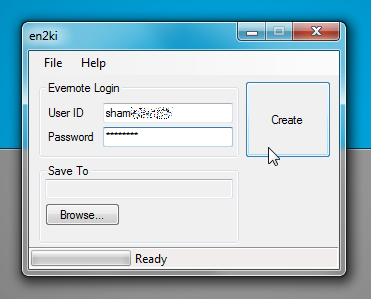 Once it's finished converting all the notebooks, it prompts you to open specified output location to verify the conversion process.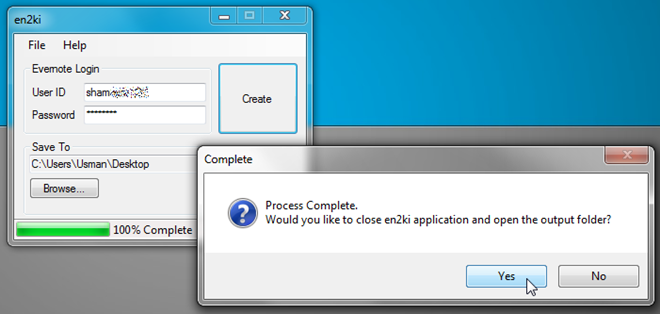 You can transfer converted Evernote notes via USB cable, using <username>free.kindle.com or recently launched Send to Kindle application. The application works without any issues. However, we feel that developer needs to include an option to choose the Evernote's notebook that a user wants to send to his/her Kindle. En2ki is an open source application that supports Windows OS.