Game Booster – Boost Your Game Speed
Game Booster is a free tool that temporarily disables all useless background services and improves processor power so that you can play all the latest games smoothly. According to multiple reports it not only improves the game speed but also improves the performance when working with memory heavy Image and Video editing software.
It is a dead-simple tool that requires no configuration at all, just hit Switch to Gaming Mode button and it will start disabling all the background services one by one. After it has temporarily disabled all services, you can then minimize the app to the system tray and start playing games or start using memory heavy graphic/video editors. Once you are done, hit Back to Normal Mode button to enabled these services back. The following screenshots will show you the whole process.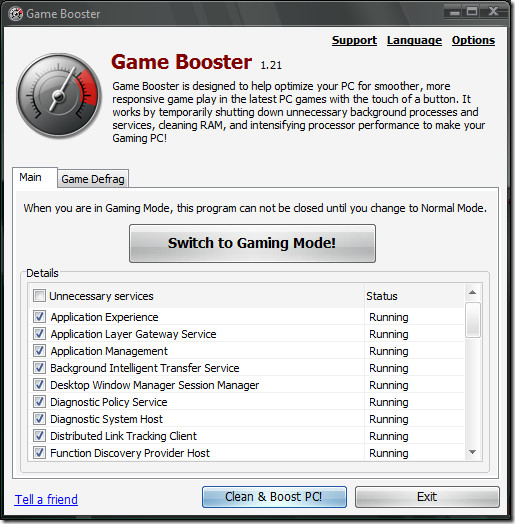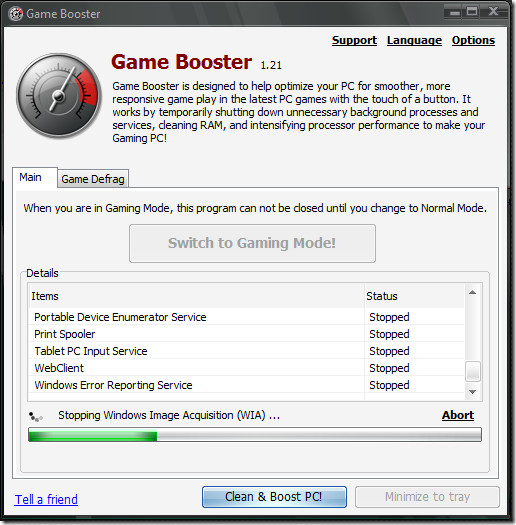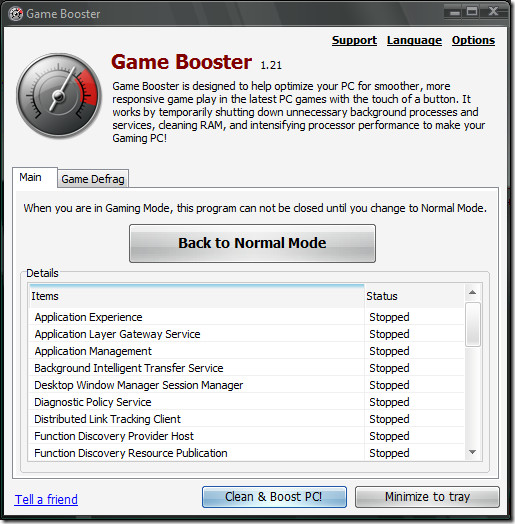 There is also an additional tab named Game Defrag. It helps you defrag any game/program so that it can load up faster. Select the game, hit Analyze, and wait while it detects the files to be defragged.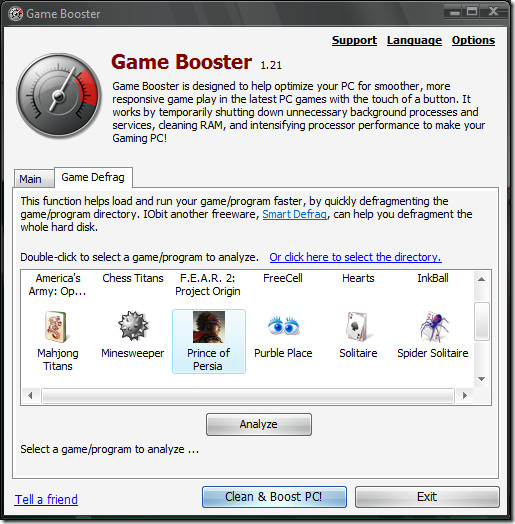 You will then see the list of files that needs to be defragged, hit Defrag to begin. Note that those games that are already optimized won't show any files.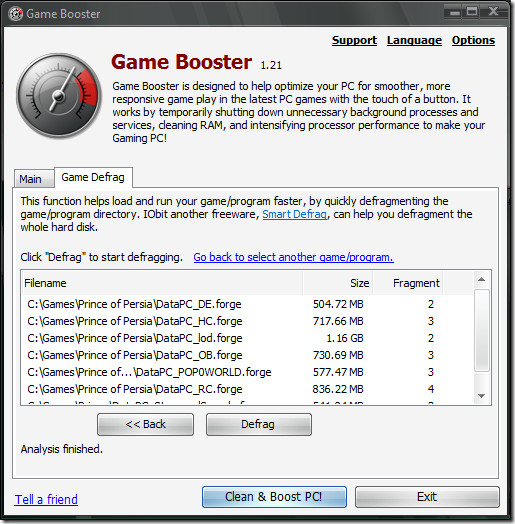 Overall, it is quite a useful tool for both gamers and artists who have to work on graphic & processor heavy applications. There are many other utilities we have covered before that improves the performance of games, but this is by far the best one we have tried.
It works on Windows 2000, Windows XP, Windows Vista, and Windows 7. Enjoy!