Get Quick Access Toolbar In Windows 7 To Improve Productivity
Quick Access Bar is a Windows Toolbar which can be used to add important shortcuts such as control panel, system drives, external drive, etc to a secondary taskbar on top with auto hide feature. It acts as a secondary panel with an option to add many of the commonly used items which you might not have space to pin to your default taskbar. Hovering your mouse over a system drive displays disk space and the startup Orb allows adding and removing items from the bar. It is a good option for people who might wish to add a secondary taskbar with auto-hide functionality to add shortcuts to Windows resources and custom folders. This way one can avoid cluttering the desktop with unnecessary shortcuts and can instead add them to a secondary panel.
The aim of Quick Access Bar is to improve productivity of an average user by providing quick access to local drives, external drives, control panel, etc.
To get started, click the Quick Access bar orb to display Options.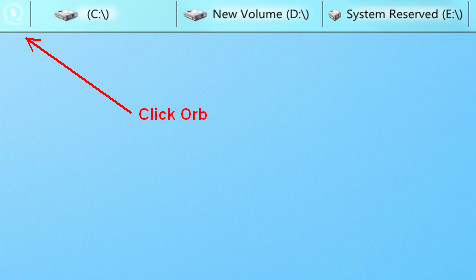 From here, you can add or remove Windows Special Folders, launch time delay of shortcuts and enable auto hide feature. You can add additional folder(s) to the Quick Access Bar from the Add button. This enhances the utility of this panel, as it allows adding custom folder shortcuts, as well as Special Folders. Click Save for the changes to take effect.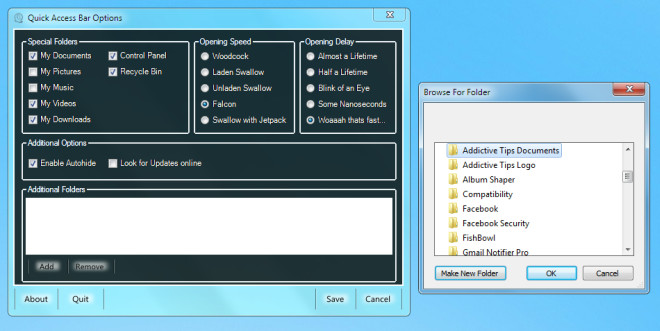 Hovering your mouse over any of the system drive shortcuts will display a bar showing disk space consumption.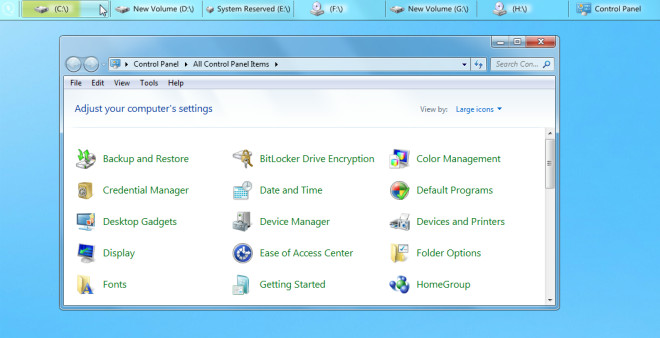 It only works on Windows Vista and Windows 7.