Ginipic – Find Photos In Multiple Image Search Engines From Your Desktop
Ginipic is a free advanced image search engine for desktop that searches multiple photo sharing sites and search engines and displays the results in a neat, simple-to-use window. Once you run the program it will open as a neat sidebar window. It is able to search images in the following sources: Flickr, Google, Yahoo, SmugMug, deviantART, Live Search, Picasa, Photobucket, Facebook, and Fotolia. By default the option is set to search images in all sources.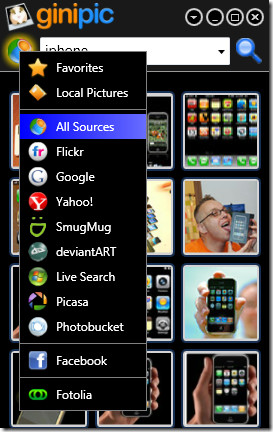 If you want to search Flickr, Picasa, and Photobucket first and then other sources later, you can easily set the order of search by clicking the arrow next to search box(see screenshot below)and also set the number of results per source.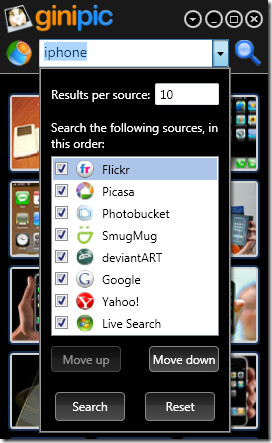 To make it work in full screen, go to Options and select Maximize.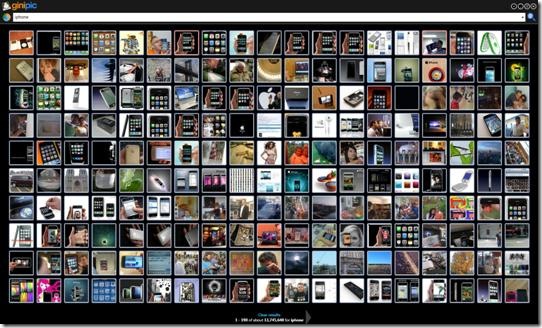 Clicking an image from the result will open it in a new window along with complete details of the photo(if you move your mouse over the image). Also there are options such as, selecting different sizes, sharing it via email, copying the image, viewing it in original context, saving it to your computer, or marking it as favorite. The one feature I like the most is it's ability to drag and drop, it can come really handy if you are a blogger like me.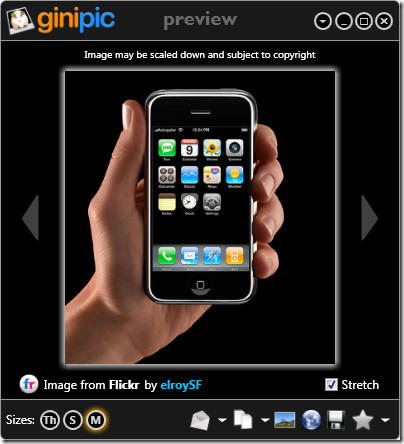 I use this tool frequently to find images from multiple sources while writing in Windows Live Writer at the same time, thus increasing my productivity and saving me plenty of time. Whether you are a photographer, artist, blogger, or just a geek, this tool is sure to drench your senses. Enjoy!