Google Tasks Desktop Application
Google Tasks is not as popular as other Google services such as Calendar, Wave, Voice, etc but it is still widely used and is an integral part of people's daily productivity. You can add and edit tasks from Gmail, Mobile, Calendar, and iGoogle, but what about desktop? Is there no way to manage, add, and edit tasks straight from the desktop?
Meet Google Tasks, a free cross-platform adobe air application developed by the same author behind the much appreciated App For The Milk(Remember The Milk desktop client) app for managing Google Tasks. Use your Google Account credentials to login.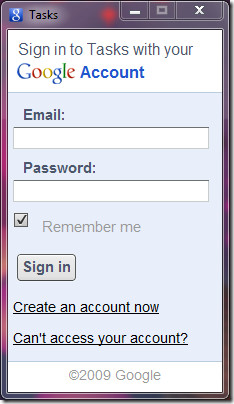 Once inside creating a new task is easy. Just start typing and once done click anywhere in the app to save it.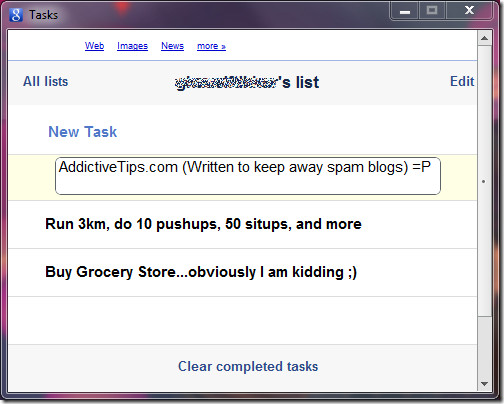 It seems as if the developer has used the Google Mobile API for this app because the interface looks quite similar to it's mobile counterpart.
Since it is build on Adobe Air, it works on Windows, Linux, and Mac. Enjoy!