How to hardcode subtitles on Windows 10
Subtitles are rarely hardcoded. To keep things flexible, subtitles are either available as stand-alone SRT files, or they are embedded in a video file.
Hardcoded subtitles are basically when the text is written on the video. You cannot hide it if you don't need it, and you certainly cannot change the language or even the appearance of the text.
It's rare for subtitles to be hardcoded and they're generally thought of as a problem but there are times when they can be useful as well.
Hardcode subtitles on Windows 10
If you want to hardcode subtitles on a video, you can do so with VLC player. The only thing you need to know is that subtitles, once hardcoded, cannot be removed.
What you need
In order to hardcode subtitles to a video, you need the following;
The video itself.
Subtitles in the SRT file format.
The latest version of VLC player installed on your system.
Getting things ready
Create a new folder on your system. Move the video file and the subtitles file to this folder. Make sure both have the same name (the extensions will be different and that is fine).
Hardcode subtitles in VLC player
Follow these steps to hardcode subtitles using VLC player.
Open VLC player.
Go to File>Stream on the menu bar (or tap Ctrl+S).
Click the Add button.
Select the video file you want to hardcode subtitles on.
Enable the 'Use a subtitle file' option.
Click Browse.
Select the subtitle file you want to use.
Click 'Stream'.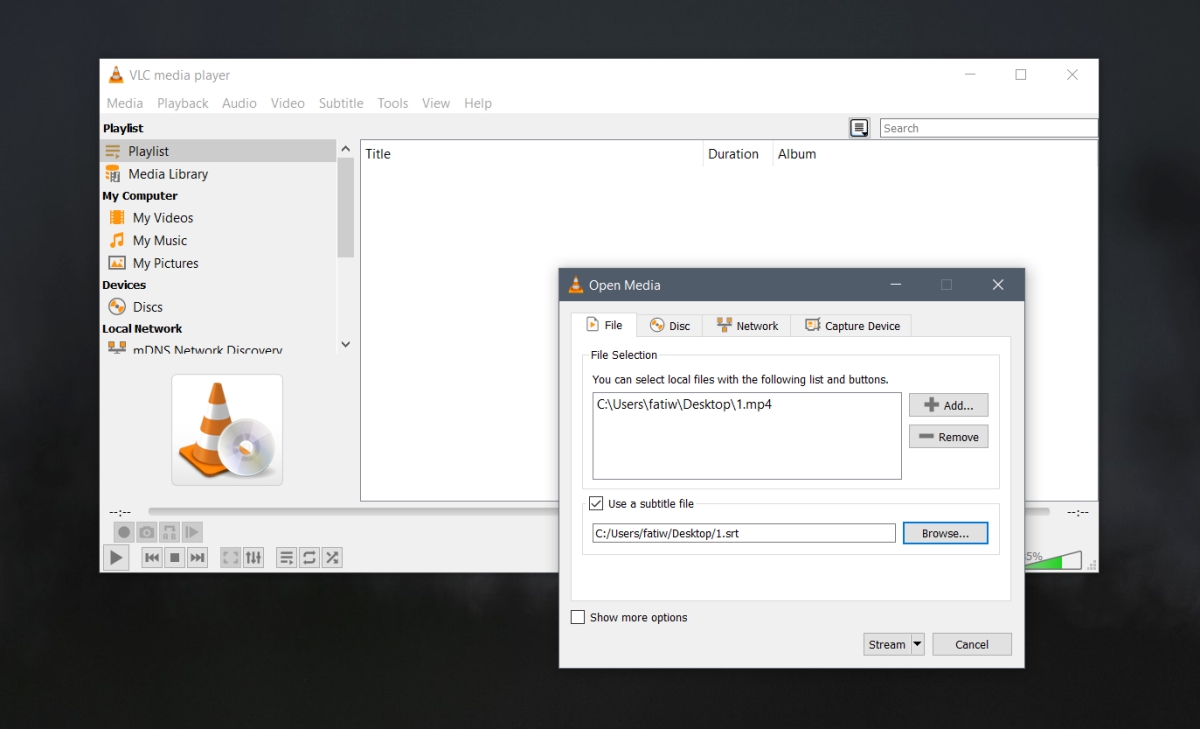 On the next screen, click 'Next'.
On the next screen, click 'Add' next to the file dropdown.
Select where you want to save the output file, and enter the file extension for it.
Click Next.
Enable 'Activate transcoding'.
Click the spanner/wrench icon next to the profile dropdown.
Go to the Subtitles tab.
Enable 'Subtitles'.
Enable the 'Overlay subtitles on video' option.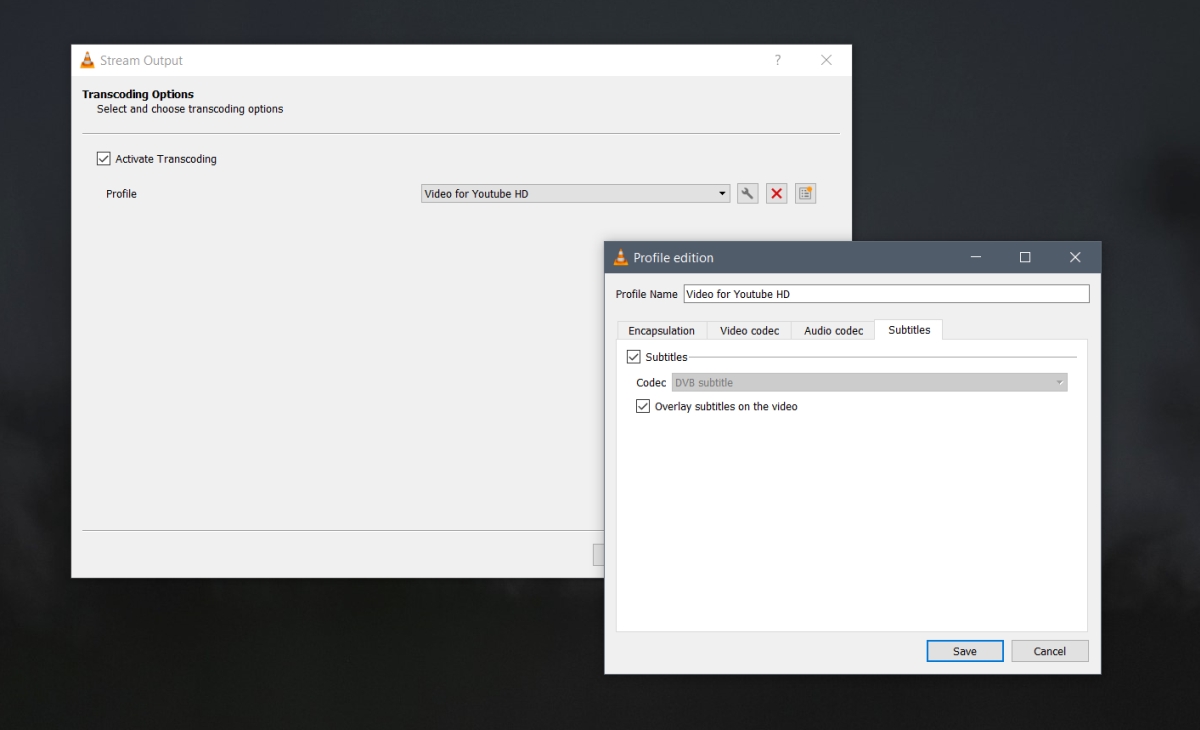 Click Save. Click Next. Click Stream.
Allow VLC player to add subs and a new file with the name you specified will be created.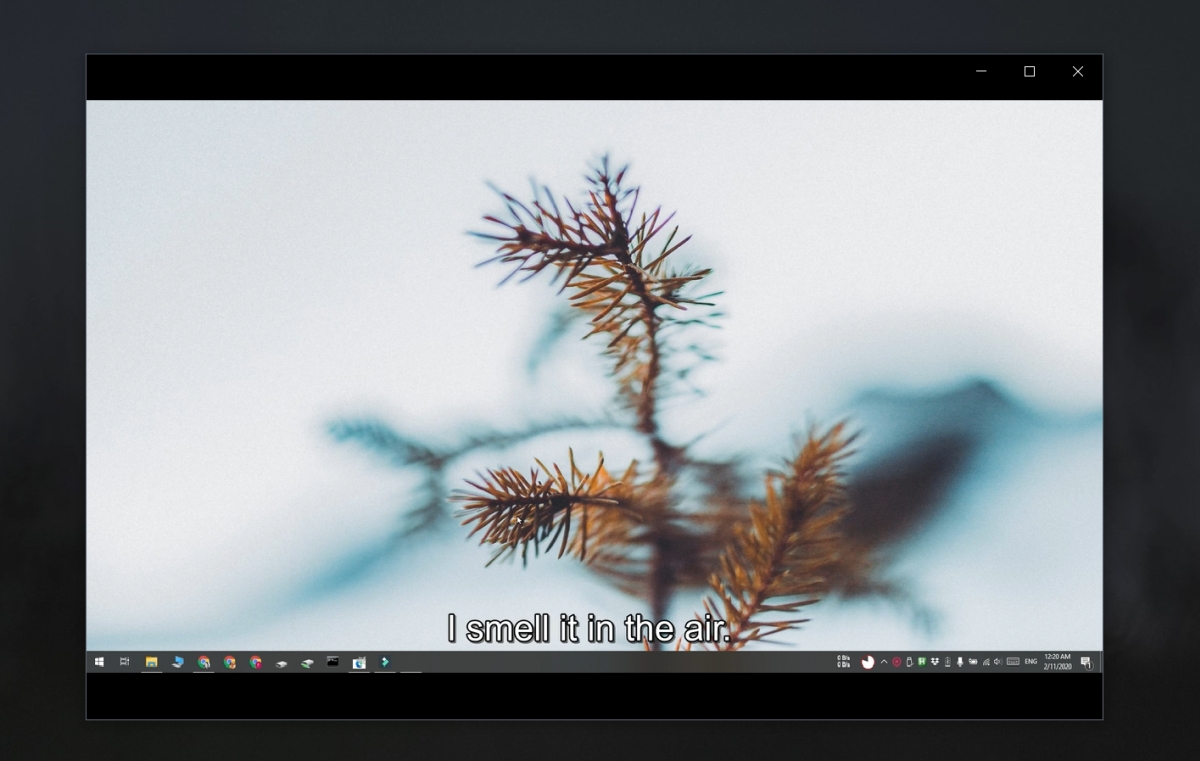 Conclusion
VLC player will always create a new file when it hardcodes subtitles so you don't have to worry about losing the original, subtitle-free file. You can save the output file in MP4, WEBM, MKV, and other formats. The subtitles, because they're hardcoded, will appear in any and all media players that can play the file type. If you upload the video online, the subtitles will appear in the online file as well.