How to record screen and webcam on Windows 10
Screen recording software is easy to find; you can find simple, free tools that can record your screen, and you can find feature-rich premium tools that do all that and more.
Much like screen recording apps, apps that can record a video from your webcam are easy to find. There will be simple recording apps like the stock Camera app on Windows 10 and more advanced tools.
You can find apps that can record your screen and record your webcam, but they tend to record either one at a time. If you want to record a stream from your webcam and also record your screen, the list of apps that you can use gets smaller.
Record screen and webcam on Windows 10
Recording both the screen and your webcam at the same time isn't as hard as it sounds. If you want a free solution, we strongly recommend using OBS (OpenBroadcaster Studio).
OBS can record and broadcast multiple streams, which means streaming from your screen and from the webcam is possible. All you need to know is how to set the streams up.
Download, and install OpenBroadcaster Studio.
Run the app.
Click the plus button under the 'Sources' column.
Select Display Capture from the menu.
Select the monitor you want to record on the next window, and click Ok.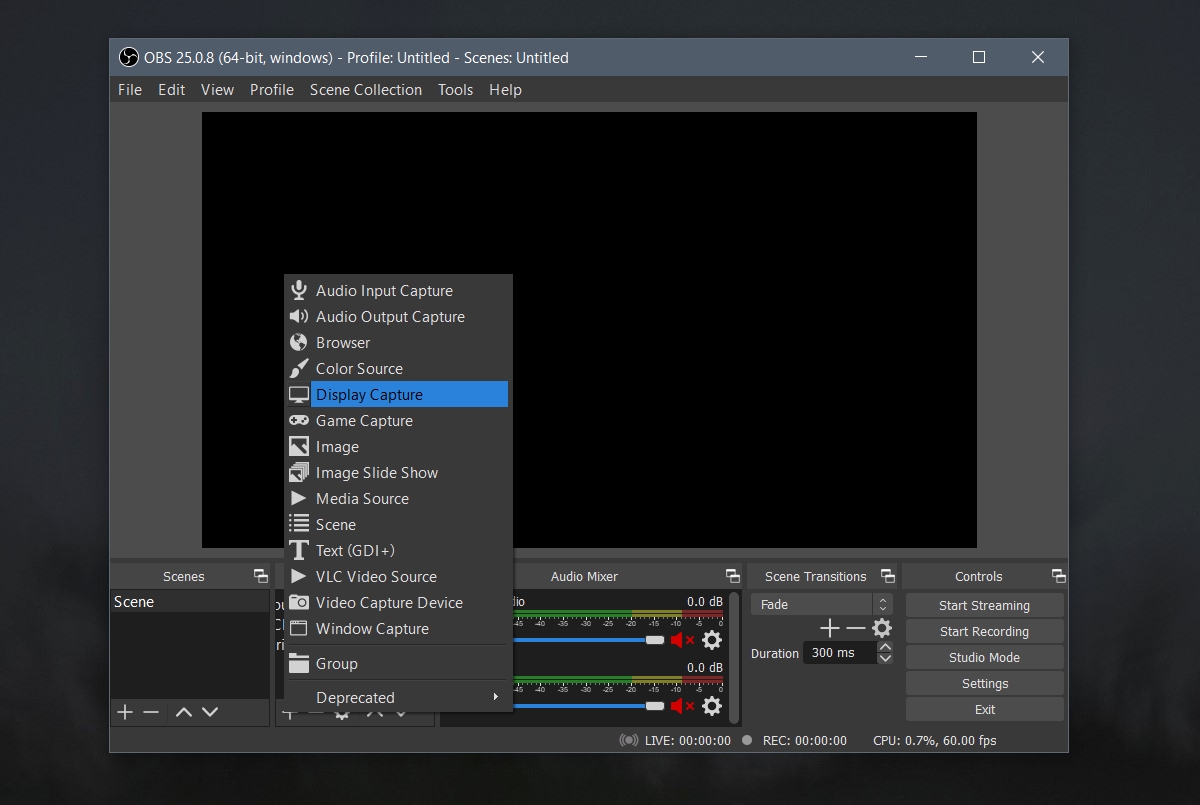 Click the plus button under the 'Sources' column again.
Select 'Video capture device' from the menu.
Select your camera on the next window that opens, and click ok.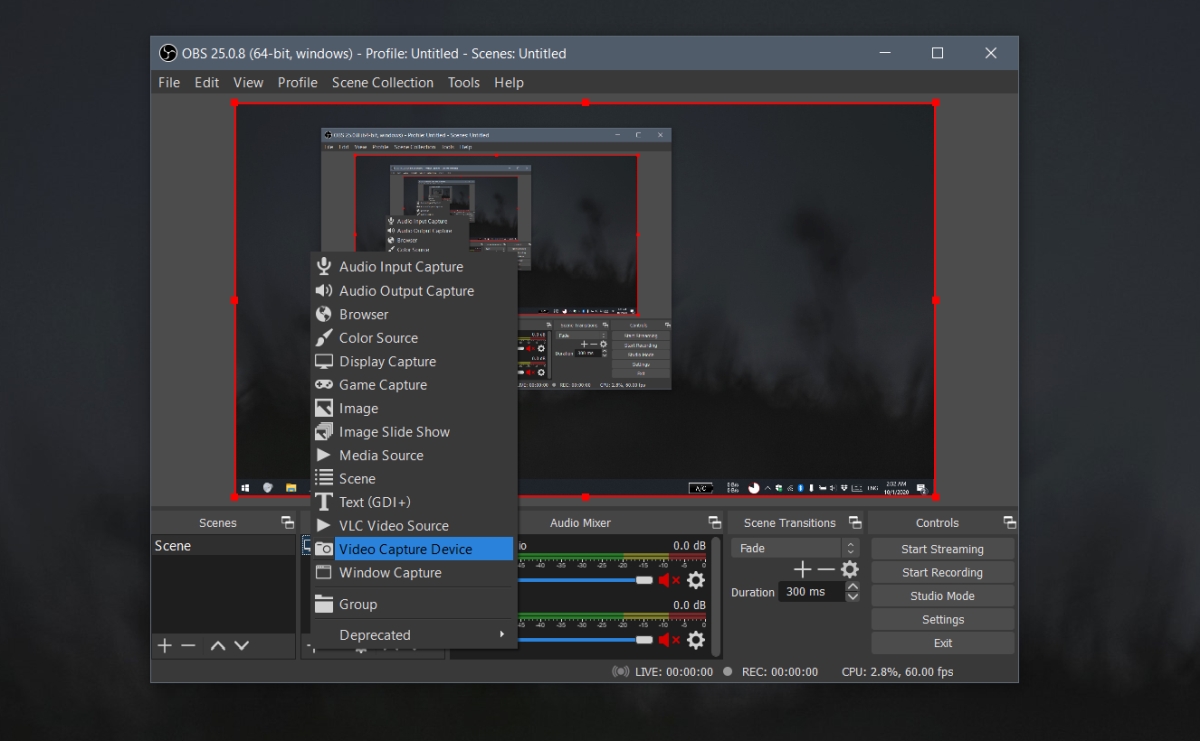 Both your screen and webcam have been added as sources. Drag the webcam to the edge of the screen you want it to appear on, and resize it if it's too big.
Click 'Start Recording' or 'Start Streaming,' and OBS will record from both.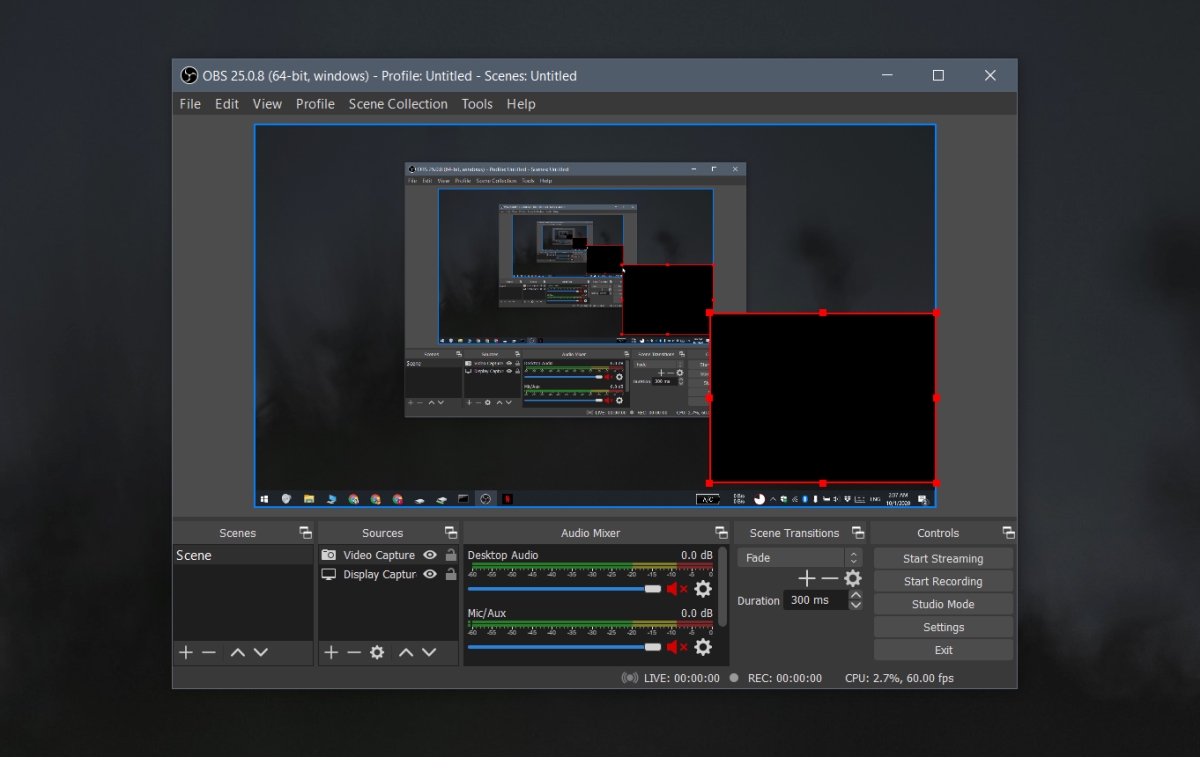 Note: you can add multiple monitors and multiple webcams as sources. You can easily enable/disable hide/unhide the sources by clicking the eye icon next to a source. Recording is a CPU-heavy task; therefore, the more sources you record, the more system resources it will consume.
Adding overlays
OBS is a powerful app, so in addition to recording both the camera and screen at the same time, you can apply overlays to it. We've detailed the entire process here.
Conclusion
The great thing about OBS is that it's also available for macOS and Linux, which means you can use this tool, and these exact same steps to record the screen and webcam on either type of system.