How to hide recent items for apps on Windows 10
Windows 10 keeps a small record of items/files that a user has accessed. This record is maintained on a per-app basis and is maintained across multiple sessions.
The items that have been accessed are categorized as 'Recent' items and are shown when a user right-clicks an app tile on the Start menu, right-clicks an app in the apps' list, right-clicks an app on the Taskbar, or searches for an app in Windows search.
Hide recent items for apps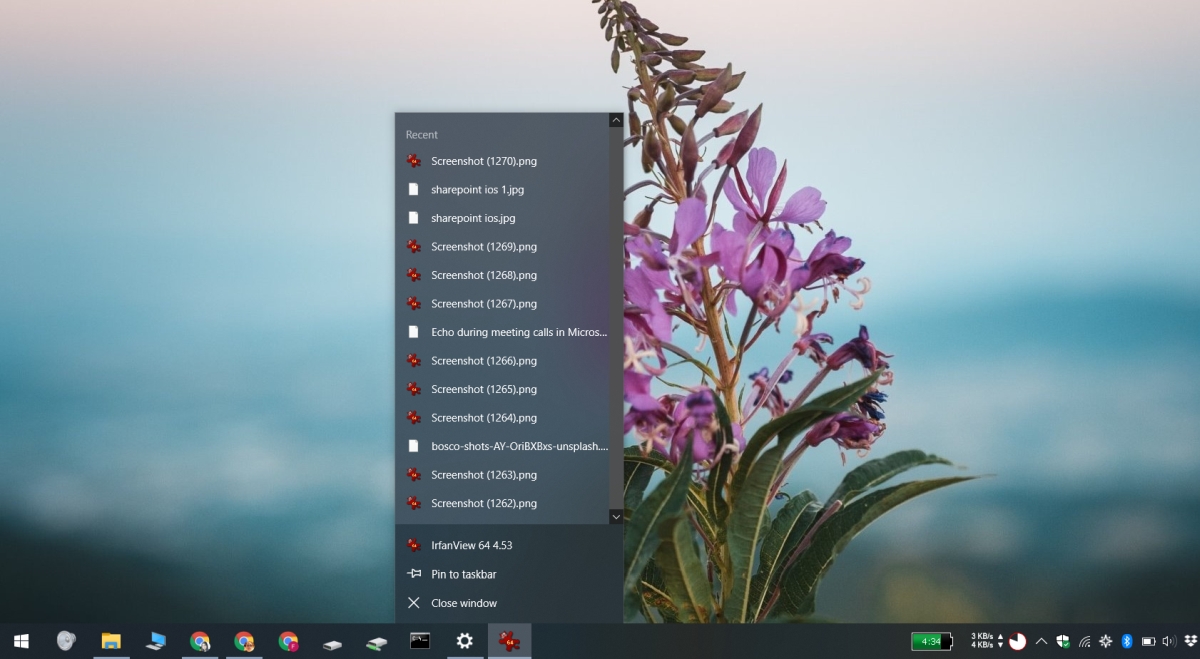 Windows 10 limits recent items for an app to ten though some apps may show more recent items than others. These items are stored temporarily in the following locations. When new items are accessed, older ones are scrubed from here.
%AppData%\Microsoft\Windows\Recent Items
%AppData%\Microsoft\Windows\Recent\AutomaticDestinations
%AppData%\Microsoft\Windows\Recent\CustomDestinations
Of these three locations, only %AppData%\Microsoft\Windows\Recent Items offers a direct link to a recent item.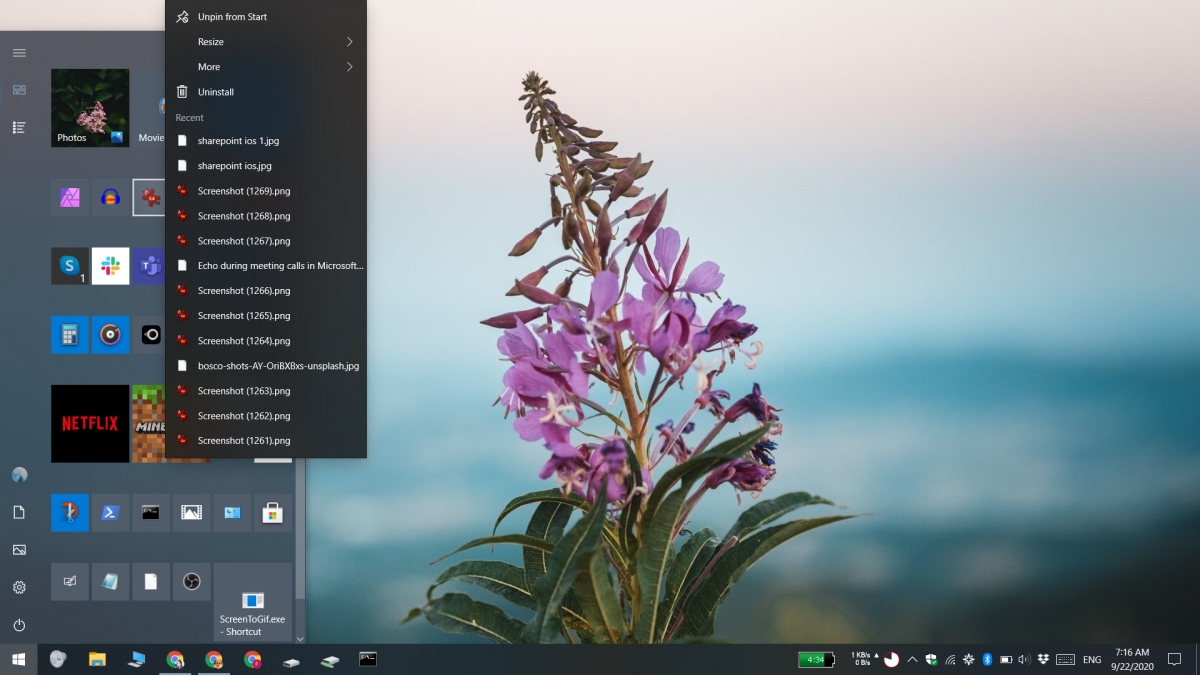 We've talked about how users can exclude an item from Recent items. Excluding an item allows users to prevent sensitive files from being listed in the apps list.
If you'd like to completely disabel the feature though, you can. The only limitation here is that if you turn Recent items off for one app, you will turn it off for all apps.
Windows 10 Settings app
To turn on Recent items on Windows 10 Home/Pro, follow these steps.
Open the Settings app (Win+I keyboard shortcut).
Go to Personalization.
Select the Start tab.
Scroll down, and turn off the 'Show recently opened items in Jump Lists, on Start or the taskbar and in File Explorer Quick Access' switch.
All Recent items will be hidden.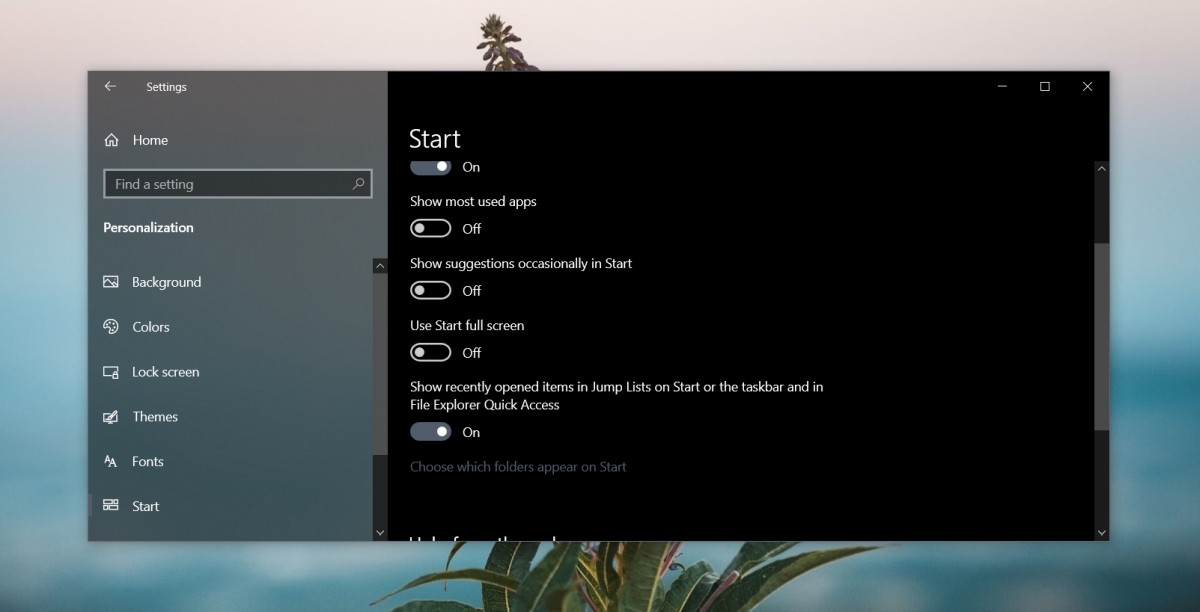 Windows 10 group policy
You can also hide recent items by changing the Group policy on Windows 10 Pro.
Tap the Win+R keyboard shortcut to open the run box.
In the run box enter gpedit.msc and tap Enter.
In the column on the left, go to User Configuration>Administrative Templates>Start Menu and Taskbar.
In the pane on the right look for a policy called "Do not keep history of recently opened documents".
Double-click it to access its properties/settings.
Select the 'Enabled' option, and click Apply.
Recent items history
Your recent item history is saved across multiple sessions i.e., you can shut down and restart Windows 10 and it will still remember which items you recently accessed.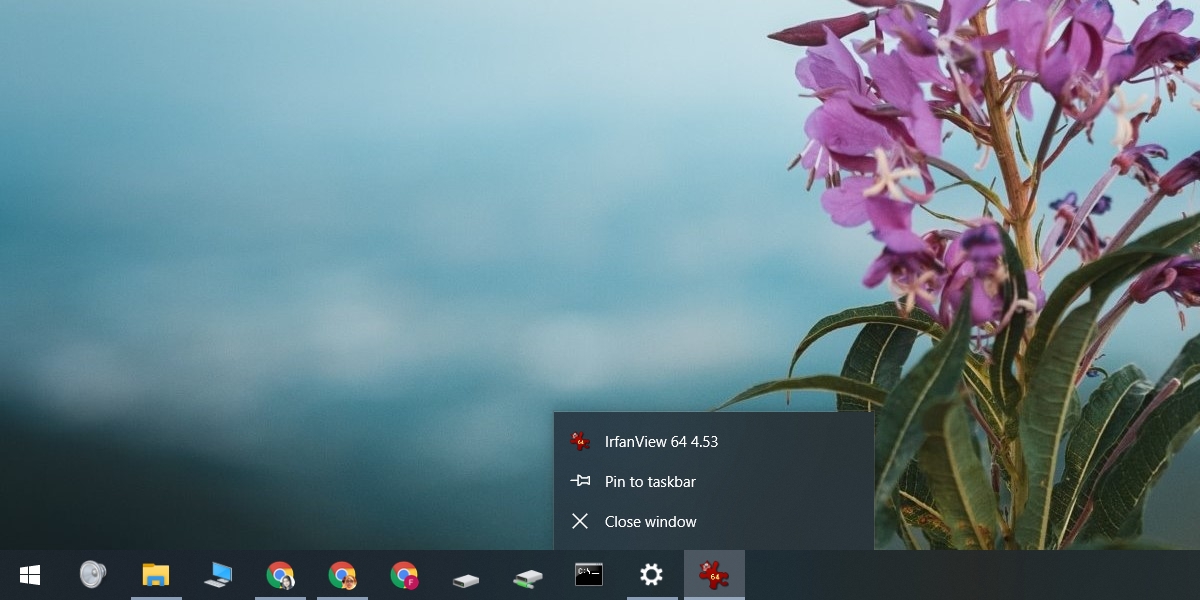 While the history is maintained across sessions, it is not maintained when the feature is turned off, and then on again. What this means is, if you choose to hide recent items for apps, and then later turn them on again, Windows 10 will populate a fresh list of recent items from that point forward.
All items that you accessed before turning the feature back on will be lost.