HotSpot Shield 1.30 Supports Hulu Streaming Again
A few days back I mentioned how you can use UltraVPN to watch Hulu from outside US since HotSpot Shield was banned. But the latest update of HotSpot Shield version 1.30 actually bypasses this ban, which means that now you can watch videos on Hulu again without any problems.
I highly criticized HotSpot Shield since they forced users to click on one of their ads, but finally they have learned lesson the hard way when users started dumping their program. Now they are back with the latest version which supports streaming of videos once again on Hulu, ABC, NBC, and all other sites that are restricted outside US.
Ofcourse it still comes with ads, but they aren't as annoying as before. Below is the screenshot of a show running on Hulu using HotSpot Shield.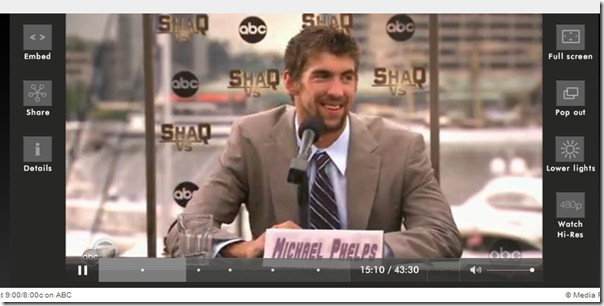 One thing I have noticed recently is that it is optimized to work with Firefox when using in Windows. If you want to give it a try, go ahead and download it from the link below.
It is a cross-platform program, works with both Windows and Mac. Don't forget to read our first review on Hulu too. Enjoy!