How To Batch Convert And Compress PNG Image Files
Last year we covered an online service called Smush.It that can optimize and compress any uploaded image. The process was rather time consuming, first you needed to upload multiple images and then after processing it will give you an archived file which you can download. But not everyone is connected to internet 24/7. Isn't there any desktop software to do the same thing, but more quicker?
PNGGauntlet is a free tool for Windows that can convert any image format to PNG format and also compress/optimize the PNG image. Since most webmasters use PNG as their format of choice, it is an invaluable tool. Just add the images, select the Compression strategy, and click Optimize.
Note: For maximum compression, leave the compression strategy as default(Xtreme).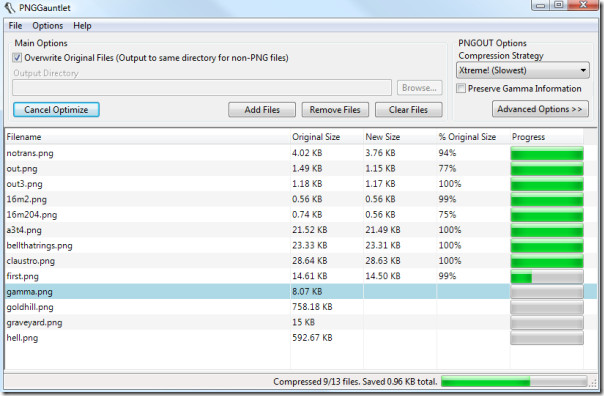 Unlike other tools, it only compresses the file and does not temper with the quality of the image. The other image formats that can be converted to PNG are JPG, GIF, TGA, PCX, and BMP. You can also change options from the Advanced Preferences, but it is recommended to use to default setting.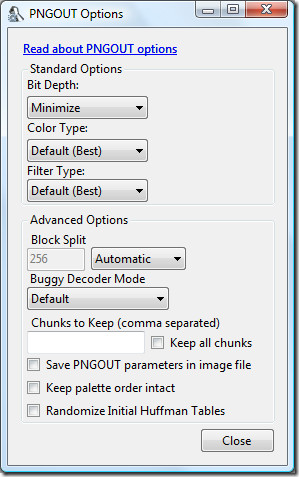 It required .NET Framework 2.0 or higher and works on Windows 2000/XP/Vista/7. Enjoy!