How To Bring Back The Shortcuts Sidebar In iTunes 11 For Windows & Mac
Let's face it, iTunes hasn't really been known for changing with times and adapting to newer UI trends. So it came as a rather pleasant surprise when the new iTunes 11 finally shed all its extra baggage and came up with a neat interface. Having said that, many users have become so accustomed to the older way of doing things that this update has really left them feeling lost. The biggest change in the interface is iTunes' apparent breakup with the sidebar view. By default, the sidebar that houses all the important shortcuts in older versions of the suite is no longer there in iTunes 11. If you are really missing it though, you will be pleased to find out that Apple has just hidden it instead of removing it altogether, and you can easily bring it back just the way it was before.
You will notice that iTunes 11 has such a minimalistic interface that even the Menu bar has been banished (in the Windows version). You will have to bring that back before the sidebar can become visible again. Here are the different ways you can go about that and bring back the sidebar.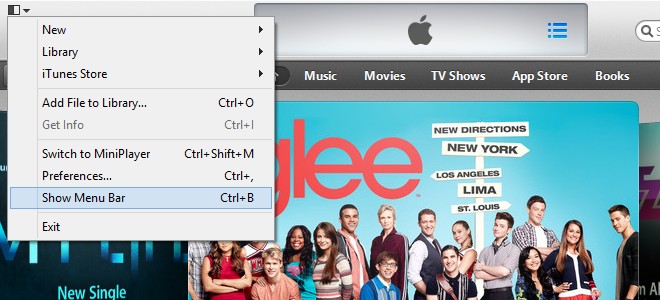 On Windows, click the button in the top-left corner of iTunes and select 'Show Menu Bar'. Alternatively, you can also use the CTRL+B shortcut directly to show the menu bar.
Once the menu bar is visible, go to the 'View' menu and just hit 'Show Sidebar'.
Mac users can enable and disable the sidebar by going to the 'View' menu in the menu bar, and choosing the 'Show/Hide Sidebar' option.
For the keyboard shortcut junkies amongst us, toggling the sidebar is even easier. All it takes is the CTRL+S shortcut on Windows, or Command+Option+S shortcut on Mac.
Apple has chosen to make the sidebar a feature that can be toggled at will but in our opinion, most people shouldn't need it in iTunes 11 since the new top bar controls are good enough. It is still nice to know that you have the control over iTunes and can switch to the older view whenever you want, if you feel the resistance to change overwhelming.