How To Configure A Pen & Tablet To Work With Windows Ink In Windows 10
Windows Ink is an exciting new feature coming to Windows 10 in the Anniversary Update. The feature comes with three special apps that work with a digital pen and is meant for touchscreen laptops or tablets. The built-in apps feature post-it notes, a sketch pad, and a screen capture and annotation tool. You can use the feature to find more apps built to work with Windows Ink. If you don't have a touch screen laptop or a Surface tablet, you can still use Windows Ink with a regular pen and tablet connected to your laptop. Here's how to set it up. For this post we used a fairly old Wacom Bamboo pen and tablet and tested it out on Windows 10 Preview Build 14342.
Step 1: Connect your tablet to your laptop/PC and open the Settings app. Go to the Devices group of settings and select the Connected devices tab. Your device should appear here under 'Other devices'. Allow it to finish connecting.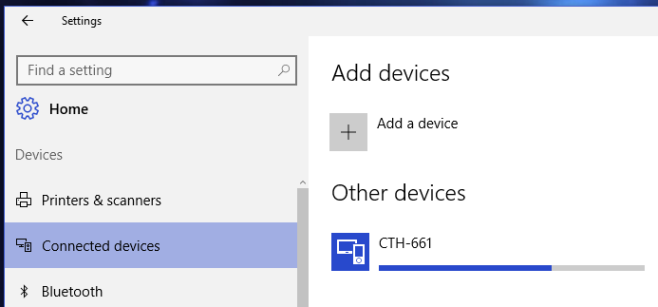 When it has connected successfully, Windows 10 will identify it by its name instead of its model number. The device is now connected.
Step 2: Install drivers for your pen and tablet. Connecting the device may not necessarily get it working right away or it might not work properly. Install the device's drivers. You can get these either from the installation disk that came with your device or you can download them from the manufacturer's website.
Step 3: With the device connected and driver duly installed, right-click on the taskbar and select the 'Show Windows Ink Workspace button' option from the context menu. The button will appear in the system tray. Click it to open the Windows Ink Workspace panel.

Step 4: Select which app you want to use; the Sticky Notes can be used without the pen and tablet. The Sketch Pad and Screen Sketch apps are both best used with a pen and tablet.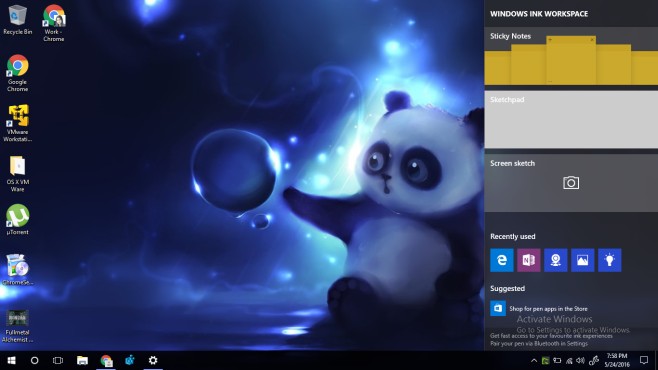 How It Works
The Sketchpad app is pretty awesome. The pencil tool is pressure sensitive and works exceptionally well. You have three drawing tools; a ball point pen, a pencil, and a highlighter. The weight of each tool can be changed and the color of the ink can be customized.
The Screen Sketch tool captures what's currently on your screen and lets you annotate it using the same tools in the Sketch Pad app.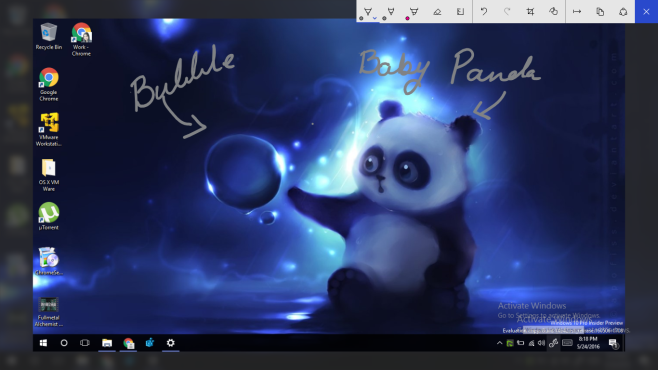 The drawing is super smooth. I've used quite a few apps with the ancient pen and tablet used to test the feature and nothing comes close to how well Windows Ink works. Color me impressed.