How To Disable Error Reporting In Windows 7
If you are one of those people who are annoyed every time an Error Reporting dialog pops up after an application crash, then this tip is for you.
Note: Microsoft calms that by Disabling Windows Error Reporting, solution information will not be available in the Action Center control panel.
In my opinion, no solution to fix the application is ever posted in the Action Center, the only way to fix the application is to contact the developer. The only solution that are posted in the Action Center is to fix the system errors.
To disable Error Reporting,  open Local Group Policy Editor by typing gpedit.msc in the Start Search and hit Enter.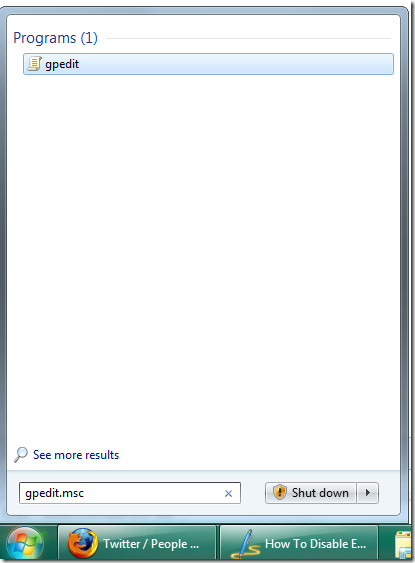 Now navigate to Computer Configuration > Administrative Templates > Systems > Internet Communication Management > Internet Communication Settings from the left sidebar. Obviously you must have administrator privilege before making any changes. From the main window, select Turn Off Windows Error Reporting and Enable it.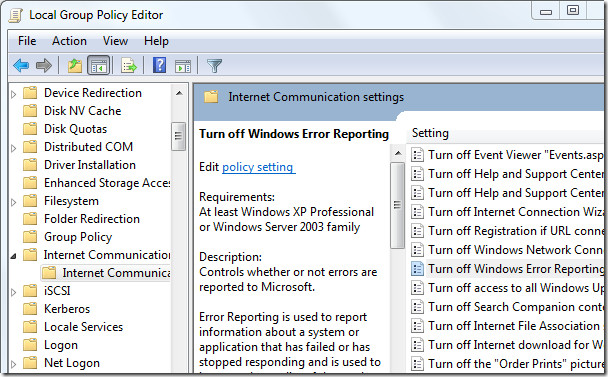 That's it. The change will take place immediately. Enjoy!