How To Enable 64-Bit Mode In Internet Explorer 10 On Windows 8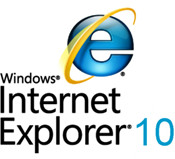 As most of our desktop computing devices move from 32 bit towards 64 bit platforms, more and more programs are being made available in both 32 bit and 64 bit versions. While Windows 7 has already had Internet Explorer 9 in both these variants, they were available as separate apps. That changes with Windows 8, as both versions have been consolidated into one version of Internet Explorer 10. For further details on switching between the modes, continue reading.
Most Windows 7 users must be familiar with having both 32-bit and 64-bit versions of Internet Explorer 9 installed on their 64-bit computers. For those who haven't noticed it before or haven't used 64-bit version of Windows 7, here is how things were.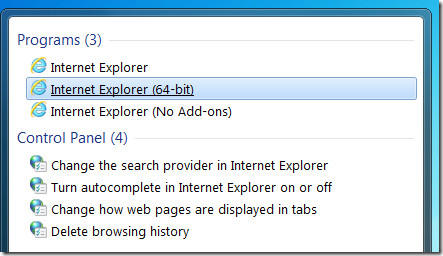 In Windows 8 however, things are done a little differently with the new Internet Explorer 10 – there are no two separate versions of the browser in the start menu. However, the browser still retains both its 32-bit and 64-bit modes. To choose which mode to use, you will have to take a different approach.
Open Internet Options from the Tools menu of Internet Explorer (the gear icon in top-left) and switch to the Security tab. Under the slider for changing different security settings, you will notice a new check box saying "Enable 64-bit Mode (requires restarting Internet Explorer)". However, enabling/disabling it has been associated with security zones, just the way the remaining security settings and Protected Mode are. This means you can set 32-bit mode for the Internet zone while using 64-bit mode for your local intranet, or you could use 32-bit mode for trusted sites for maximum compatibility and 64-bit mode for untrusted sites for maximum security.
Once you have chosen your preferred settings for all the security zones, simply restart Internet Explorer. You will now be able to browse the zones in the corresponding 32-bit or 64-bit modes. This new method seems to be a welcome change considering it removes the necessity of having two versions of the same browser installed while still granting access to both versions.