How To GeoTag Your Photos Or Edit GeoData In Images
Did you take a photo and would like to Geotag it so that you can remember the exact place the photo was taken? Or maybe you took a photo with a geotag enabled device and would like to re-check where every photo was taken? Since geotagging is relatively a new phenomenon, Windows and Linux OS do not have a build-in feature to geotag the photos.
GeoSetter is a free tool for Windows that lets you add geotag to the photos and also lets you edit geodata in the image files. You can add geotag to the photos by entering the coordinates or by browsing via the build-in Google Maps(requires good internet connection). Geotagging basically helps a person know where exactly the photo was taken.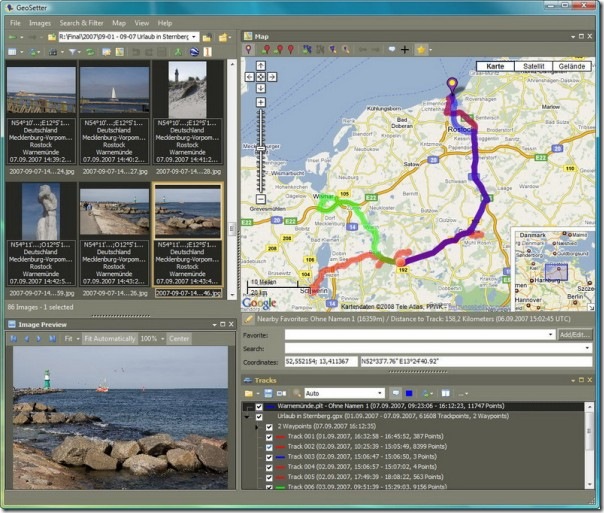 You can easily edit the geodata of the images or other details. Once you save the geodata and sent the photo to your friend or co-worker, they can easily see where the photo was taken. The image along with the geotagged location can be uploaded to Google Earth which makes it more exciting, useful, and fun.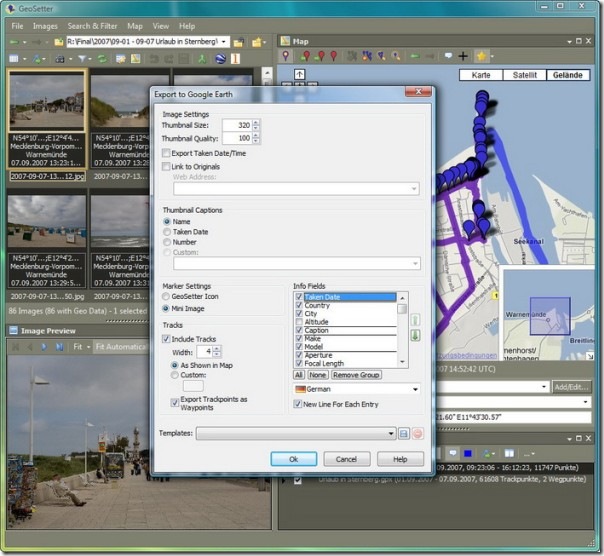 Instead of following the difficult techniques of geotagging the photos, it has now become a breeze. You can also synchronize the photos with track files, such as NMEA, GPX, PLT, Sony LOG and others. Apart from it, you can also sync with an already geotagged buddy images, for e.g syncing between RAW images and their corresponding JPEG images. It woks on both Windows XP and Vista. Enjoy!