How To Manage Your Uninterruptible Power Supply With UPS Assistant
UPS Assistant is a free utility that monitors the status of your Uninterruptible Power Supply(UPS) connected to a computer through USB-port and supporting the Megatec/Centralion protocol (Ippon, Mustek, Sven, Inelt). You can also find out more information about your UPS such as status, data stream, battery level, etc.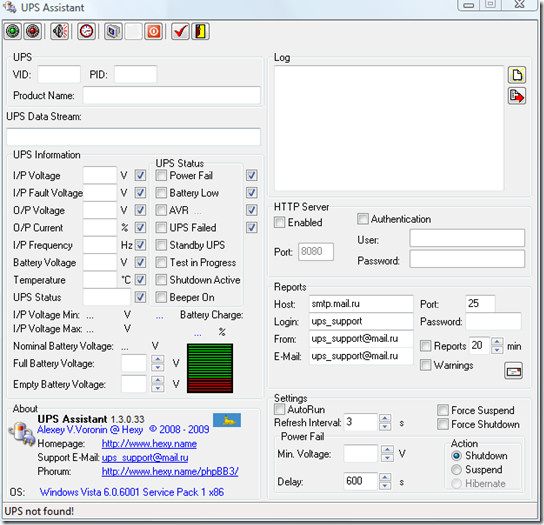 You can enter your email to get notified about warnings and customize everything manually. You can see the full details about your battery and know how much more time is left before your battery becomes dead. It supports HTTP server to receive reports via the Web with possibility of user authentication.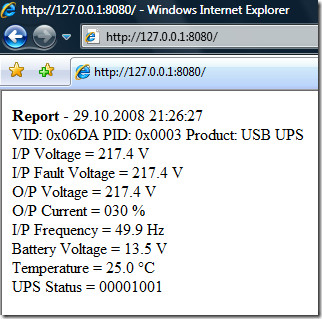 It has been tested with Windows 7 Beta Build 7000 x64, so it should work great on official Windows 7 Beta too.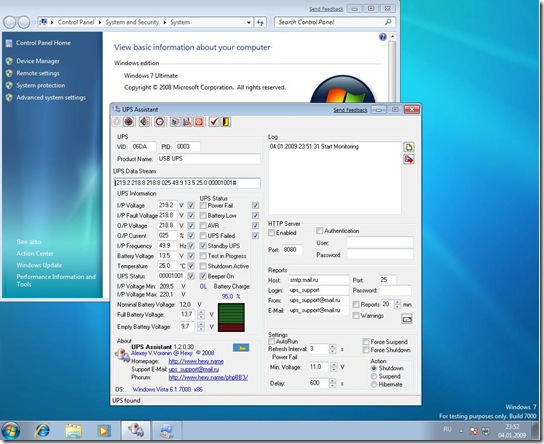 Click the image above to enlarge.
This tool keeps a log of all activity and alerts you if something goes wrong. Overall using this feature rich utility is a great way to manage your Uninterruptible Power Supply when connected via USB port. Enjoy!